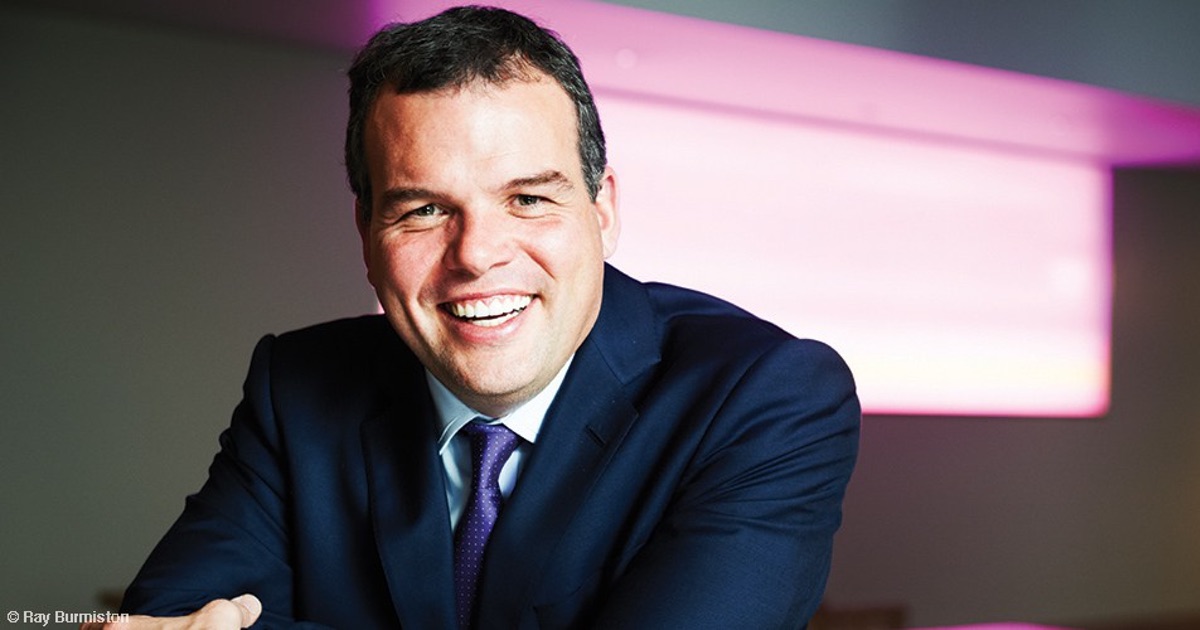 WANdisco are the latest business to support the work we do at Sheffield Digital by becoming a company member. We're absolutely delighted to have the backing of one of the city's biggest success stories.
Founded in 2005, WANdisco now works with some of the world's largest organisations, who rely on their products every single day. Their patented Active Data Replication® technology is at the heart of what they do. It provides 'continuous consistent connectivity to data as it changes, wherever it is located'. That means customers including Motorola and Halliburton can access their data anytime and from anywhere with no downtime and disruption.
We spoke to WANdisco's Sheffield-born CEO, David Richards, to ask him a few questions about the company and being part of Sheffield's digital sector.
Most people will know all about WANdisco. What are you currently working on? What's the priority?
"We are currently focused on deepening our relationships with ​key partners, such as Amazon Web Services, Google, IBM, Microsoft and Oracle, who resell our patented technology, as well as looking for new partners to work with. ​These partnerships have enabled us to grow very quickly. For example, we closed a $4m deal earlier this year with a major bank via our IBM channel.
"We are also continually improving our core product, WANdisco Fusion, which plays a very important role in the ability for big companies to move data to the cloud."
How does WANdisco's Sheffield office work alongside having a Silicon Valley base?
"We find having the office in Sheffield works really well alongside our Silicon Valley base. It means we are able to offer 24-hour support to our customers. All of our support happens from Sheffield and if you were to walk around our Sheffield office, you would hear them on the phone to some of the world's largest companies, who rely on our technology to run core elements of their business.​"
What are the benefits of being a digital company in Sheffield?
"We have found there is a very talented​, loyal, hardworking​ workforce in Sheffield. As someone who is from Sheffield, it is also a great city to live and work in, providing a great quality of life. And of course, a fantastic football team that plays in blue and white!​"
Why is it important for WANdisco to engage with the local digital community here in Sheffield?
"Given the city has so many advantages for digital companies, I feel it is important for WANdisco to be able to show that it is possible to grow a global tech company from the city.
"We are entering a new, highly disruptive technology era where cloud computing will overtake on-premise computing, for example. This disruption leads to significant opportunity. For example, two thirds of the companies that will make up the S&P 500 in 10 years' time, don't yet exist.​"
If you could change anything about the city, what would it be?
"​The city really suffered through the 1970s during the steel decline. Sadly for Sheffield, the pivot from steel tech to hi-tech never happened at any sort of meaningful scale.
"It's great to see the advanced manufacturing park that sits on the former Orgreave coking plant become the centre of the world for materials science and manufacturing.
"I would like to see the city have a front row seat in the new generation of technology businesses – there is no reason why not. Geography is not important any longer for the location of companies – Uber, Airbnb, and Stripe, for example."
---
A big thank you to WANdisco for their membership and support. And thanks to David for sharing some of his thoughts with us. If you'd like to know more about becoming a Sheffield Digital member, take a look at our membership pages. There are plans available for individuals and companies of all shapes and sizes.
Image credit: Ray Burniston