Sheffield Digital is the organisation for businesses and individuals involved in Sheffield' and South Yorkshire's digital industries.
Our aim is to help develop the best possible environment for setting up, working in and growing digital businesses in Sheffield and the surrounding region.
To do this, we:
CONNECT – bring together the people and businesses that are Sheffield's digital industries, to foster collaboration and learning and to have fun.
REPRESENT – provide a single, powerful voice for the digital community in order to influence policy makers and educators.
PROMOTE – shout about our digital businesses and their capabilities locally, nationally and internationally.
Who is it for?
Sheffield Digital is for any individual or any business who identifies themselves as being involved in digital – we want to be inclusive. You might be a student, a freelancer, a contractor, a start-up, a growing business, a digital team in an organisation or the Sheffield office of a national or multi-national company. If you're digital, you should be part of our community.
You can get involved by:
Commenting on posts on this website
How does it work?
Sheffield Digital operates on a not-for-profit basis, with any income that we make going back into running the organisation and supporting the work that we do to Connect, Represent and Promote.
The work is done by a small team of freelance specialists, supported by a volunteer board made up of the directors of the company and representatives of key digital organisations in the city. Scroll down to meet the team. If you would like to know more about the board and how you might get involved, please get in touch with Mel Kanarek.
Sheffield Digital exists to support and amplify the wide range of activity that is already going on in the city – we will not duplicate or compete with initiatives or events that already exist.
We think it is very important that the organisation is independent and sustainable, which means that we do not rely on public sector funding. All of our work is funded by membership subscriptions, sponsorships and partnerships.
---
Sheffield Digital Ecosystem Map
We have built an interactive map of the local digital industry ecosystem. It includes companies, start-ups, accelerators, co-working and meeting spaces and more. If you aren't on the map and you'd like to be, please contact us.
---
Who is behind Sheffield Digital?
Directors
Sheffield Digital is a company limited by guarantee. It was set up by five co-founders who are also the directors. They are:
Mel Kanarek
Mel has worked in the digital tech industry for over 20 years, specialising in supporting the growth of digital industry businesses and ecosystems. She is interested in technology start-ups, digital adoption in businesses, digital skills and the role that a thriving digital sector plays in inclusive, sustainable regional economies. She is also a huge fan of the creative industries.
@MelKanarek
Chris Dymond

Chris has spent most of the last 20 years building web development companies and designing websites for corporate & public sector clients. He now runs a digital transformation and innovation company called Unfolding, which helps organisations and cities adapt to change by building their capability to employ digital technology, data and networks both digital and human.
@ChrisDymond
Saul Cozens

Saul is a technology strategist, agile coach and mentor, who helps organisations, businesses and people use the Internet to do things differently, to do things better and to do better things.
@SaulCozens
Andy Mayer

Andy is a software developer and co-founder of Yoomee. He has spent the last 12 years using digital to impact and improve the lives of vulnerable people who are marginalised by their circumstances.
Neill Birchenall

Neill is the co-founder of the Birchenall Howden group of companies, with activities ranging from networking and IT services to web & mobile development and social media marketing.
@Birchenall
Freelancers
Sheffield Digital has a team of freelancers who support the work that we do. They are:
Emma Marshall

Emma is the company membership manager responsible for engaging with our company members and helping support their growth, please email emma@sheffield.digital for inquiries. In addition she works as a freelance business consultant and coach and is one of the founder of Sheffield Women in Tech. @ShfWIT @Gin1over
Sarah Lister

Sarah handles membership administration, manages our social media and slack accounts, and organises the mentorship scheme. Email sarah@sheffield.digital about membership enquiries and Sheffield Digital events. Her other freelance work includes career coaching and mentoring. @ABTheAdventure
Claire Fletcher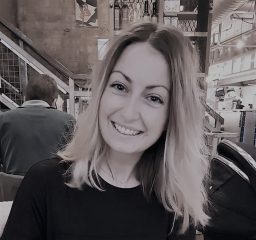 Claire writes our company profiles and blog posts about the latest news, opportunities and events. She also creates the Sheffield Digital newsletter. To find out more about company spotlights and sharing news stories, please email claire@sheffield.digital. Her other projects include supporting not-for-profit organisations and small businesses with content creation and marketing communications.