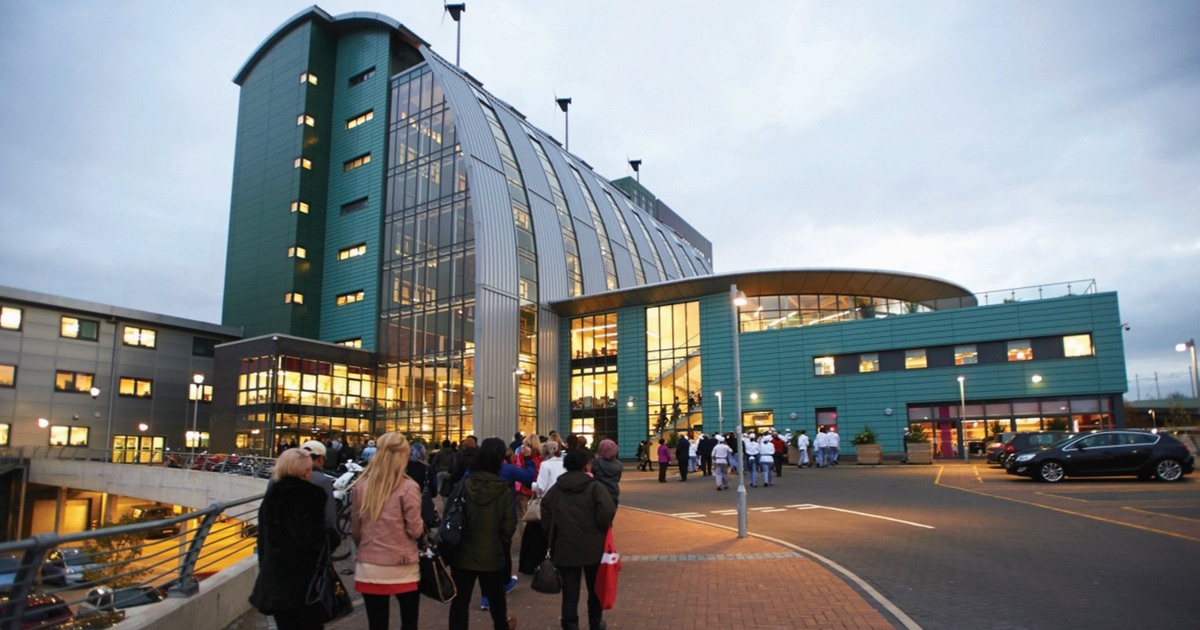 Interactive media and learning technology company, The Workshop has employed an apprentice programmer straight from school through a bespoke training arrangement with The Sheffield College.
Sixteen-year-old Jack Buss has joined the company as an apprentice after he had previously completed a two-week placement with them, making an immediate impression.
Director Mark Pearce comments, "We've always taken graduates in the past, but I've been involved with apprenticeships in another business and that's exposed me to a lot of youngsters with talent, drive and focus. That's what we recognised in Jack – he's really passionate about coding and that's what he wants to do."
Jack started an apprenticeship at The Workshop in August 2018. He originally came to The Workshop on a two-week work experience from King Edward VII School aged 14.
Jack says, "I started coding in school when I was 12. I made my first website in Year 7, an HTML website. I did the placement with The Workshop in Year 10 and they offered me an apprenticeship half-way through. Talking to people who knew the company, I realised what a valuable opportunity that was going to be."
The Workshop has developed a bespoke arrangement with The Sheffield College to fast track Jack through to a degree apprenticeship using the College's new Software Developer Level 4 Apprenticeship. The new apprenticeship, which is equivalent to the first year of a degree programme, was developed in collaboration with Sheffield Digital, the tech sector employer association, as well as a group of local employers. The College has worked with the British Computer Society and Oracle on the qualification elements. Jack goes to the College every Wednesday afternoon and is currently taking an Oracle Java course.
Mark says, "There's real benefit for us because there's huge competition for talent now, so this gives us an alternative recruitment route.
"There's also a cost saving. It would cost us twice as much to take on a fully-formed, experienced graduate. When Jack came to us on work experience, we helped him to build a real-world website for his school project, and it helped us realise that if we employed him as an apprentice he would be productive from the outset. He might undertake fairly low-level tasks to start with, but we could actually bill him to clients. For us, it's a lower risk way of developing and nurturing young talent."
Just a few months in to his apprenticeship, Jack is already doing web development for clients and also helps with The Workshop's network, providing technical support for anyone who needs it. In between billable work, he does development on The Workshop's own learning platform, helping to move it to a different development environment.
Jack's ambition is to become a back-end developer as he explains: "I always wanted to be a programmer and make things work. I do front-end and back-end development, but the back-end is about making things work as they should, so that's what I like best. The feeling of making something work is very satisfying."
Jack feels he's on the right track with his apprenticeship: "I like it because I'm setting off into the real world two years ahead of those who go to sixth form or college. I'm making money and at the same time getting experience and qualifications."
Mark is also pleased with the arrangement, stressing that it does depend on the quality of the individual: "As with all employees, they have to fit the role that you're trying to recruit into, as well as fit into the team. It's about personality and mindset, passion and enthusiasm for the particular role, and Jack's got that in spades. Seeing Jack on the two-week work experience, we were able to spot his talent and how he would fit in.
"It's been good working with the College. Now there is a route for school students on work placements to move straight from school into an apprenticeship, giving employers a fresh talent stream."
Be the next success story with The Sheffield College
The Sheffield College is looking for local digital and creative companies to take on a placement student aged 16–19 for up to 45 days. The students are studying a range of creative subjects at BTEC Level 2 or 3 including web development, games design and photography. Aged 16–19, many students will be considering their next steps, whether that be university, an apprenticeship or moving straight into a full time employment.
This is an opportunity to help shape a young person's career, and potentially find your next talented employee.
How it works
The placements should be approximately 45 days and can be spread out flexibly to suit both your schedule and the student's college timetable. You could even break this time down into a series of half days. If you don't have the work or resources to offer 45 days, the college would like still like to hear from you, as long as you can offer more than seven days.
If you are interested in taking on a placement student, you can find out more from the employer engagement team: industryplacements@sheffcol.ac.uk .