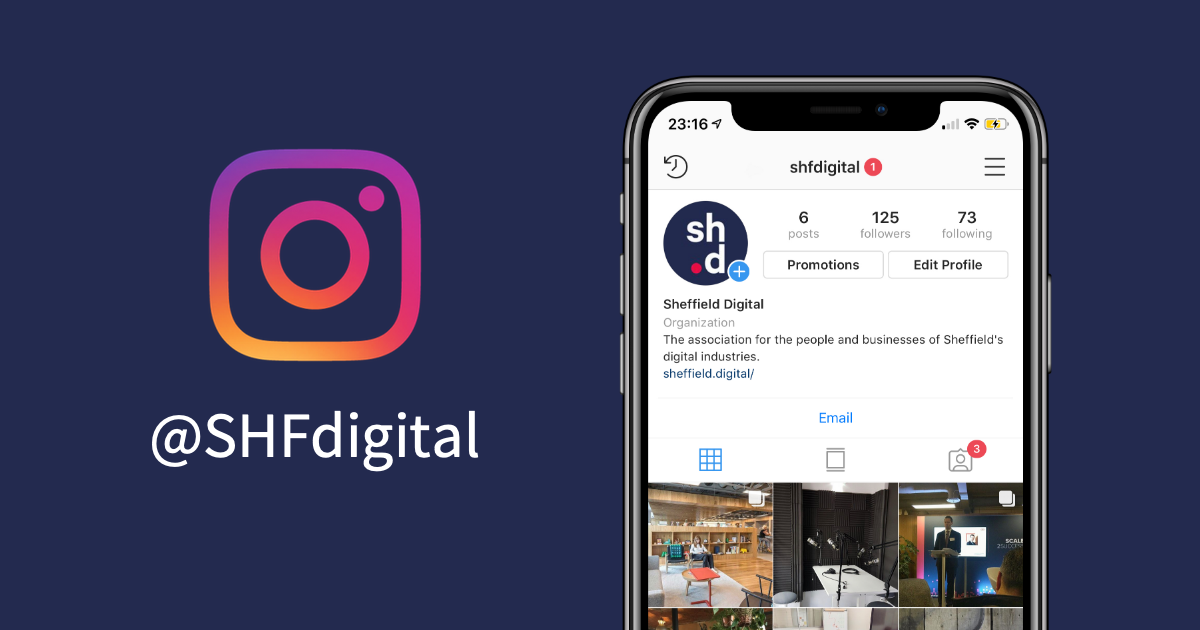 Last week, we set up a Sheffield Digital Instagram account and we'd love you to head over and follow us there. More than that, we want you to send us images of your fantastic workplaces so we can shine a light on the city's thriving tech scene.
What are we posting on Instagram?
We think that Twitter (@SHFdigital) is the best place for us to focus on news and more general updates on what we are doing. And on Facebook and LinkedIn, we tend to specifically share blog posts that we publish here on the Sheffield Digital site.
Instagram feels like an opportunity to do something a little bit different. There are lots of brilliant companies in Sheffield who work in some gorgeous buildings and offices. We'd love to post images of those workspaces on our Instagram account to show off Sheffield's digital businesses, as well as the city as a smashing place to set up shop.
So that's the main thing. But no doubt we will also use Instagram to share the odd important update, as well as images from our own events and the many Sheffield meetups. It would be great to show people getting together – the community in action.
Send us your pics!
If you'd like us to showcase your workspace, meetup or something else you think might be suitable, just email iain@sheffield.digital or send my a direct message via the Sheffield Digital Slack community.