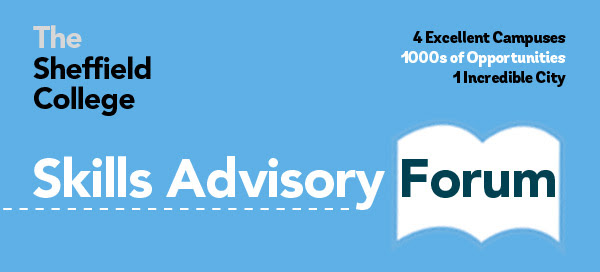 Sheffield College is making a focused effort to engage more closely with creative and digital businesses in the region and is hosting a short event which we hope people will consider attending.
The event is on Tuesday, 17th May, 4:00pm – 5:30pm in the Sheffield College City Campus Boardroom. Parking is available on site and afternoon tea and cakes will be served.
The College says,
"At The Sheffield College we guarantee to equip our students with the qualifications and skills you need to secure a job or an apprenticeship, set up in business or gain a place at university as the first step in their career.

"As a result we want to ensure that our curriculum meets the needs of local employers.

"We'd love you to join us to take part in our first Skills Advisory Forum for the Creative and Digital sector to share your views on the skills you'd like to see young people leaving college with and the skills that you as industry specialists can share to develop cross-sector business growth."
In addition, the team at the College have agreed to act as the lead body in putting together an aggregated skills bid from our industry to the Sheffield City Region LEP. This will enable digital businesses of all sizes to influence how the LEP spends its considerable skills budget in the future.
It is still early days on this work but our involvement early on will help both the College and the LEP to understand and respond to the skills needs of digital businesses in our region.
Contact Victoria Salisbury to register the event.
And if you have questions, please contact Michelle MacDonald.