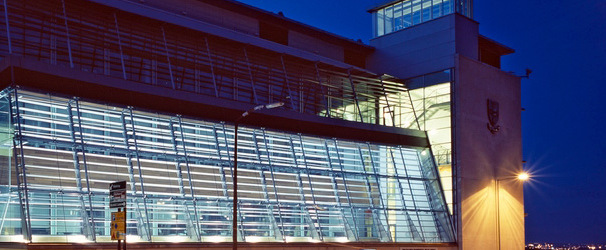 The new Sheffield Data Science Forum aims to provide a catalyst for networking and the sharing of knowledge between industry/business practitioners, academics and students on topics related to Data Science.
The Forum is organised by the University of Sheffield and Sheffield Hallam University for data professionals located within the city of Sheffield and surrounding areas.
The first forum meeting will take place on 4 May 2016, 7:00pm – 9:00pm, Richard Roberts Building, University of Sheffield. The evening will include a talk from Christopher Hopkinson, Senior Insight Analyst at Virgin Media, on "Understanding Processes and Experiences from Event Data".
Talk description:
In a large organisation, understanding the myriad of processes and experiences can be a complex task. Traditional Business Process Analysis methods rely on interviews and observations which are then documented by a Business Analyst. By focusing on event data generated by source systems we can build an alternative view of processes and common sequences of events. This approach is not without challenge. Dealing with noisy systems in order to provide actionable insight requires a considered and iterative approach. Process Mining using tools such as PROM and DISCO provide methods for process discovery from event data. Other algorithms used in frequent item set mining and frequent sequence mining also provide tools that can help present meaningful information back to business stakeholders.
There will also be an opportunity to network with other data science professionals and students.
The forum is free to attend and open to all. You can register for the forum here. Refreshments will also be provided.