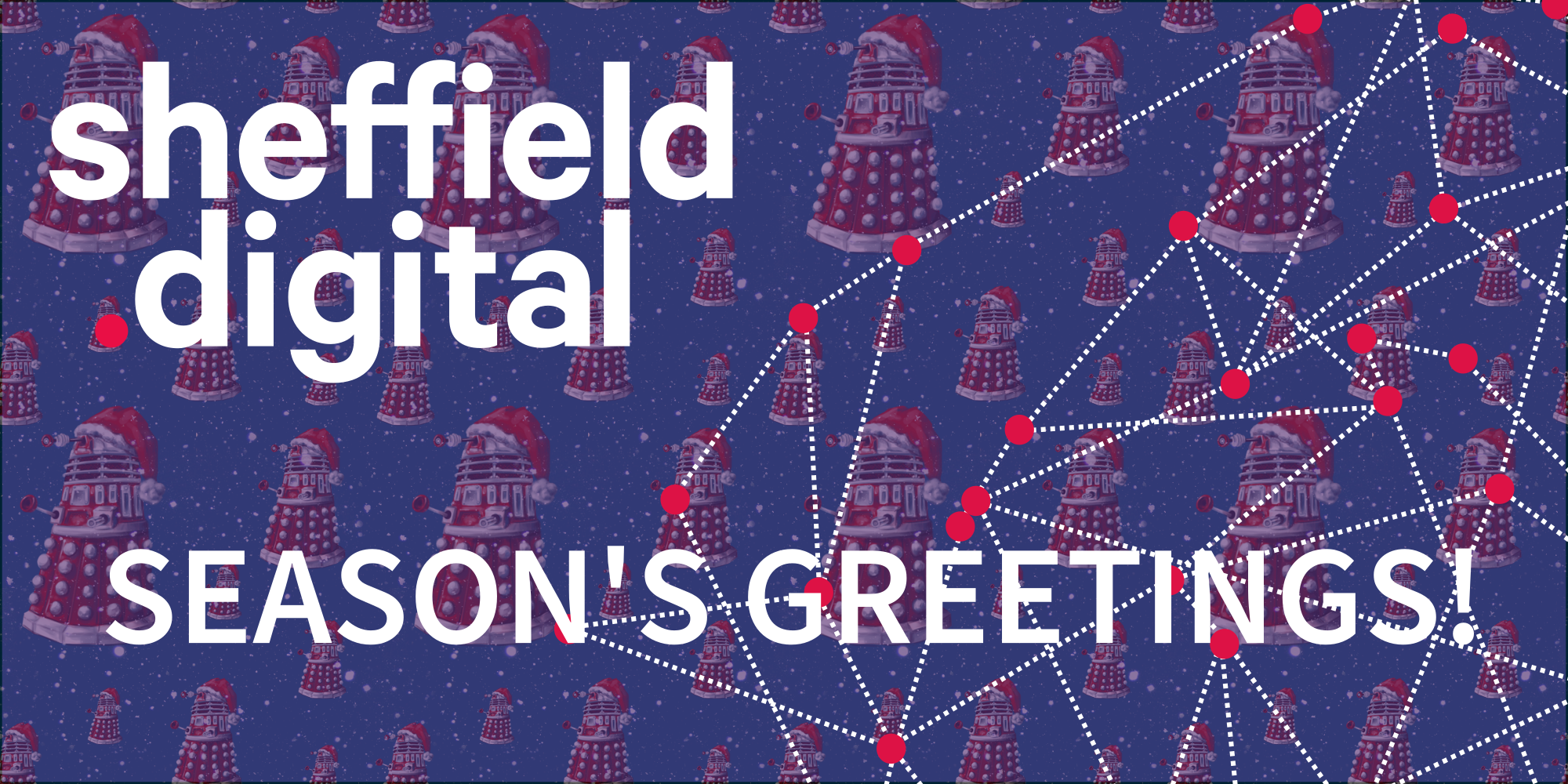 This time last year, the Sheffield Digital elves were hard at work on our new identity and website, with the goal of going live at the start of 2016. It ended up being mid-January, but we were pretty pleased with the end result.
Since then we've:
served up 42,356 pages to 9,452 unique visitors
published 87 blog posts
advertised 95 local tech jobs
listed more than 400 events
sent 1800 tweets
mapped 141 places
individually identified 266 tech firms in Sheffield and the wider region
signed up 493 people to our Slack team, which now has 58 different channels
helped publicise 18 different meet-ups
supported Front End North, Offset, Maker Assembly and the Algomech Festival in their first appearances in Sheffield
drunk way too much coffee and not enough beer
We've celebrated Sheffield companies, both established and start-up, as they've launched new things and won awards. We've contributed to and analysed industry reports, debated policy and supported funding bids.
We've also been working very hard behind the scenes to raise the profile of Sheffield's digital industries and build strong working relationships with Sheffield City Council, Sheffield City Region Local Enterprise Partnership (LEP), Tech North, both Universities, Sheffield College, both University Technical Colleges (UTCs) and the local authority education department.
I am confident that we have pushed the needs of digital businesses up the agenda – we are definitely now in the room and are being regularly consulted by senior decision makers. The trick for next year will be to turn this influence into concrete action that benefits the sector and the city. 2017 is going to be interesting (and challenging) on many levels.
But before we dive into next year, we wanted to stop and say a very big Thank You to the people and businesses who have supported us this year by becoming members and sponsors. Your financial support has meant that Chris Dymond and I can spend time on Sheffield Digital to keep everything moving forward. But, more importantly, having your names behind us gives us legitimacy when we walk into meetings and say we represent Sheffield's digital industries. You're all awesome!*
So, it just remains to say we wish everyone in the digital community in Sheffield (and the region too) a joyful and peaceful Christmas. We look forward to working together to make 2017 a fantastic year for all of us.
*Want to join those awesome people and businesses? – you know what to do 😉