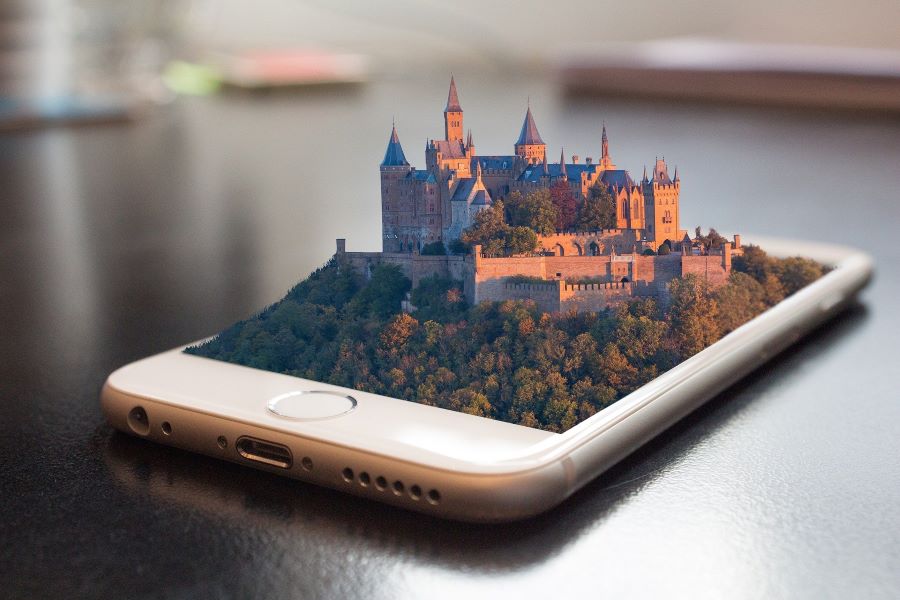 XR Stories and the University of Sheffield have launched a new internship programme offering local SMEs the chance to work with talented graduates on an AR, VR or mixed realities project. The scheme – which will fund up to 80% of the intern's wage – is looking for SMEs in screen industry sectors that can offer a challenging and stimulating project with development opportunities for the graduate. The internships are for up to six weeks full-time and can start from this month.
XR Stories is a Northern Powerhouse and European Regional Development Fund initiative. It is designed to support and expand the potential of immersive and interactive technologies for storytelling in the Yorkshire and Humber region.
Working with The University of Sheffield, XR Stories is supporting these new internships to create a strong pipeline of talent in XR technologies in Sheffield, helping to connect and build relationships between employers and recent graduates.

Do you have the right opportunity for an intern?
SMEs in the screen industry sectors, including film, TV, gaming, animation and other digital media agencies, can apply for one of six part-funded internships. You must be able to offer a challenging and stimulating project for the intern to work on, which has a defined output and directly benefits the business.
There should be a focus on the application of immersive and interactive media technologies (VR, AR, mixed reality and combined, referred to collectively as XR), underpinning a digital storytelling narrative.
Graduates will come from a variety of degrees, however the internships are being promoted more heavily towards computer science and engineering students. So, your opportunities could be very technical, but you could also ask for help from a graduate with a more creative background.
How does the funding work?
The University of Sheffield has secured funding from XR Stories for 80% of the internships, and this will be reimbursed to the SME by the University at the end of the internship. The remaining 20% must be paid by the employer at a minimum rate of £9.30 per hour. The internship should be no longer than six weeks full-time, and must be completed by the end of March 2021.
How can you apply?
Applications are open to SMEs now until the 28 October 2020. Funding will be allocated on a first-come-first-served basis to the roles that offer high developmental opportunity for the University's graduates, and where they will gain a wide range of experience.
In your application, include as much detail as possible about what the internship role involves and what skills the individual will develop by undertaking it. You can find more details and submit your application here.
If you have any questions, please email: employabilityprogrammes@sheffield.ac.uk.