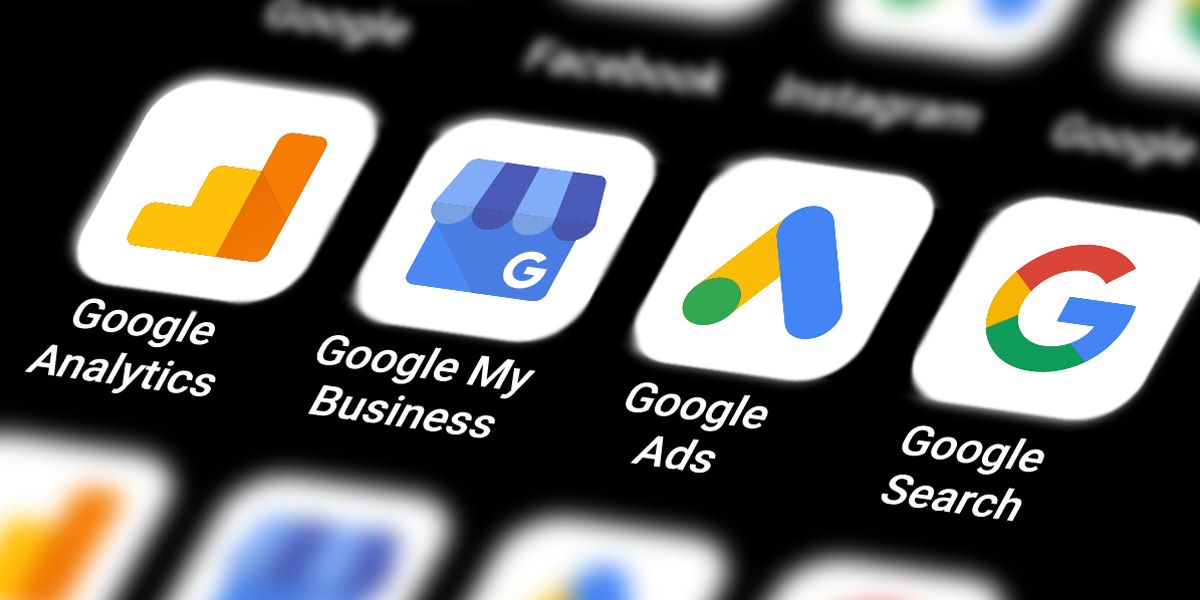 It can be hard to keep up with the frequent updates that Google makes to its services and applications. Luckily for us, Sheffield Digital member Hydra Creative keeps a very close eye on things. Digital Marketing Manager, Amy Dixon, has written this helpful guest post to provide an update on what is new with Google and how it might affect your online presence and digital marketing efforts.
Hearing that Google has announced a new update can be both exciting and worrying as we work out what it involves and what it will mean for us and our clients. This article isn't about the latest algorithm changes; instead I'm looking at other popular and commonly-used tools that Google has recently updated.
Google My Business
Google My Business is extremely useful for local search optimisation. This predominantly free tool helps businesses across the world to be found by customers in local pack and map listings. Since Covid-19 brought most of the world to a standstill, Google has been working away in the background, creating new features and additions for the platform.
In August, it was announced that updating a Business Profile is now easier than ever, with Google allowing you to make updates and additions via your search or map listing. This includes replying to reviews and questions and adding photographs. This eliminates the need to log into the Google My Business platform and helps to address required updates there and then.
Measuring business performance through Google My Business is also set to get a refresh, through a revamped customer interaction insights interface. The page will include monthly metrics, alongside recommendations on improving the business's search presence.
Google Ads
The Google Ads model is constantly adapting and improving, which in the past has caused advertisers some headaches. A recent change is the new access level option of the billing-only role. This gives a business's financial and accounts department the ability to log in and view and manage the billing information of an account, without being overwhelmed by the more technical details of your campaigns.
With the rapid increase in localised 'near me' searches, Google has introduced a new feature to make it quick and easy to add location extensions to a campaign. This type of extension is useful to help potential customers find your business's location. By enabling this extension, the ads will then show the address, a map and the distance to your business, making it easier for prospective customers to visit.
Previously, adding location extensions meant logging into your Google My Business account, and matching the right account, or waiting for a client to give permissions to access their Google My Business account. Google has now created lists of business chains that you have the option to choose a location from. The business chains are created using accurate data from Google Maps. Once a location is selected, Google will then review your selection to make sure it's a good match, and then approve the extension to make it live.
Now, on to a less positive update to Google Ads. At the beginning of September, Google released an update announcing that from 1 November 2020, they will start charging new feeds for ads served within the UK, Turkey and Austria.
For ads that are served in the UK there will be a 2% Digital Service Tax (DST) added to each invoice. As an advertiser you don't need to do anything, as this new fee will be automatically added to your invoices, and taken from your payment method. Both Turkey and Austria are set to have a 5% fee added to their invoices.
Google has also announced that their Google Ads API is now out of beta, and they are continuously adding new features to it, to enable developers to replace the current Google AdWords API with it. Google will continue to support the current AdWords API, but will be announcing a deprecation schedule in the future.
Google Search
This is a great one for retailers. Earlier this year, Google launched free listings across their shopping platform for retailers. This started in the US but it is hoped that this will be expanded globally by the end of 2020. Google has gone one step further and has begun including free product listings in the knowledge panel of the main Google Search results page.
The knowledge panel was previously only available to paid listings, so this latest update allows smaller retailers with smaller budgets the chance to appear in front of potential customers. Initially, the knowledge panel will show on mobile devices, with the extension to desktop coming later in the year. Here in the UK, we should expect this feature imminently.
Google loves to keep us on our toes with their evolving platforms. They are now forewarning us of algorithm updates, like in May when we were told to expect the Google Page Experience update sometime in 2021, which gives us almost a year to prepare. For now, watch this space.
We may also see the decline of AMP (Accelerated Mobile Pages) in 2021, with John Mueller, Webmaster Trends Analyst at Google, stating back in 2017, via a tweet, that AMP is not a ranking factor. It has also been released that in 2021 any news webpage, which is properly optimised, will be eligible to become a 'Top Story' on Google. Is this going to be the end of AMP?
To find out more about Hydra Creative's digital services, take a look at the website: www.hydracreative.com.