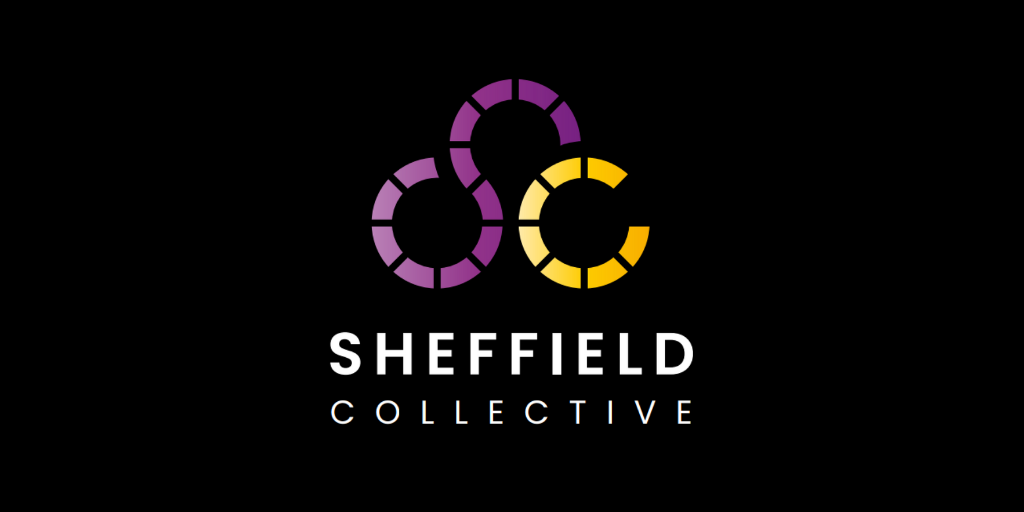 Sheffield Collective is an inclusive meetup for anyone in the Sheffield City Region working on their own. Whilst most attendees do work in the digital industries, it is open to all professions and throughout lockdown the virtual monthly meetups have helped people to make friends and to chat about what COVID-19 has meant for their work. We spoke to founder of Sheffield Collective, James Marriott, who told us about plans for the event in a post-COVID world.
What made you want to start the Sheffield Collective meetup?
Well, I'd been working freelance for a few months and had a couple of brief thoughts about doing it previously, but it was ultimately the Coronavirus situation which inspired me to set it up. I had a really tough couple of weeks at the start of lockdown – all my friends with 'normal' jobs had the support of their employers, while I found myself feeling quite isolated. I thought there'd probably be others in a similar situation, so it seemed a good time to get the group up and running.
Who is the meetup for, and what can people expect from attending?
It's for anyone who works 'on their own' really, so predominantly freelancers, sole traders and self-employed people, with a focus on Sheffield and the wider South Yorkshire area. There's no strict rules in place as such, though. It's essentially a networking group, but there's a strong element of friendship and support as well. It's really about forming a collective, as the name suggests. Most people who come tend to work in the digital sectors, but it is wide open to anyone – I always use the example that a painter and decorator is just as welcome.
What did you do to get the first meetup off the ground?
It was actually really straightforward – because we were already in lockdown and so it was on Zoom, setting it up was dead simple. Sheffield Digital were great at helping support it and a lot of the publicity came through the Slack channels. We were also featured in The Star and on BBC Radio Sheffield ahead of the first meet-up, and got some really nice mentions elsewhere too.
As the Sheffield Collective has so far been a virtual event, can you explain how the format works?
We're still settling into a bit of a pattern, but basically everyone introduces themselves and explains what they do and how the last month has been for them. We usually have a slightly longer talk from someone and we have some break-out opportunities so people can chat in more depth and find out more about what each other does. At some point, we'll have some 'real life' meet-ups as well, although absolutely no idea yet when that will be.
What are the common themes and subjects that attendees like are talking about so far?
As you'd expect, the Coronavirus crisis has really been a big subject – at the first meeting there were quite a few people who were having a hard time of it and struggling with things, but generally most of us have seen some improvements and are feeling more positive about things now. At the last meeting, one of the regular attendees, Jo, did a fantastic presentation about clutter and how to tackle it, which was really interesting and very useful. I had a big declutter the next day!
Based on feedback you've had, what are the main benefits that your events have offered to attendees?
I think for a lot it's just the opportunity to chat to other people who might not do the same thing as them, but understand the unique pressures and challenges which come from being in the freelance world. I know some people have formed genuine friendships as a result of meeting through the Collective, which is awesome. It has been quite Covid centric, so the role it will play in the long term is yet to become completely clear, but I'm looking forward to seeing how things develop.
Do you have any examples of link-ups or collaborations that have been formed as a result of the meetup?
I haven't pried too much but as I mentioned, there have been friendships formed after meeting at the Collective, which is great considering we've only had three meet-ups. Of course, the idea will be that referrals become a big part of things and we can all help each other find new clients and work etc.
As we are beginning to ease out of lockdown, will you continue to hold your meetups virtually, or are you going to take it offline to physical events?
For the time being, we'll probably continue monthly on Zoom, then have the odd informal 'pub' meet-up in addition when everyone feels comfortable with that. I've already talked to a couple of members about having proper physical meet-up events somewhere down the line, perhaps alternating with virtual from month to month.
Do you think demand will be the same once lockdown is over?
Yeah – the Coronavirus was just the latest in an ever changing set of challenges for people in the freelance world, and so the Collective will always be relevant and have a role to play. The new IR35 regulations were delayed because of Covid, but soon that will start to creep up again, and a lot of people in Sheffield are likely to be impacted, so we'll be looking at having some discussions at meet-ups about it. There will always be issues and opportunities for us freelancers, and so I hope the Collective has a long future ahead of it
Where should our readers look to find out more, and how can they get involved in the event?
We have a LinkedIn group which is probably the best place – just search 'Sheffield Collective' and join. In time we'll have more of a social media presence elsewhere, too.