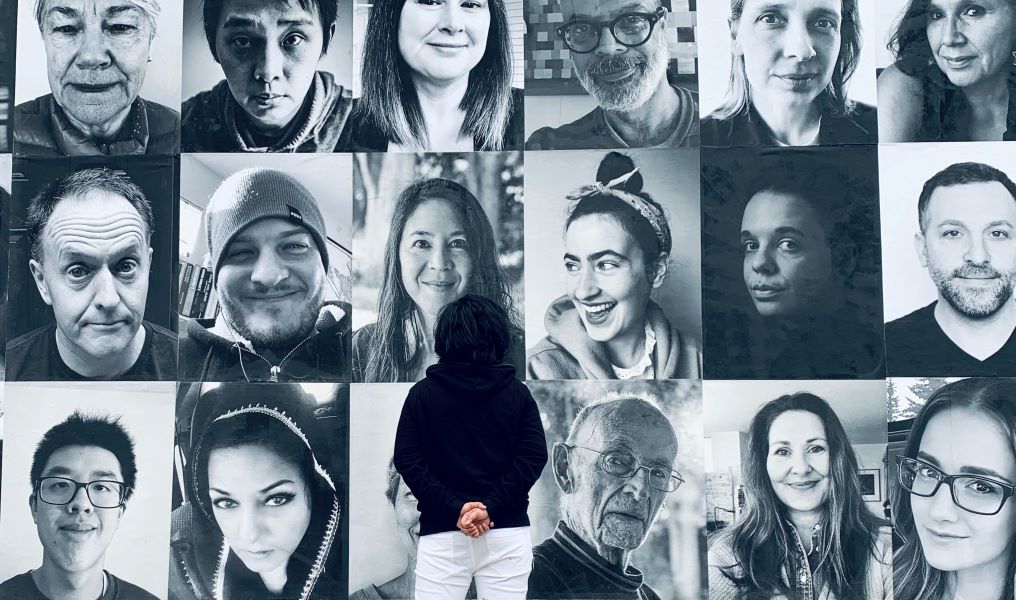 We asked our community what makes a job advert inclusive, and what type of language stops them from applying. The response was clear: lose the aggression, drop the beer banter, be specific, honest and open-minded. The words and phrases you use have the power to inspire and enthuse, but they can just as easily tell a person that they aren't welcome. Inclusive job advertising is essential to building a representative and talented workforce, bringing together different backgrounds, skills and experiences. If you're getting it wrong, you're missing out on talented people and a chance to improve your business. Thank you to everyone who shared their opinions and experiences to help us compile this guidance.
Why does it matter?
Last year, we heard from Sally Bogg, Head of Live Services at NHS Digital, who is passionate about achieving greater inclusion and diversity in the tech sector. Speaking at our AGM, she shared some bleak statistics including that women only hold 20% of the UK's tech roles, black, Asian and minority ethnic (BAME) people make up just 15% of the tech workforce and people with disabilities make up less than 10%.
It has been proven that diverse teams are more productive and create better products and services. In addition to this and the moral reasons why we should do everything to make our sector truly diverse and inclusive, the ability to create inclusive and user-led technology depends on having a diverse workforce behind it. Sally explained:
"The human element of technology is huge, so those behind it have to be as diverse as the population that we are creating it for, otherwise the tech itself is not inclusive."
Getting your job adverts right isn't enough and it won't make you a diverse company overnight. However, it will help to attract more of the best people to apply for your roles, people who might previously have ruled themselves out. And this is a good first step to take in building a diverse, representative and inclusive workforce.
Let's look at language
We heard loud and clear from our community that aggressive and 'macho' language is an instant turn off. When we asked what specific phrases you don't like to see, one person said: "'Fast paced environment.' Hard to envision anything other than 'stressful'", and another added: "'Work hard, play hard'. No thanks, I'll work sustainably then go home, ta."
People care about their health and wellbeing and so should employers. Nobody is shying away from hard work, but advertising a non-stop, highly pressurised environment brings to mind images of the London Stock Exchange in the 80s. And it isn't pretty.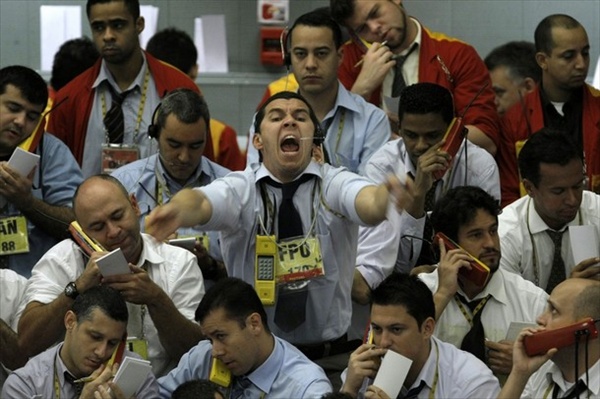 References to 'beer o'clock' and 'regular afterwork drinks' paint a picture that for some people is really unappealing. For a start, many people don't drink alcohol so, in using these kinds of phrases, you have instantly put doubts in their minds as to whether they'll fit in. Similarly, for anyone with a busy home life, or people who just aren't that into socialising, feeling like you have to perform in a certain way – which has little to do with the actual job – is seriously off putting.
And whilst we know that beer is universally enjoyed by people of any gender and sexuality alike, it doesn't change the 'macho' associations that come with it.
Likewise, if you use words like 'ninja', 'guru' or 'rockstar' in your adverts don't be surprised when you have a distinct lack of female applicants – rightly or wrongly, these words carry male connotations.
Sheffield based recruitment agency, Benchmark, also warns against language that could exclude people based on their age. They advise: "Avoid using language such as 'looking for a young fresh individual' as it can be discriminatory towards age."
You can run your advert text through online tools such as Joblint, which tests tech job posts for issues with sexism, culture and expectations.
Say what you mean
Ambiguity, omissions and just plain falsehoods in job adverts were fed back to us as a major problem.
If you offer flexible working hours, great, say it and outline what this looks like and how it works. Lots of people need flexible working but will discount themselves early on if it isn't clear from the advert that flexible working is welcomed.
On the flip side, if you offer only a certain level of flexibility or you can't offer it at all, you should be clear on this. We were told by a member of our Slack community: "I hate seeing jobs that say 'remote friendly' but later state 'one day a week working from home'". Truly flexible working is a deal breaker for some people, so if you are clear about this in your adverts you can avoid wasting your and their time further down the line.
Take a direct approach to salary and include a range in your job advert (read this post from Andy Mayer about the difficulties associated with this – and potential solutions – from the perspective of a tech company). The terms 'competitive salary' and 'impressive salary' are subjective and ambiguous. It also implies that the company isn't comfortable in revealing what they are willing to pay – which can be interpreted in a few different ways and none of them are particularly positive. Even if you just give a broad salary range, by including it you are encouraging a wider range of people to apply and you are demonstrating a transparent culture at your company.
Don't get carried away in superfluous detail when describing the role at hand. Several people told us that what they really want to see is a clear list (bulleted, preferably) of role responsibilities and skills required. This means stripping out jargon, business talk and 'nice to haves' that blur the really important stuff.
Avoid making vague statements about practical aspects of the role and your company. Accessibility is a major factor for many people and the location of a company matters. So for example, if you say you are 'city-centre based' or 'located close to public transport links', make sure that you actually are and, even better, list your location so that applicants can judge for themselves. One person told us:
"If it's a mile from the train station with no bus to connect the two locations, that's really good to know in advance – after all, you're asking someone to potentially walk this distance 10 times per week (twice per day)."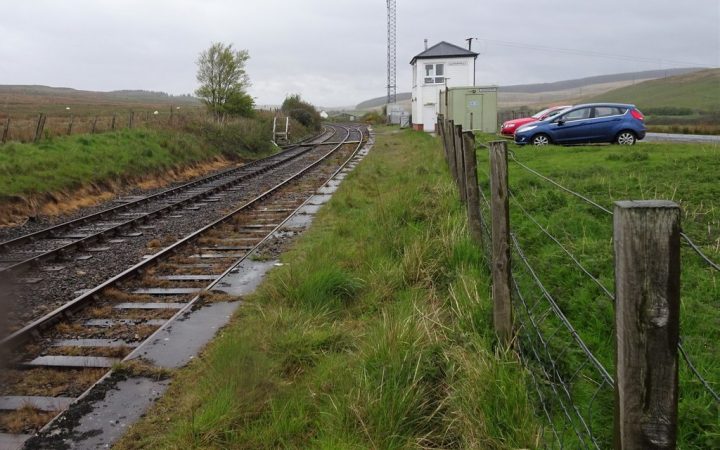 What is actually essential for the role?
This tends to be the area of person specs and job descriptions that is the most exclusive. It's where you lose the people that could be your next best hires, because they think they don't fulfil your 'essential' criteria.
Let's look at what one member of our Slack community termed the 'Commercial Experience Catch 22'. In our industries, it's pretty common that a love of tech runs deep in most people and skills and knowledge are developed at home, often as a hobby. So, people have lots of skills but perhaps lack the commercial experience required to get into a role (even at junior level), where they might hope to gain some commercial experience… you see the problem.
The ability to work in a commercial environment; to communicate with customers and colleagues, and other professional skills like time management and presentation skills, are valuable – but can these skills be developed along the way? This also applies to technical skills and the responsibilities of the role – consider if they are really an essential requirement for day one, or for three months in.
We really like this example from a member of our community, as a way of setting out requirements of the role:
"'You will be expected to create and maintain tests for our framework, working alongside our QA team' instead of 'You can write tests and have worked closely with a QA team."
If you are asking for specific qualifications (such as degree level), again, consider whether it is really essential. Experience is gained from many different walks of life and not having a qualification on paper does not equate to a lack of skill or experience. As one of our community members said, "A diversity of experience enriches your teams", but to get this you need to remove the barriers that will prevent people – particularly those from underrepresented groups – from applying for roles.
If something truly is essential, it's a good idea to explain why this is the case. Benchmark offers the following advice:
"When stating that something is essential also state why. For example, if it is essential to have experience of WordPress for a role because WordPress is the only software that they will be working on, someone who has zero knowledge of it would be discounted from the application process – so you can make this clear.
"Or, if it is essential for someone to have a clean UK driving license, be sure to explain the reason – which could be due to business insurance, for example. Therefore if someone who has six points on their licence is disqualified from the shortlist, there is a valid reason why."
If you can't offer up a valid reason as to why something is essential – chances are, it's not and shouldn't be listed as such.
Creating an inclusive workplace
In researching this blog post, we spoke to one of our company members, 3Squared, about the approach they are taking to tackle diversity and inclusion on many levels, including socioeconomic status, race, gender, age, educational background and physical ability.
The work 3Squared is doing has gone beyond looking at language in job adverts and reaches into all aspects of the recruitment strategy, which is to look 'hard, far and wide' for candidates.
So far, the company has delivered unconscious bias training for all of its hiring managers using external specialists, Tectre and they have become recognised as a Disability Confident Employer. All job adverts are put through a language checker and all received applications are blind screened for the initial review, which means all information relating to age, gender, race, education and socio-economic status, is removed.
The company has also developed a set of values around recruitment which include hiring for cultural enhancement, not 'culture fit' and running a flexible process depending on what will get the best out of individual candidates. 3Squared isn't afraid to hire people that are 'better than them' and they hire on talent and experience, acknowledging that specific skills and tech familiarisation can be developed.
3Squared has also developed some text to accompany job adverts stating that candidates don't have to meet all the criteria of adverts, or even be able to work normal office hours, in an attempt to encourage applications from people who might previously have discounted themselves.
Whilst the company has taken big steps towards becoming a more diverse and inclusive place to work, they recognise there is still much to be done and have plans to sign up to the Tech Talent Charter, deliver awareness training to the wider team and to engage further with schools. Cherry Limb, HR Manager at 3Squared, explains:
"We're under no illusion that these efforts are enough, they aren't and the tech industry still has a long way to go. We're listening and learning to what other companies are doing and are prepared to have uncomfortable conversations and reflections internally.
"We recognise the benefits of an inclusive and diverse workforce both morally and for all the other professional benefits it brings; such as increased staff engagement and improved problem solving due to having a clearer understanding and representation of our user bases."
Advertising your jobs with Sheffield Digital
We review all the jobs posted on our site and if we spot language that we consider not to be inclusive, we will flag this with the company and encourage them to address it.
Resources & further reading
Why We Need To Stop Talking About Diversity Of Thought – a Forbes blog post written by Rebekah Bastian
How to increase diversity in the tech sector – a Financial Times article written by
Madhumita Murgia
Sally Bogg talks diversity in tech – a Sheffield Digital blog post
The Tech Talent Charter – a movement to address inequality in the UK tech sector
Joblint – a free online tool to test tech job posts for issues with sexism, culture, expectations, and recruiter fails.