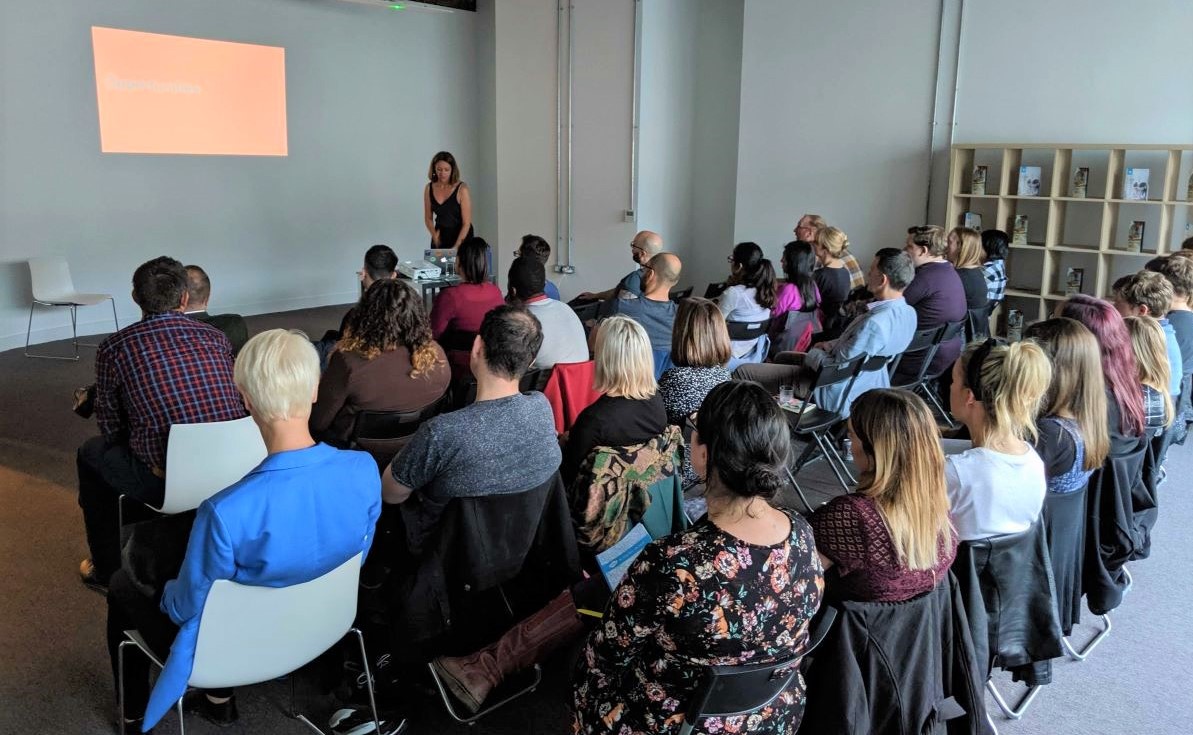 Aden Davies (Product Manager at Qualsys), Tom Holdsworth, (Product Manager at Sky Betting & Gaming), and Rob Amour (Principal Consultant at Ultramontane Consulting, currently supporting Sky Betting & Gaming) have teamed up to co-organise a meetup for the 'product people' of South Yorkshire. ProductTank Sheffield is an opportunity to meet like-minded people, collaborate and share best practice. After a successful first event, meetup number two is already in the calendar. Read on to find out more.
What made you start the ProductTank meetup in Sheffield?
We ultimately think there's a product-related community in the city that's yet to be fully unearthed. Our aim is to diversify that in two key areas; one is to make sure that people from non-product backgrounds are welcome (whether you work with/alongside product, or just have a natural curiosity), and the other is to not restrict our meetups to technology businesses. On the second point, we feel like there's a lot of reciprocal knowledge sharing to take from other communities, such as manufacturing, where 'product' may mean something different, but does have some common ground.
You hosted your first meetup in September, how did it go?
Really well… so much so that we had to enlist the help of a larger venue at relatively short notice. We originally planned to host it at Sheffield Tech Parks, but the three of us were pleasantly surprised to see the 'attending' ticker gradually rise on our Meetup page, so we were very grateful to the Barclays Eagle Lab in Kollïder, who were able to step in and provide an alternative space. The turnout of 40 people was encouraging and our post-event feedback survey yielded some very positive reviews.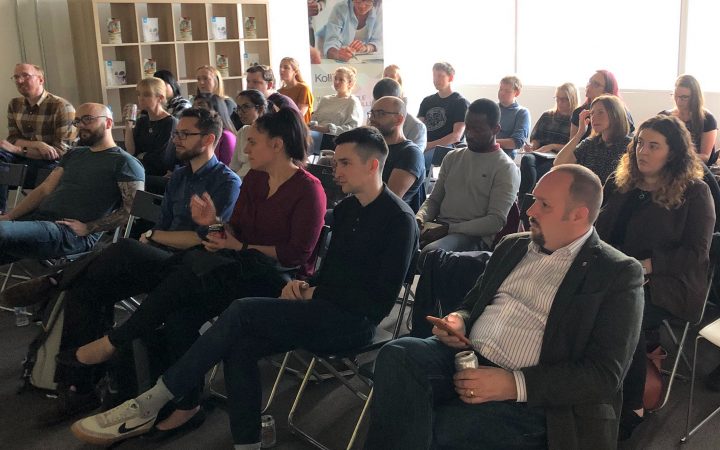 What did you do to get the meetup off the ground?
A few of the usual things, such as setting up a Meetup page, spreading the word on our social media channels and making sure we're on the Sheffield Digital event calendar (of course!). Other than that, things have been quite organic and people have really helped us out by spreading the word.
What are your plans for the next event?
Hot on the heels of our first one, we've arranged our second for Thursday 21 November. In the spirit of mixing up our venues and getting local businesses as involved as possible (a couple of our key values), we're pleased to say that Twinkl will be hosting us at their great event space on Ecclesall Road. We're also lucky to have their Chief Product Officer, Helen Fulson, as one of our speakers on the night, and we're confident that her story of product development in their growing business will strike a chord with our audience. Presenting alongside Helen will be Faye Goodworth from Paper, the Sheffield-based research and design studio. Faye is a great example of a first-time speaker who sees our event as a chance to hone her skills.
How is the city's meetup scene looking at the moment?
It's in good shape and we're very wary of not treading on the toes of other meetups that do a fantastic job in the city. We're big fans of Agile Sheffield and UX Sheffield, to name a couple, but we do believe there's plenty to differentiate ProductTank from those two (and others). We definitely got the sense from talking to people at our first event that they believe there is a wide variety to choose from in Sheffield.
Do you go to other meetups and how do they influence your own?
As many as we can, which can be quite challenging for three dads who have our hands full (often literally) on a lot of evenings. Over the course of many years though, we seem to have all been budding organisers in one way or another, so we've attempted to take some of the things we've liked from past events and mould them into something that works for our event. It's key that we listen to our community though, more than anything, otherwise we wouldn't be honouring one of the key attributes of a product person! One thing we do want to encourage is people feeling comfortable bringing their kids along to our events. We realise childcare can be difficult on weekday evenings and the last thing we want is for that to be a barrier to coming along.
How have you approached a code of conduct?
As part of a bigger 'brand', we're able to inherit things like this from the wider ProductTank community. Under that banner, events are run across the country (and world for that matter) on a regular basis, and behind it they have a wealth of resources for us to use. In our first meetup, we stressed a few guidelines that we're aiming to stick to, which all come from the ProductTank template.
What are your biggest challenges?
Neutrality is certainly one of them. We want to be seen to mix things up as much as possible, so that the event doesn't feel like it's owned in any way by a particular individual or company. 'Community' can seem quite over-used and clichéd, but it's the essence of what we're trying to achieve. One of our other biggest challenges has been attracting people who wouldn't traditionally see themselves as speakers to step forward and share their undoubted wisdom. We want to provide a warm and welcoming environment that gradually changes over time, so if you know anyone who fits that bill (or if it's you!), please get in touch. Whether it's 2 minutes or 20, we don't mind, and we'd also be able to help with format or structure.
What can people do to help or get involved?
We have a dedicated Twitter account for all things ProductTank Sheffield and a Meetup page, which we share with our 'sister' event in Leeds under the 'ProductTank Yorskhire' banner. If you'd like to get in touch, we'd recommend sending a tweet or a message via Meetup. One of us will reply either way.