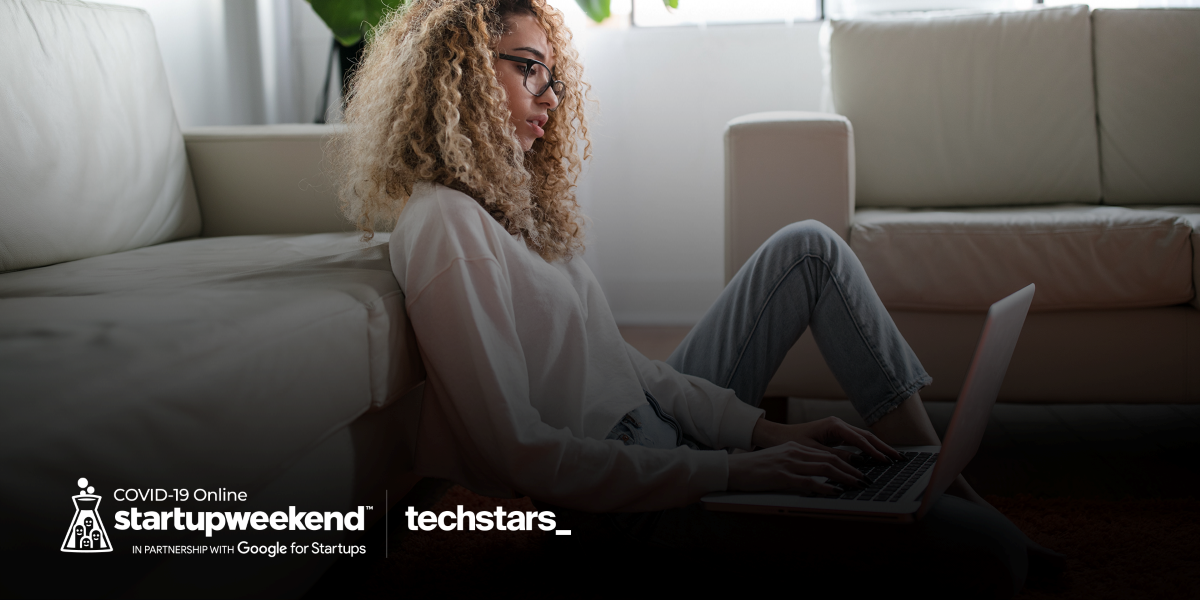 Techstars, a global platform for investment and innovation, is hosting its first ever Global Online Startup Weekend series, Unite to Fight Covid-19, with events in over 60 countries. Startup Weekend UK needs anyone with an idea or desire to join in for a 54-hour weekend event on 24-26 April. Participants will work together from their homes to tackle the challenges presented by the pandemic. We are really happy to be supporting this event as a Communications Partner and want to hear from any of our members who take part. Read on for more details.
Techstars are looking for developers, designers, marketers, nurses, doctors, students, scientists, teachers and anyone with an idea to tackle the challenges created by the global pandemic.
What's it about?
Techstars UK Online Startup Weekend is part of the Unite to Fight Covid-19 global series. Taking place across three days from 24-26 April, you'll work on prototypes for software based solutions that directly tackle Covid-19 related challenges.
The weekend promises the highs, lows, fun, and pressures that make up life at a startup, with live support from mentors, investors and sponsors to help you refine your idea.
The United Kingdom is one of more than 60 countries around the world participating in this event. The top 20 teams globally will go on to participate in a Techstars Innovation Bootcamp experience.
Samantha Deakin Hill, Co-organiser of the Online UK Startup Weekend said:
"There are so many people with great ideas, industry knowledge and problem solving skills who may be feeling a little helpless right now and wondering how they can be of service in the current crisis. This event is a way for us all to come together, unite against Covid-19, while staying home and keeping safe at the same time."
There is already a strong Sheffield contingent involved in the event including James Taylor from Roaring Mouse, Kisha Bradley from Bright Box Makerspace and Chris Murray from epiGenesys. So, why not join them?
How to get involved
Tickets to participate are free however if you would like to make a donation, all proceeds will be given to the World Health Organisation, whose themes and challenges you'll be hacking around for the weekend.
You can register for the event here where you will also find event details and regular updates. If you take part in the weekend, we'd love to hear about it. Email claire@sheffield.digital with details of what you worked on or tell us about it on Twitter by tagging us in @SHFDigital.
Techstars and Covid-19
Since the Covid-19 outbreak began to affect communities around the world, Techstars has made a variety of changes to programming and community engagement to keep people safe and to continue to support startups and innovators. You can learn more about Techstars' efforts and find resources and perspectives at techstars.com/covid.