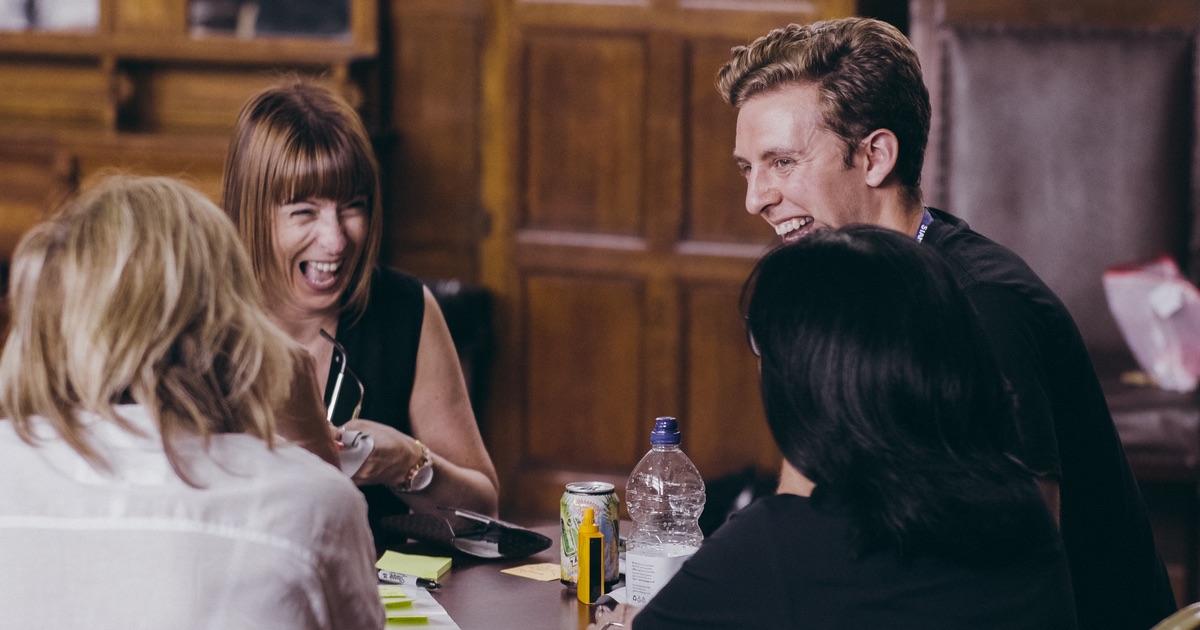 On Tuesday 16 October, dotSHF and FutureGov are hosting a day of discussion and workshops to help launch the governance.shf strand of Sheffield's digital coalition.
This should be a fantastic event and marks another milestone for dotSHF, as the coalition moves into its next phase. If you'd like to understand, discuss and work through what a city-wide approach to public services might look like, go register your place over on Eventbrite.
In this post, we talk to Bea Karol Burks, FutureGov's Studio Director about why the company wants to support dotSHF and what they hope people will get out of the day.
Can you give us an overview of FutureGov and what you do?
For the past 10 years, FutureGov has been leading the design of better, user-centred public services for the 21st century. We help to bring about sustainable change in public services by supporting the development of digital and design capabilities.
FutureGov recently set up its first northern office in Sheffield (welcome!) – why here and how is it all going?
We work with lots of councils in the north including Salford, North East Lincolnshire and Doncaster councils – not to mention Sheffield!
It just didn't make sense for us to only have a team based out of London, as it ignored the distribution of work and talent that we have in the North. So it's really exciting to now have a new office in Sheffield, with a permanent team in the north of England. Those FutureGovers will serve a growing base of local government, public and third sector clients.
Tell us about the Designing Sheffield event with dotSHF. How did it come about and what problems is it trying to tackle?
FutureGov has been working with Sheffield City Council for the last couple of months to help with services like libraries, fostering and taking a city-wide approach to welfare.
We believe place-based approaches and broad coalitions for change are essential for tackling problems like poverty and inequality. This is why we were keen to support the city-wide approach that dotSHF promotes. We already know that there is a strong and growing digital scene in Sheffield – it's why we chose to base ourselves here! You've only got to look at the recent article that said Sheffield is the third best place in the world for starting a tech firm to understand the strength of the base we are all building from.
This was strengthened last year when Sheffield City Council joined forces with Sheffield Digital. Alongside this, FutureGov's passion for place-based design and dotSHF's ambition to combine the resources and efforts of those people and organisations who want to make a difference – you've got a match made in heaven!
The event is really about bringing this collective intent and intelligence together to see what sparks of brilliance and insight we can gather about what the future of Sheffield, and the role of digital within that, could and should look like.
And what will happen on the day – what can people expect?
We'll be bringing together small, mixed-discipline groups from across public, private and third sectors to explore how we can take a design-led approach to solving local public service challenges. The aim is to get people talking and sharing experiences and ideas so we've got a good base from which to work from.
We'll take a design-led approach to understanding the problems public services face and harness expertise from people who live in, work in and love Sheffield. It'll be playful and totally interactive. We're not going to come up with an answer on the day, but want to start building that coalition for change with people who care about Sheffield.
This is the launch of governance.SHF – do you have a sense of outcomes for the event and what comes next?
The outcomes for the event can be considered in two core themes. First, to have a bit of a discussion about what some of the key issues are and get consensus on the things we're trying to tackle. Second, to show some of the experience and expertise we as a city can bring to bear on these issues.
We want to have a conversation, get to know each other and explore what could happen next in the broadest sense. It will be exciting to see how bringing new perspectives to old problems can get momentum behind change.
Register your place
The event takes place on Tuesday 16 October (soon!) and there are still a few places left if you would like to attend and contribute. You can register a place on Eventbrite or contact dotSHF through Twitter if you have any questions.