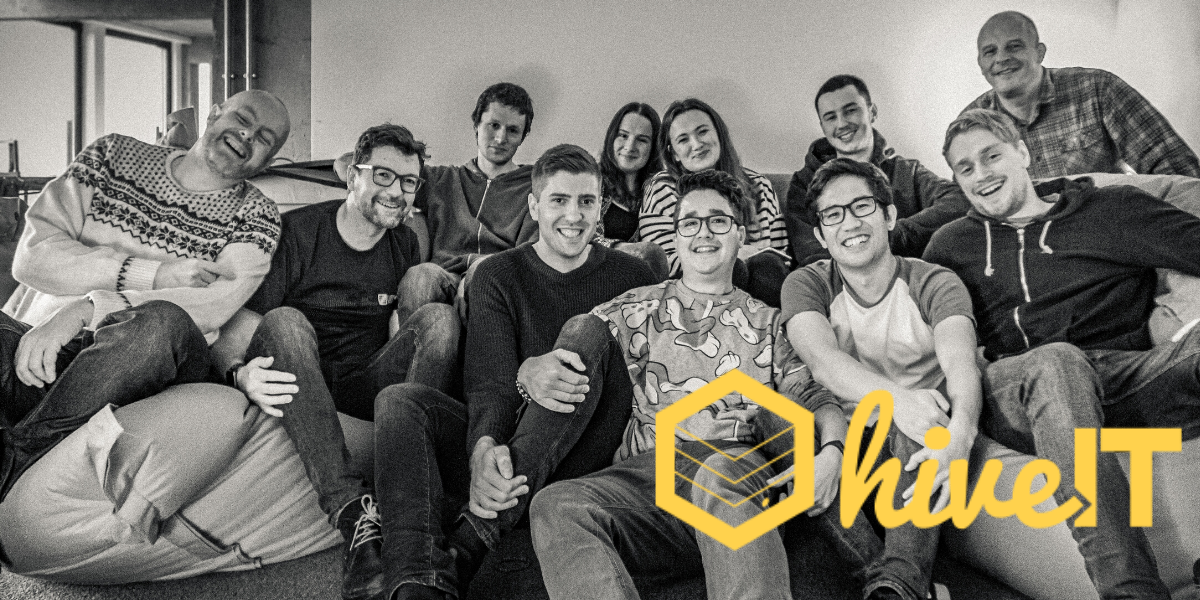 Hive IT joined Sheffield Digital back in 2017. Since then, the company has moved to new premises in Sheffield's Park Hill and has taken its UX capabilities to a new level by offering in-house user testing. We caught up with Marketing Manager, Ruby Munson-Hirst and Martin Waite, Design Director to talk about their Usability Lab, new roles in the company and their commitment to Tech4Good, which is helping young people into tech careers and supporting mental health services in Sheffield.
Since moving from Electric Works in 2018, Hive IT now operates across two floors in Park Hill. With design and development taking place upstairs, the ground floor is dedicated to facilitation workshops and a totally separate space which is the Usability Lab. Here, the company tests client products, including websites, applications and hardware across desktop and mobile devices.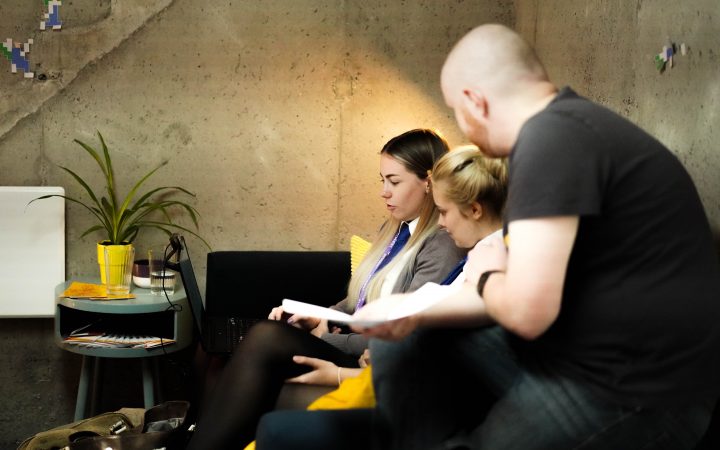 Hive IT has designed the lab to put users (who are members of the public, representing different audiences) at ease so they use the products in a natural way. Martin explains,
"We make it as homely as possible so that people don't feel like it's a test environment, instead it's like being in your living room at home. We can try to emulate the expected user's environment so it can be an office, for example."
Cameras in the lab live-stream to an observation room where clients can see firsthand how their product is being used. This gives real insight into which features work well and the 'pain points' that need to be addressed and refined. Martin continues,
"Quite often when you are designing you can make assumptions, it's not until you put it in front of real users you see that you could have missed something pretty obvious. That helps you identify what we call pain points – when people aren't using something quite as you expect. When you see consistency in that you think 'hold on, we've got something wrong here', then you need to change, adapt and retest it.
"Clients can get quite frustrated when something seems obvious, but if people aren't getting there – we have to find the reason for that and try to solve it."
A competitive edge
The Usability Lab is popular with Hive IT's clients and has been used to develop products such as the University of Sheffield's COM+ app, the SPRINT website and High Street Vouchers.com.
With many competitors needing to outsource similar user-testing facilities, or specialising in this area without offering design and development, the labs have enabled Hive IT to fill a market gap. In particular, the company has seen more opportunities arise on government frameworks, with user-testing being a key requirement of many design and development projects.
The company continues to attract clients outside of Sheffield and London-based clients regularly come to Hive IT's headquarters to use the facilities. Ruby comments,
"When we speak to new clients in London or elsewhere, we'll always offer to hold workshops at their offices. But once they understand the value of what we have here, they are very open to coming to Sheffield and tend to visit multiple times during a project."
Whilst the size of the team has remained consistent over the past few years (at 18, plus contractors), the company has introduced new roles which includes Ruby's appointment as Marketing Manager.
Her remit includes the marketing and positioning of the company as a leader in UX design and reaching new clients throughout the country. Ruby has been populating the team's social calendar with various events in cities including Leeds and Liverpool. She comments,
"We do a lot of networking outside of Sheffield because the events have a totally different crowd and we want to see what's going on and what different companies are there. The tech scene in Leeds is unreal! We went to the Leeds Digital Festival Christmas party and everyone was so welcoming.
"The point of going is to see how we can be involved, to give ourselves a platform outside of Sheffield to talk to new audiences about UX. They may know about it but might not have seen it actively working – so it's a perfect opportunity for us to share what we know."
Tech4Good
Using the skills, resources and expertise at Hive IT to 'do good' has always been a business priority and is something Ruby believes is instrumental in positioning the company in the market.
"My role is to identify gaps and create strategies to meet new clients and to maintain the good relationships we already have. Part of this is to identify where we place ourselves – as software developers but also the added value we bring; what are our core values and how do we demonstrate that in our day to day work?"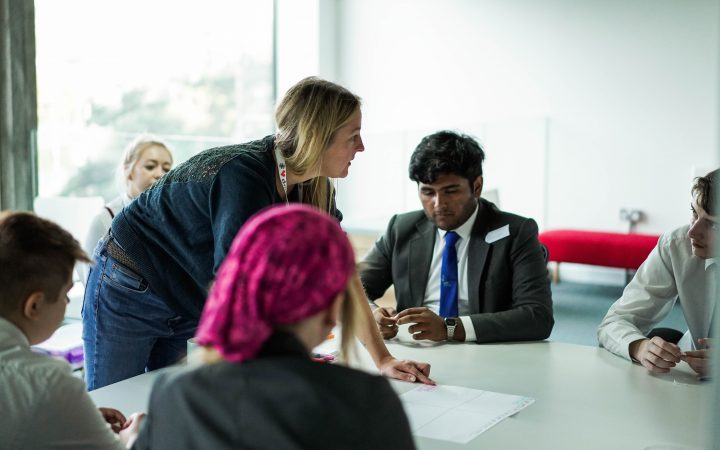 As well as committing to apprenticeships, internships and school-level work experience placements, Hive IT regularly takes on Tech4Good projects, creating new websites for local charities at a reduced rate.
Since teaming up with local mental health charity Sheffield Flourish to build its new website, Hive IT has continued to support new initiatives with the charity, building the online Sheffield Mental Health Guide and the Sheffield Suicide Support website. Projects like this deliver all-round benefits, as Ruby explains:
"Part of the benefit we see on those projects is the value the team experiences. When we review projects and look back at successes and challenges, people say 'I liked that because I felt like I was helping somebody'.
"How do you measure success? Is it website visits? Is it sales? For me, knowing that the suicide prevention website has directly helped someone, that's massive."
Hive IT recently hosted an art exhibition at its offices to celebrate Flourish's 10 year anniversary. This, says Ruby, came as a result of the strong relationship they have built with the charity. She explains,
"Flourish approached us to ask if we ever hosted events. We want to use our space for more than just business meetings, so to be able to open our doors in this way and welcome people in to celebrate mental health and show what provisions are in place for Sheffield was brilliant. And, it was credit to the relationship the team had built with Flourish that they felt they could ask us this."
Hive IT's Usability Labs are a great resource in Sheffield which are available for hire if you are looking to test a digital product or solution, or carry out user research. Plus, the team is a friendly bunch and always keen to hear what's new in the digital community! To get in touch call 0114 270 0669, email info@hiveit.co.uk or visit the website. You can also learn more about Hive IT's Usability Labs in this short film.