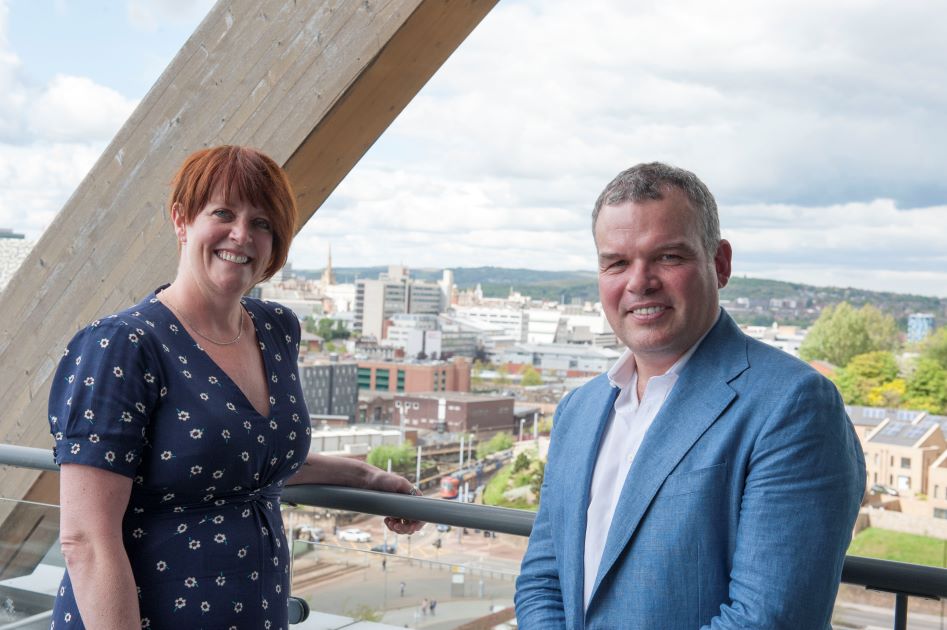 This week, David Richards, founder and CEO of WANdisco, launched two exciting initiatives in Sheffield. Both seek to equip young people across the city with the digital skills and support they need to thrive in the tech industries. In this guest blog for Sheffield Digital, David tells us a bit more about both projects.
It is a great time to be in tech. Demand for data scientists and data engineers has more than tripled over the last five years according to the Royal Society. This is creating thousands of new jobs that a decade ago simply would not have existed.
Some incredible career opportunities await those with the right kind of skills, but how do we make sure our education system is giving everyone an equal chance to succeed? It's not an easy problem to solve but we are trying to do our bit in levelling the playing field.
This week I will be at the launch of two initiatives that are very close to my heart in my home city of Sheffield. They seek to encourage and inspire young people to achieve their potential through targeted programmes and hands-on assistance.
First, our WANdisco Data Academy launches at The Sheffield College and welcomes the first intake of students for our year-long course. Highlights include specialist speakers, workplace visits, 45-day industry placements for two students selected on merit, special projects, masterclasses and references.
They will be exposed to all areas of our business including development operations, customer support, sales and marketing, finance and human resources. At the end of the course, each is guaranteed a job interview at WANdisco, a global leader in distributed computing and live data.
We are doing this because we want to equip young people in Sheffield with the skills and experience to succeed in the future work environment. The new recruits will have the chance to work on software that helps farmers plough fields, studios make movies and healthcare companies predict cancers.
Second, the data science syllabus devised by the David and Jane Richards Family Foundation is scaling up across more state schools. Our registered charity has partnered with Astrea Academy Trust to introduce new courses at four secondary schools in South Yorkshire.
We successfully piloted the syllabus last year at my alma mater Tapton School with the aim of transforming the way computing is taught in classrooms. It concentrates on data science to give young people the ability to understand and solve real-world challenges.
We provide schools with detailed educational materials, hardware such as Raspberry Pi microcomputers and environmental sensors, one-to-one teacher training and technical support. These tools will encourage young people to be creative, innovative and entrepreneurial.
Jane and I are thrilled that our foundation is expanding its work through this partnership with Astrea and other schools including King Edward VII and Tapton. Learning how to understand and apply data opens up a world of opportunities for young people and empowers them to succeed, whatever their background.
We have come into contact with many talented young people and inspirational teachers through our educational efforts. The future is in safe hands. It really is a great time to be in tech – especially in Sheffield.
David Richards is founder and chief executive of WANdisco and co-founder of the David and Jane Richards Family Foundation. He is photographed at the top of the page with Angela Foulkes, Chief Executive and Principal, The Sheffield College.
You can find out more about the Foundation's data science syllabus here.