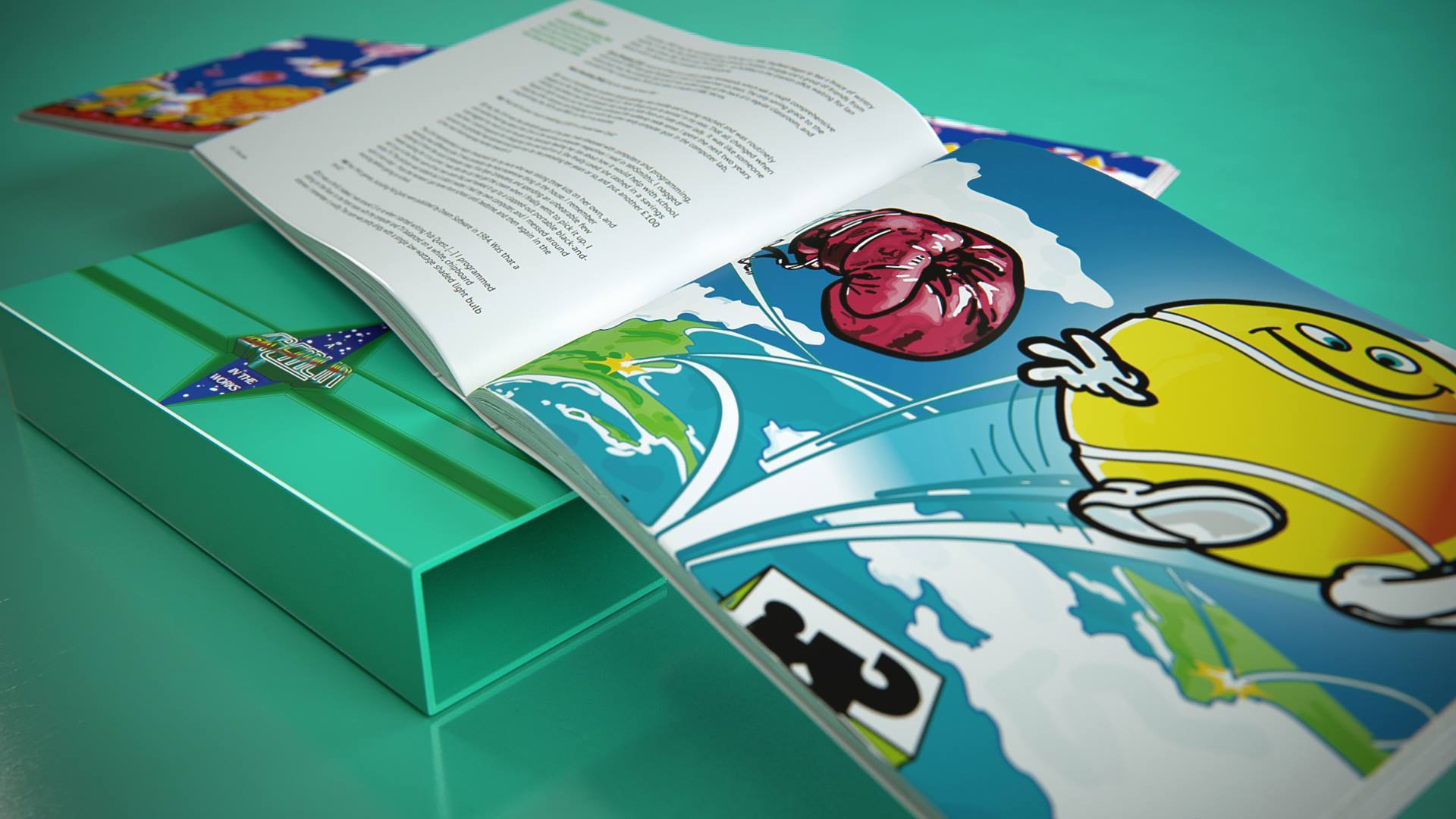 Gremlin started life in 1983 as a small computer game retail outlet, opened on Carver Street in Sheffield by entrepreneurs Kevin Norburn and Ian Stewart. Kevin and Ian had cut their retail teeth working for Laksys in the city and identified that interest in home computers was growing amongst young people, but that the availability of software and games software in particular wasn't meeting demand. Just Micro was opened to fulfil this need and was hugely successful, forming a natural meeting place for eager teenager computer enthusiasts, stuffing its cramped spaces to the gills every weekend.

Having sighted an opportunity to feed this need for software, it also became apparent to Kevin and Ian that there was room for improvement in the products the kids were clamouring over. All that was missing were the games themselves and the answer was right there in front of them. Amongst the teenagers who milled around the shop were some very bright youngsters – all they lacked was direction and management and Ian and Kevin had that in plenty.

Created by Tony Crowther and Peter Harrap, Gremlin Graphics' first games, Percy the Potty Pigeon and Wanted: Monty Mole, were launched in the summer of 1984. By the end of the 80s a host of iconic game characters such as Monty Mole, Jack The Nipper and Thing on a Spring were born; and a roll call of programmers (many of them Sheffielders), Colin Dooley, Shaun Hollingworth, Jason Perkins, Chris Kerry and others, laboured from a small office above the shop on Carver Street and produced a string of memorable games for every conceivable computer available at the time.

Gremlin grew from a small studio into one of the biggest developers and publishers of computer games in the world. From the womb of Gremlin came Krisalis Software and Tomb Raider creator Core Design. In the late 1990s it purchased DMA Design, the architect of Lemmings and the global sensation Grand Theft Auto and spawned further world-leading development talent that has shaped an industry.

For Gremlin the story ended in 1999 when it was acquired by French super-publisher Infogrames. For me, it started when I was part of that computer-obsessed teenage throng that would visit the shop every weekend. My pilgrimage was either to Micro Fun in Rotherham, or into the "big" city, Sheffield, to trail around every retailer of games back in the 80s. Seeing "Sheffield" as an address on big, bold, colourful game inlays and artwork in popular magazines really did have an effect on me as an aspiring teenager, and in 2011 as part of the Games Britannia Schools Videogame Festival I wanted to transfer that aspiration to the next generation of local children. The history of game making in Sheffield was a key part of the festival and, through Sheffield Hallam University, I was lucky enough to meet and work with Gremlin's founding father Ian Stewart. Over the coming three years of the festival, and with Ian's consent, school children from across the country reimaged several of Gremlin's iconic characters; from Monty Mole to Zool. In 2012 we hosted a mini-reunion, bringing together former Gremlins for the first time in many years.

Work started in earnest on the book in April of 2014, and after two years of research "A Gremlin in the Works" is complete and due for publication by Bitmap Books early in May. The book is filled with imagery, memorabilia and archive material such as old letters, business cards, staff photos and game design documents. It's the personal story of managers, programmers, artists, designers and journalists and an exhaustive and comprehensive chronicle of one of Britain's best-loved computer game developers, and a fascinating exploration of the meteoric gaming scene in the 80s and 90s.
A Gremlin in the Works is available for pre-order now – every pre-ordered book comes with a free Thing on a Spring enamel badge!