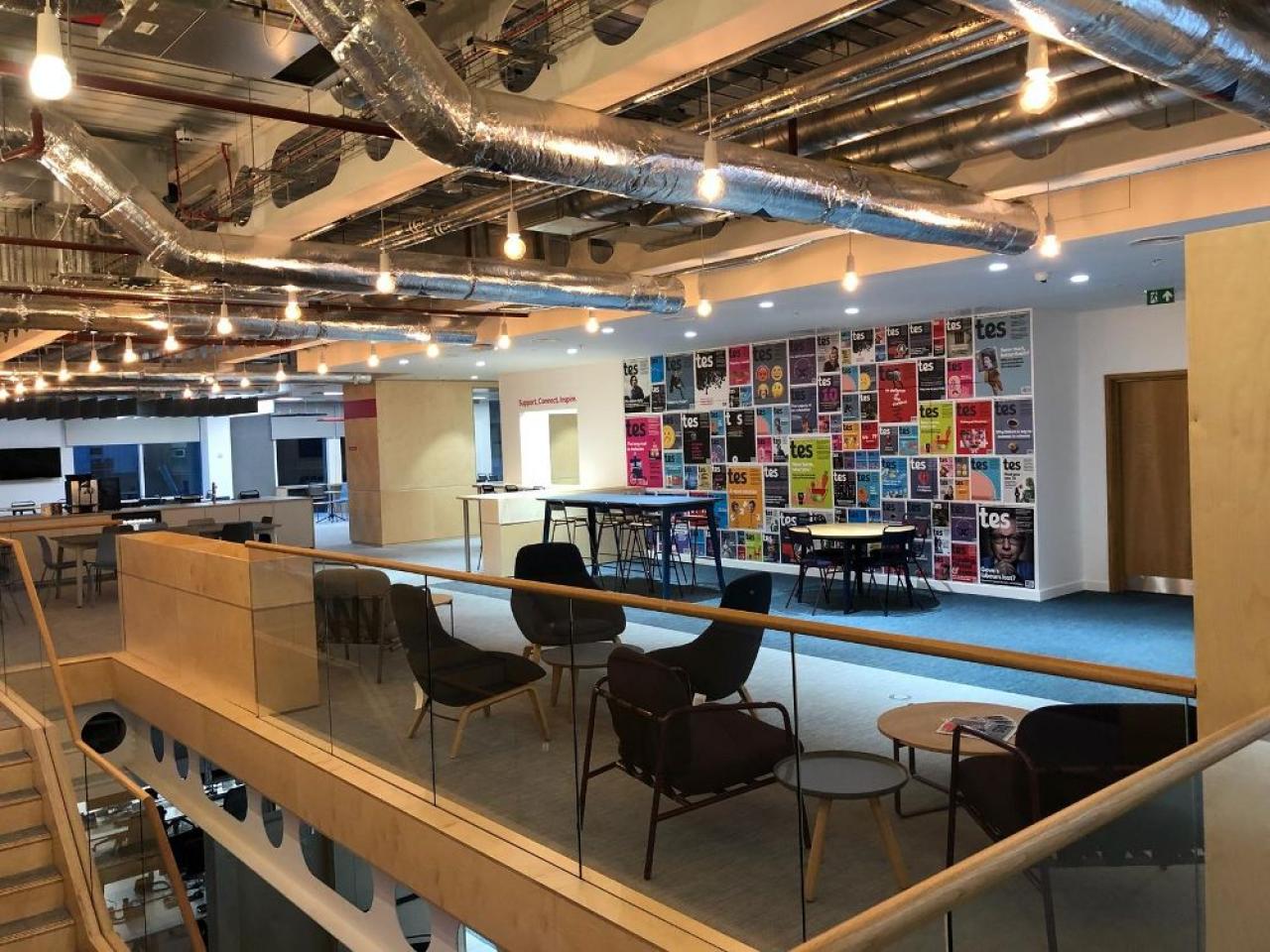 We are delighted to share that Tes, an international provider of software enabled education services, has this week announced the creation of a new engineering hub in Sheffield. The new hub is a really exciting and positive development and we can't wait to see who joins the team and the products they create. Here is the press release from Tes, featuring a comment from our very own Chris Dymond.
Tes, which opened its office in St Paul's Place in Sheffield city centre in 2018, already employs over 200 people in the city. This new engineering hub will employ a further 20 software engineers based in Sheffield.
Tes has been actively involved in many education and tech initiatives since arriving in the city, for example hosting the Hallam Festival of Education and being a major contributor to the "National Centre for EdTech Scoping Project" in partnership with fellow Sheffield residents Twinkl and the Sheffield City Region Combined Authority.
The new Tes engineering hub will develop products to support teachers and schools, including timetabling tools, classroom management software and a platform for teacher development.
Tes has over 100 years of expertise supporting schools and it is passionate about this ongoing commitment by aiming to 'enable great teaching worldwide and creating intelligent online products and services to make the greatest difference in education'.
One of the main reasons that engineers go to work for Tes is the opportunity to work on products that help ease teacher workloads, improve complicated, time-consuming admin jobs and ultimately free up teachers to do what they do best – teach!
"It's incredibly rewarding to know that something you're working on could have such an impact on a teacher or a pupil's day," said Anil Dave, Head of Product Development at Tes.
Neil Brooks, the Chief Technology Officer at Tes said, "The new Tes development hub in the heart of Sheffield will create jobs and support an already growing EdTech industry.
"This shows the commitment that we have to Sheffield. Software engineers based in Sheffield are crucial to our future growth alongside our dedicated engineering hub in London. We want the brightest and best to embark on an engineering career with Tes in this city."
Chris Dymond from Sheffield Digital said, "Sheffield has a rich history of EdTech research and development going right back to the days of multi-media and the creation of the first virtual learning environments, as well as an even longer tradition of innovation in teaching and learning.
"As a result, there's now a very substantial cluster of firms and practitioners, start-ups and agencies based here and we're absolutely delighted that Tes has chosen to enrich this ecosystem yet further by establishing a dedicated engineering centre in the heart of the city!"
Joe Hockney, Employer Partnerships Manager at Sheffield Hallam University added, "We enjoy working with Tes and they are already one of our key partners in the tech sector. The creation of the Tes Engineering Hub here in Sheffield is wonderful news for the local region. As Tes develop their pipeline of diverse local tech talent, we're excited about potential long-term career opportunities for our graduates and degree apprentices."
Find out more about Tes on the website and stay up to date with news on the new Engineering Hub on Twitter and LinkedIn.