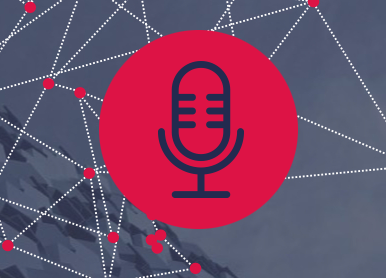 Download the mp3 file
Subscribe in iTunes
Subscribe to the RSS feed
In episode 71 of the Sheffield Digital Podcast we speak to Kathy Loizou, Co-founder and Director of The Children's Media Conference, and we're also joined by Alex Amsel, award-winning game developer and blockchain expert.
In the first part of the episode, Kathy fills us in on the history of The Children's Media Conference, how it's adapted during Covid-times and why digital folk should attend this year's event (tip: there's a discount for Sheffield Digital members too). Kathy also tells us about Playground at Site Gallery in Sheffield, which is taking place from 1 to 11 July in 2021.
In the second part of the episode, we speak to Alex about NFTs – what they are, why there's been a recent boom, his views on sustainability issues, and how to learn more about bitcoin. Chris also asks him what the heck happened with Cryptopunk NFTs.
Don't forget, you can always join the Sheffield Digital Slack community or email info@sheffield.digital to get in touch and share your thoughts.
Subscribe to the show
If you'd like to have new episodes of the show appear right in your podcast player, you can subscribe via our page on Apple Podcasts or search for us in your podcast app of choice!
Notes and links
Every episode comes with a list of links to all of the various people, companies and topics that we reference.
Did we miss something you're looking for? Just get in touch and let me know.
Join the conversation
We're really keen to get your feedback on the podcast. You can share your thoughts with us on Twitter or on the channel in the Sheffield Digital Slack community.
Thank you for the music
Thanks to Alex Mclean – aka Yaxu – for the show's intro music, licensed under CC BY-SA 3.0.