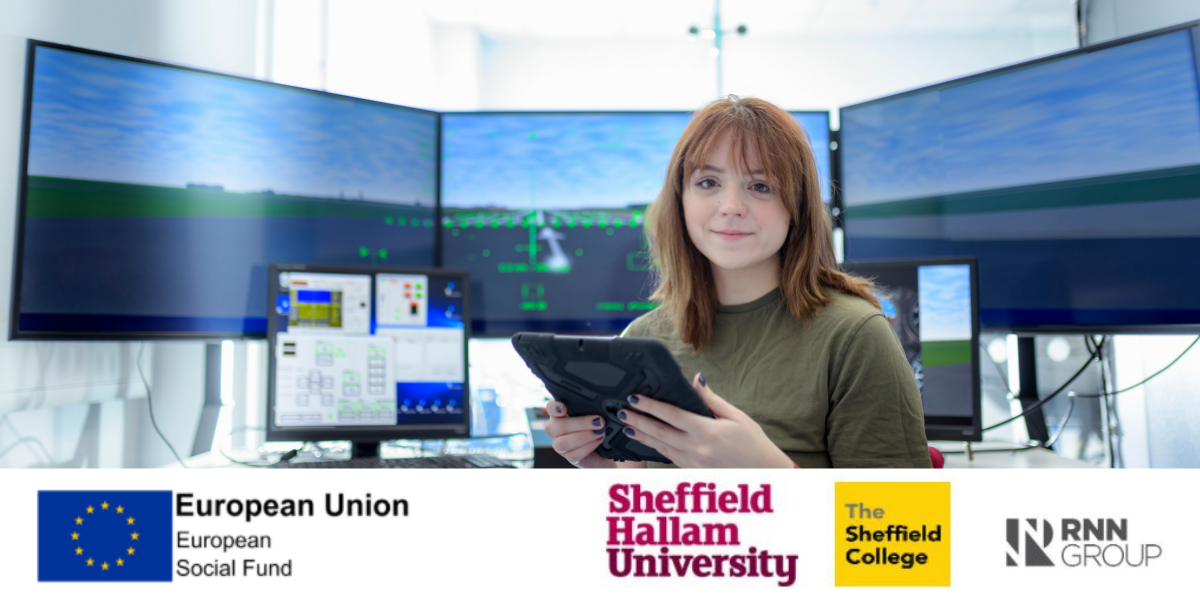 Sheffield Hallam University (SHU) has introduced sector specialists to its Higher Skills Higher Growth (HSHG) programme, to work on a one-to-one basis with SMEs who want to access the University's support services. The programme is mutually beneficial for students and companies; it provides hands-on industry experience for students, and offers businesses the chance to access talent and nurture them within their own business for future employment. Now, with two creative and digital specialists in the team, the HSHG programme is ready to work with more tech companies in the city region to help them flourish.
HSHG is delivered in partnership by Sheffield Hallam University, The Sheffield College and RNN Group, and is part-funded by the European Social Fund Programme 2014-2020. SMEs, start-ups and microbusinesses in Sheffield City Region can access a tailored business package to support their innovation and to help them develop new opportunities.
The programme offers a diagnostic service to identify business challenges and connect you with a university-wide network of academic and sector specialists, training opportunities, work-ready students and world-class facilities.
The programme also supports the development of skills and experience of students and graduates across the three institutions, through project work, placements and internships with regional businesses.
With so many options available to businesses, the University has introduced a new Employer Partnerships Team, who have specific experience within particular sectors. Gemma Thomason and Rebecca Cruz are focusing on the creative and digital industries and want to make the process of accessing skills and talent at SHU as straightforward as possible.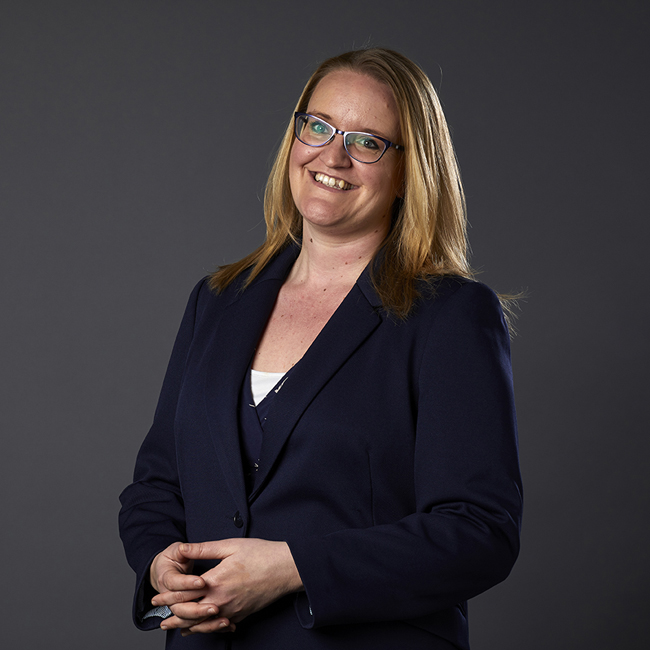 We spoke to Gemma to find out more about the programme and her role. She told us:
"We know that we are a very large organisation with many great things to offer, but many businesses don't know where to start when accessing any of it. Our service is about giving SMEs a direct point of contact to help navigate the university as a resource.
"We understand that every SME is unique, so finding the best ways that we can support you and add real value to a business is key. Rebecca and I work with creative and tech SMEs on a one-to-one basis, to understand their needs first and foremost, and act as a diagnostic service to work out what options may be best suited to support growth."
Finding the right resource for your business
SHU wants to provide all students with industry experience during their degrees, to prepare them for the world of work and to ensure their skills are suited to the needs of business.
This could be through a placement where a student joins you in your workplace for a set amount of time, or on an applied project, through which a group of students will work with you on a specific piece of work.
Both are a great way to add extra resource to your team and to bring in new perspectives, experience and ideas. Gemma adds,
"We can offer businesses a short work placement for 120 hours, or for a specific piece of project work. A shorter option like this may suit a business who needs some short-term extra resource to work on a big project, or if you want to pursue a new idea with some fresh insight and ideas from a student."
There are some great examples in Sheffield's tech sector, demonstrating the value that SHU students can bring to business. 3Squared has taken on 61 placement students since 2002, the majority of whom have gone on to work on the company's graduate scheme. You can read more about this here.
Working with The Sheffield College and the RNN Group, SHU offers degree level apprenticeships which are a good way to plug skills gaps in a workforce. Hydra Creative worked with SHU to recruit an apprentice on the Digital Technology Solutions Professional (Software Engineer) programme, which enabled them to develop their new employee "from scratch". You can find out more about their experience here.
Gemma and Rebecca are looking for SMEs who would like to access the University's wealth of talent and resources to help their business grow. If you are interested, or would just like some information about the options available, contact Gemma on business@shu.ac.uk or by calling 0114 225 5000.
You can find out more about HSHG here.