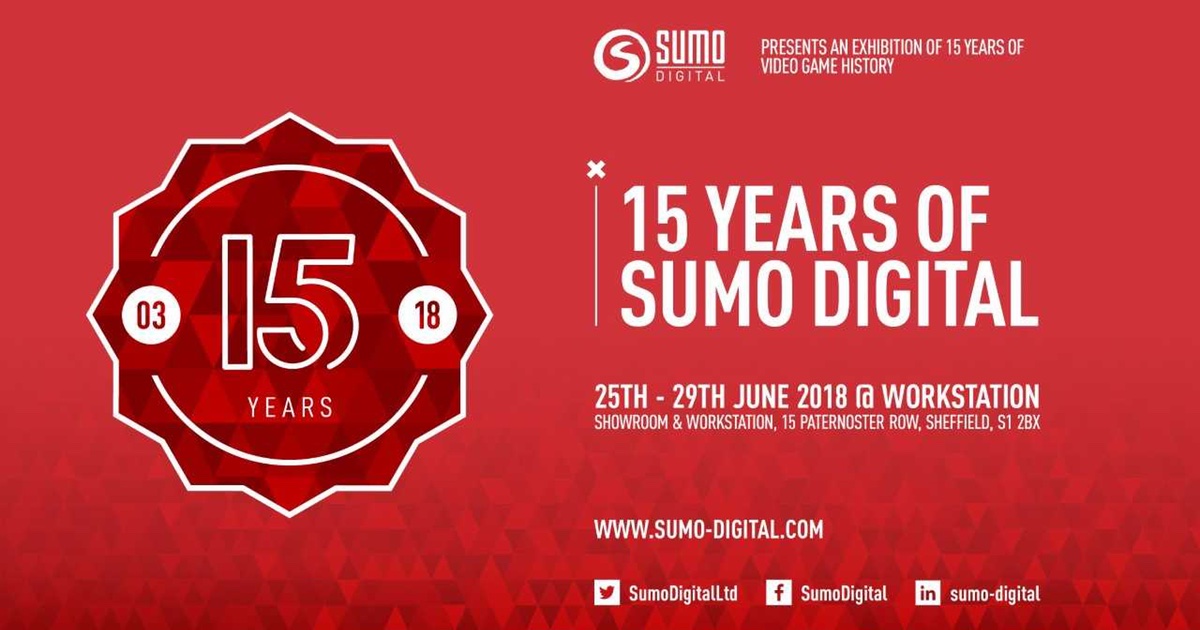 Sumo Digital are one of Sheffield's best digital success stories and they are celebrating their 15th year with a unique art exhibition. Hosted at The Workstation from 25–29 June, Sumo will be showcasing 12 pieces from from their back catalogue that represent the company's journey so far.
A Sumo-sized celebration
If you don't already know, Sumo Digital is a world-class, award-winning game development studio founded in Sheffield and that now has studios in Nottingham, Newcastle and Pune, India. Established in 2003, Sumo has grown from 15 people to over 480 across its four studios. They are a fully paid-up member of Sheffield Digital too.
15 years as one of the UK's leading games studios demonstrates a level of sustained success. The exhibition at The Workstation is just one of a series of events planned for the summer and – even better – it's free and open to the public. We reckon it's going to be quite the treat for us Sheffield folk, who can stop by any time and enjoy a little gaming history.
Of the 12 pieces on show, you can expect to see work inspired by Sumo titles including Sonic, LittleBigPlanet 3, Snake Pass and Crackdown 3. This is a unique chance to see how the studio has progressed throughout their history, culminating in developing their own concepts and characters – their own intellectual property – on last year's launch of Snake Pass.
Find out more
You can head to Sumo Digital's website to learn more about the company and what they do. For more information about the exhibition and to register your interest, visit its event page on Facebook.