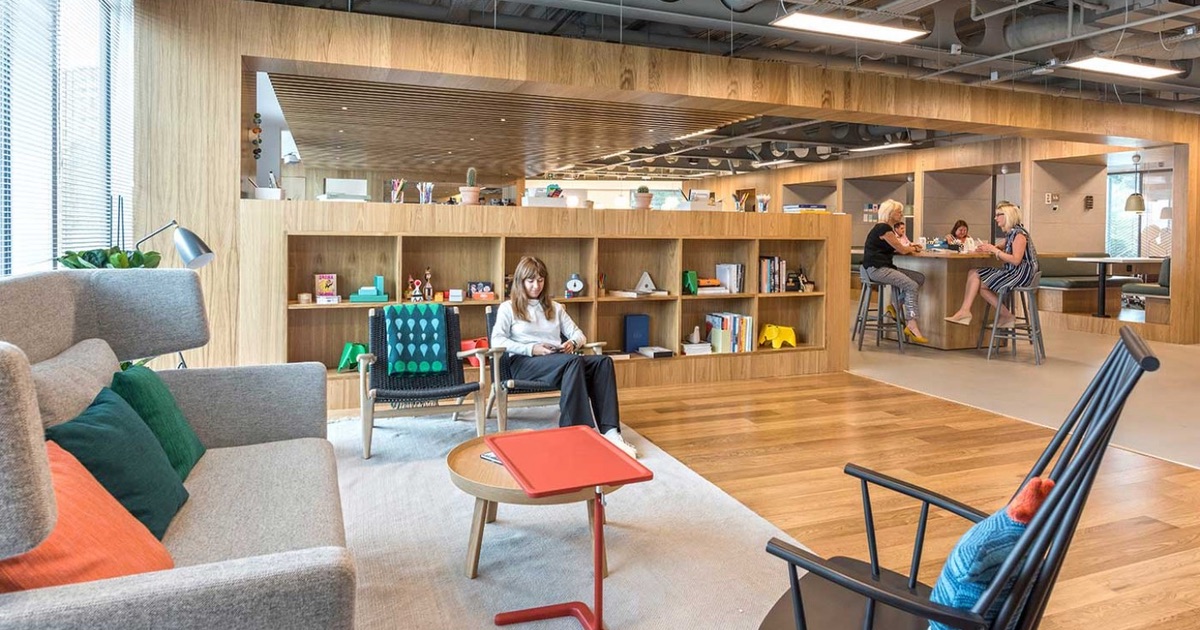 With the workspace scene in Sheffield finally starting to catch up with the offer in other cities, we're delighted to welcome Spaces at Acero as our newest regional partner.
Originating in Amsterdam, Spaces aims to offer workspace that covers the spectrum from flexible co-working and meeting space to grow-on office space. Located on the ground floor of Acero (the newest building on the Sheffield Digital Campus), the main area is bright and beautifully furnished, with sofas, communal work tables, phone booths, meeting areas, private meeting rooms and dedicated desk space. There is also a cafe area and a staffed reception desk, plus access to the grow-on offices.
Spaces is also all about community. Heidi Powell-Biney, Community Associate, explains:
"I've come to Sheffield from Spaces in Amsterdam. One of the key things that made Spaces successful there was the links that we had with the local tech community. We were always looking for opportunities to create events that would bring the community together and share the work that they were doing with other local businesses. This included a partnership with TEDx Amsterdam and a series of Tech Talks. I'm looking forward to working with Sheffield Digital to create similar opportunities here."
Heidi is also keen to host meetups at Spaces. In light of National Coding Week, Spaces Acero is now the new home to CodeUp; an interactive workshop to teach newbies to the coding scene, and we recently held our third Meta Meetup there as well. We are also already working with Heidi to develop a series of quarterly themed events that will feature local speakers and people from other cities. Let us know if there's a theme you'd be particularly interested in, or a speaker you'd like to hear from.
And finally, to cement the partnership, Spaces will provide a 15% discount on co-working, memberships and offices if you say you've been referred via Sheffield Digital. For more information, contact Heidi by emailing heidi.powellbiney@spacesworks.com or drop by Spaces for a chat.