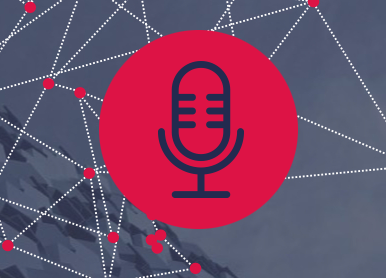 Download the mp3 file
Subscribe in iTunes
Subscribe to the RSS feed
In episode 22 of the Sheffield Digital Podcast, Mel and Chris interview Richard Motley, former head of the Cultural Industries Quarter Agency and now director of Integreat Plus, a not-for-profit social enterprise consultancy.
Richard has been involved in place-making for the creative and cultural industry for a long time. He provides a fascinating insight into the history of the CIQ Agency and then how that has since morphed into Integreat Plus, a place-making, economic inclusion and social enterprise agency.
We also learn about Richard's involvement in leading many initiatives over the years, including Sheffield Community Networks, the Digital Media Exchange, and more recently the Sheffield Social Enterprise Exchange.
In part two of the show, Mel and Chris take you through all the usual gubbins, including the latest news and events in Sheffield's digital sector. That covers our recent partnership with Spaces, Channel 4 heading to Leeds, Startup Weekend, Y Accelerator and KPMG's tech businesses competition.
So what on earth are you waiting for? Find some quiet time and get stuck in. Plus don't forget to subscribe in your podcast app of choice!
Notes and links
Every episode comes with a list of links to all of the various people, companies and topics that we reference. Here is that list for episode 22.
Did I miss something you're looking for? Just get in touch and let me know.
Join the conversation
We're really keen to get your feedback on the podcast. You can share your thoughts with us on Twitter or on the channel in the Sheffield Digital Slack community.
Thank you for the music
Thanks again to Alex Mclean – aka Yaxu – for the show's intro music, licensed under CC BY-SA 3.0.