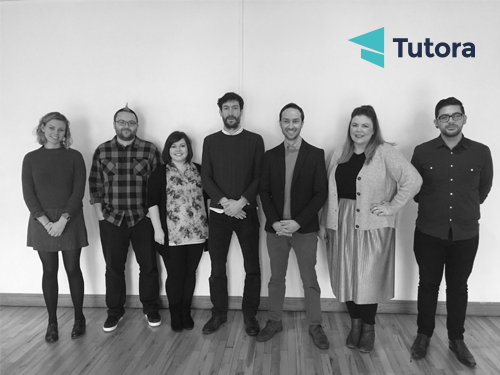 Unrelenting in their explosive growth throughout the UK, EdTech startup Tutora are gearing up to launch a second round of crowdfunding to continue their expansion into the £6bn UK private tuition industry.
Founded by Scott Woodley, a former teacher fed-up with the difficulty parents faced trying to find a tutor for their children, Tutora helps parents and families find the very best tutors local to them. Tutors provide at-home lessons in any subject and for any age group.
Until now, finding a tutor has remained a difficult process, generally due to a widespread reliance on word-of-mouth or out-dated listings sites and a lack of student reviews. To solve this, the business uses technology to bring a new layer of trust and transparency to the tutoring industry.
Mark Hughes, a former Technology Analyst and the company's other Co-Founder, saw that tech could create better matches so students can make even more progress. The team personally vet every tutor before they join the site but they don't stop there. Because every lesson is booked on the Tutora platform, their 'best match' algorithm can find the choicest tutors, pulling them to the top of the search results, whilst removing those who other students, and the data, show not to be offering a truly great service.
Last April, Tutora raised £150k in just four days via Crowdcube, allowing the business to begin creating new jobs and scaling rapidly. Since then, they've achieved 700% monthly revenue growth and are now the third largest tuition company in the UK. Tutora boast over 6,000 active tutors, delivering thousands of lessons each week, and cover every major town and city across the United Kingdom.
Operating out of Sheffield, the team are proud to be just one of the city's blossoming tech businesses. They point to others like IN-PART, Airstoc and The Floow as being inspirational in the growth they've each achieved, as well as recognising the help they've received from the wider community.
Scott said, 'whilst the city is still known for it's industrial past, I think its future will be premised on it's technological expertise, and with so many great companies already developing, as well as the wonderful universities, there's no reason why we can't be a leader on this front.'
The company are now returning to Crowdcube and seek to raise a new round of £350k at a £4.2m pre-money valuation. They're excited about the future of the company and how much further they can grow as a business.
Tutora will be launching their Crowdcube campaign next week on Tuesday 31st January.