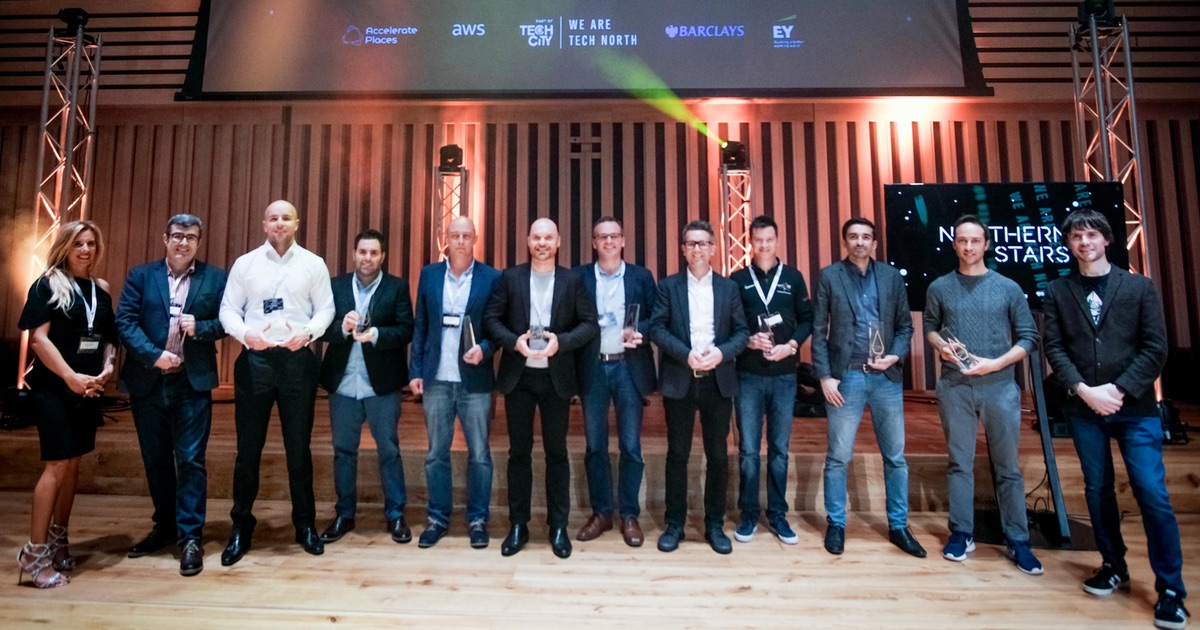 In November, Sheffield companies Tutorful (formerly Tutora) and Sport:80 were announced winners of Tech North Northern Stars 2017. They pitched in front of hundreds of people and against 18 other companies in a competition that aims to find the 'best tech startups in the region'. Well done to both companies – it's a fantastic achievement.
About Northern Stars
This year's Northern Stars competition kicked off way back in July with an official launch in Manchester. Three regional pitch sessions followed in September and October before 20 companies were shortlisted for the grand final in November. Those 20 pitched again and just 10 were picked as winners.
One of the benefits of being a Northern Stars winner is the chance to attend and pitch at TechCrunch Disrupt in Berlin. The teams from Sport:80 and Tutorful did just that at the beginning of December, showing their stuff to investors, journalists and members of the global tech community.
Tech North were there too to spread the word about digital tech innovation in the North of England. We're really pleased to have two great Sheffield companies there to represent the city's digital sector and what we're all about.
Tutorful's winning pitch
Tutorful have gone from strength to strength over the last couple of years. After going through two successful rounds of fundraising, last year they were named in the Startups 100 List for new UK businesses. The company's platform connects tutors with students who want to improve their skills and knowledge across a wide range of topics.
Watch Tutorful's Scott Woodley give the company's winning pitch.
You can find out more by visiting the Tutorful website and you can watch Scott talking about the company on the Tech North YouTube channel.
Sport:80's winning pitch
Based in Neepsend, Sport:80 have created a cloud-based platform that allows sports organisations to '…simplify the way they work and deliver online services to members'. It's a single place for them to manage all of their operations, from member management to communications.
Watch Sport:80's Jonny Turner deliver the company's winning pitch.
Watch Jonny talk about the company for the Tech North YouTube channel and visit the Sport:80 website for more information.
Share your success
It's always great to hear about Sheffield success stories and we're very happy to publish them here on the Sheffield Digital site, whenever possible. If you've got something you'd like us to share, just email iain@sheffield.digital and let us know.