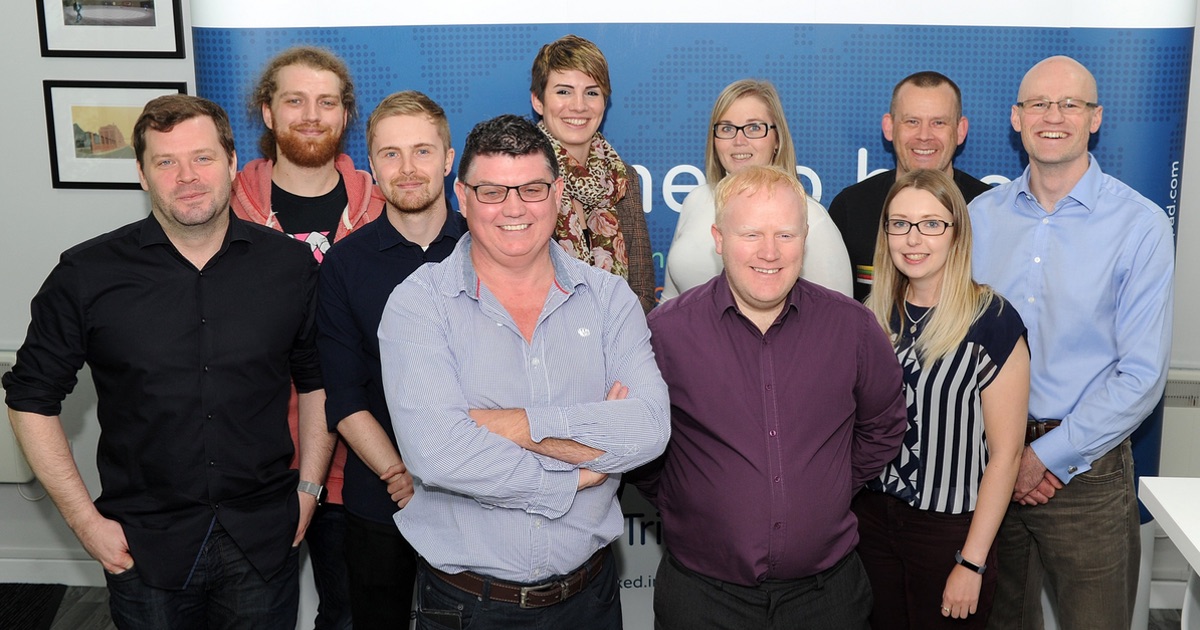 TribePad is one of Sheffield's best kept secrets and a real success story for the city. The company was founded in 2008 by Dean Sadler, who was part of the core team that set up Plusnet. After selling Plusnet to BT Group in 2007, he was looking for a new challenge and decided to shake up the recruitment industry.
From kitchen table to record turnover
One of the issues Dean faced at Plusnet was finding talented people to fill technical roles in what was a rapidly growing company. This is the problem he looked to solve when he founded TribePad. Wanting to apply his interest in machine learning and artificial intelligence, Dean saw an opportunity.
For the first four years, he and a small team worked from his kitchen table, initially focusing on video interviewing and social hiring. It was when they pivoted and developed the TribePad Applicant Tracking System (ATS) that things really started to take off for the company.
You can watch Dean talk about TribePAd's origins in this video from Tech North's Northern Tech 100.
Scaling the platform
Originally, the ATS was built for G4S, who wanted help to simplify their complex international system deployment. At that point, Operations Director, Dan Kirkland, came on board and began working directly with recruiters and candidates to design the recruitment journey and scale the fledgling platform.
This new, centralised ATS saved G4S more than £1 million in recruitment fees and the future for TribePad became clear. The company now employs 28 staff in its Sheffield offices and is set to hit a record turnover of £1.75 million. That's a fantastic increase of 29 per cent on the previous year.
Award-winning software
TribePad ATS is a recruitment platform that simplifies the entire process of finding and recruiting new employees. That includes creating vacancies, attracting talent and choosing the right candidate. It also comes with detailed, built-in analytics that helps recruitment staff understand and act on their data.
Some of the world's largest organisations use TribePad ATS to manage their entire recruitment process, including the BBC, Tesco, Pizza Hut and KFC. It is used in more than 120 countries, supports 11 languages and processes more than 9 million job applications every year.
The company has previously won the Clearwater International Cloudex Award in the 'One to Watch' category, as well as the Digital Entrepreneur Award for 'Innovation'. TribePad also recently gained Made in Sheffield accreditation, which recognises their commitment to the city.
Plans for the future
We asked Dean about plans for 2018, which provides an important milestone for TribePad. Here's what he said.
"Next year marks our tenth year. It's unbelievable to remember how it all started with just four developers in a living room. We saw huge developments in 2017 and this year is looking to take us even further.
"Last year, we hired a Commercial Director who is delivering rapid growth for the company by focusing primarily on sales and marketing. We also enjoy continued success with referrals from happy customers."
Along with continuing to develop TribePad ATS, the company has launched other recruitment software products, including video interview tools and white-label job boards. It looks like there is plenty more in store from the TribePad team and they are currently hiring. We look forward to following their journey.
Share your story
TribePad is a company member of Sheffield Digital. We're going to be featuring more or our marvellous members over the coming months. You can find out learn how to become a member too or if you have a specific success story to tell, just email iain@sheffield.digital to get in touch.