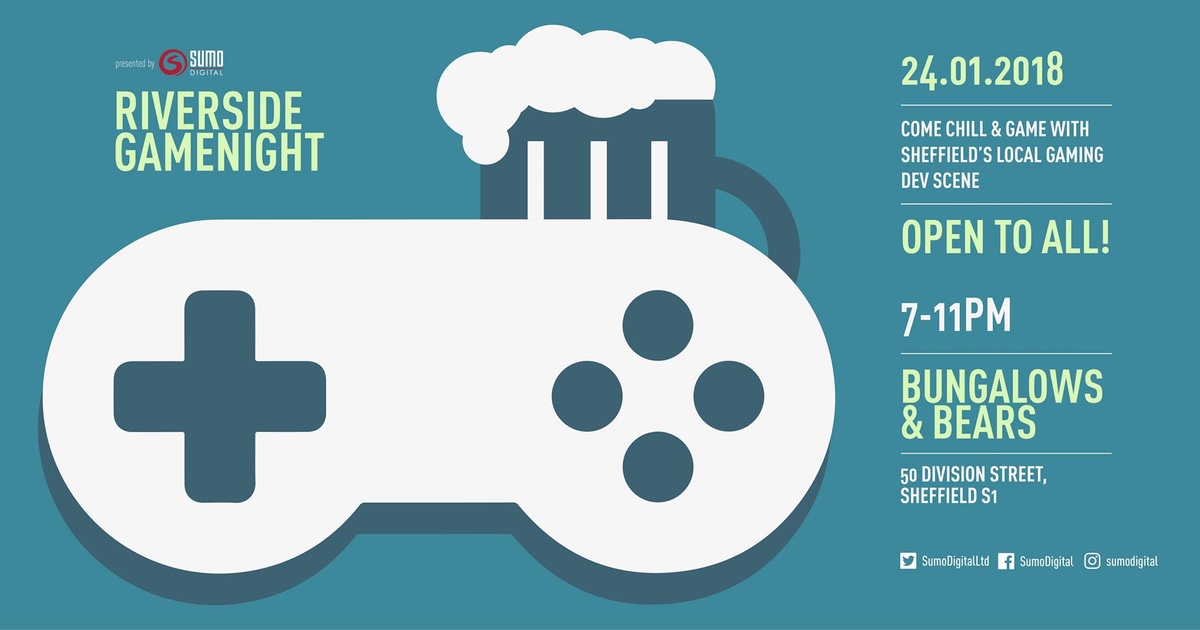 After the success of the first Riverside Game Night back in October, the folks at Sumo Digital are organising round 2.0. It's all back to Bungalows and Bears on Wednesday 24th January 2018, when South Yorkshire's gamers, game developers, publishers and students will come together again to play games and talk shop.
Showcase your game
Riverside Game Night is a great opportunity to hang out and play video games with other people in the local gaming community. It's an informal, laid-back affair and with free entry, you can't go far wrong.
If you have your own game that you want to showcase, the organisers are once again on the lookout for willing developers. There is no pressure to formally present your work – just the chance to talk about them in a relaxed, supportive environment.
Find out more
You can register your interest in January's Riverside Game Night on its Facebook event page. When the first event launched, we ran a short interview with Rebecca Sweetmore, Sumo's marketing manager, who explained why they decided to start the meetup.