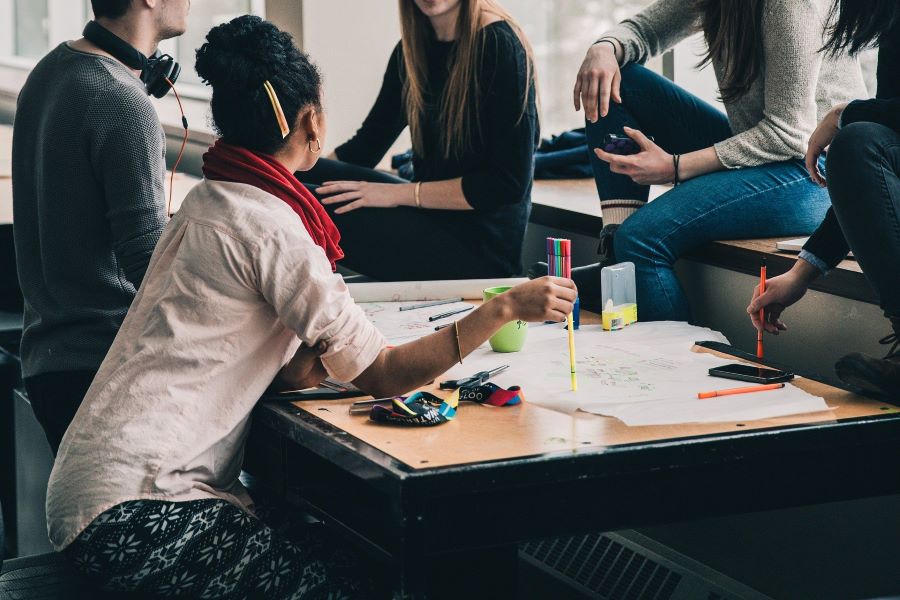 Sheffield Digital has joined the Chamber of Commerce, Sheffield City Council, Sheffield Hallam University and other partners across the city to help smaller businesses offer a funded six-month work placement through the government's 'Kickstart' scheme. The placements are aimed at 16 to 24 year olds who are on Universal Credit and at risk of long-term unemployment. This is a chance to help young people harshly affected by the COVID-19 pandemic, and a brilliant opportunity to diversify our sector by encouraging young people – with different and exciting perspectives – to consider a career in tech. Can you offer a placement?
What is the Kickstart scheme?
The government recently announced the £2bn Kickstart scheme that is designed to create hundreds of thousands of six-month work placements for young people who are on Universal Credit and are considered at risk of long-term unemployment. The government will pay the national minimum wage for up to 25 hours per week and employers are encouraged to 'top up' this salary where possible.
Large companies who plan to create more than 30 work placements can access the funding directly but smaller companies with fewer positions need to use an intermediary organisation to make a funding application.
Making it work for Sheffield SMEs
Sheffield Digital, the Chamber of Commerce and other organisations in Sheffield are working in partnership with the Council to give small businesses a single gateway to access this funding.
We know that many of our members aren't in a position to take on anywhere near 30 placements but we hope that by applying via the Chamber, you can offer a six-month placement.
This isn't just a good thing for the young person, who will build up skills for the future and be exposed to the tech industries perhaps for the first time. This is also a really good way for our sector to bring on board young people from different backgrounds, who we might not have reached before.
Mel Kanarek, a Director here at Sheffield Digital, said:
"The vast majority of digital employers in Sheffield are small organisations, but they offer big opportunities. By teaming up with other business organisations and the Council to make it simple for companies to get involved in Kickstart, we hope to help young people and encourage a new wave of talent into our exciting industry."
Even if you don't have an obvious part-time role to fill right now, could you create one for six-months to give a young person in our region a step-up?
How to get involved
The partnership has worked quickly to make it easy for small businesses to apply for the funding. Louisa Harrison Walker, Interim Executive Director at Sheffield Chamber of Commerce, explains:
"To keep things simple, small businesses can register their interest in the Kickstart programme by contacting Sheffield Chamber. This is for any small business, regardless of whether they are a member of the Chamber or another organisation. The Council and business groups are moving really quickly to setup the intermediary service so we can immediately begin to help businesses access the funding they need to create these jobs and to help young people get into high quality work placements."
If you have questions about the Kickstart scheme, please email: kickstart@lifelonglearningandskills.org and to register your interest please fill in this form.