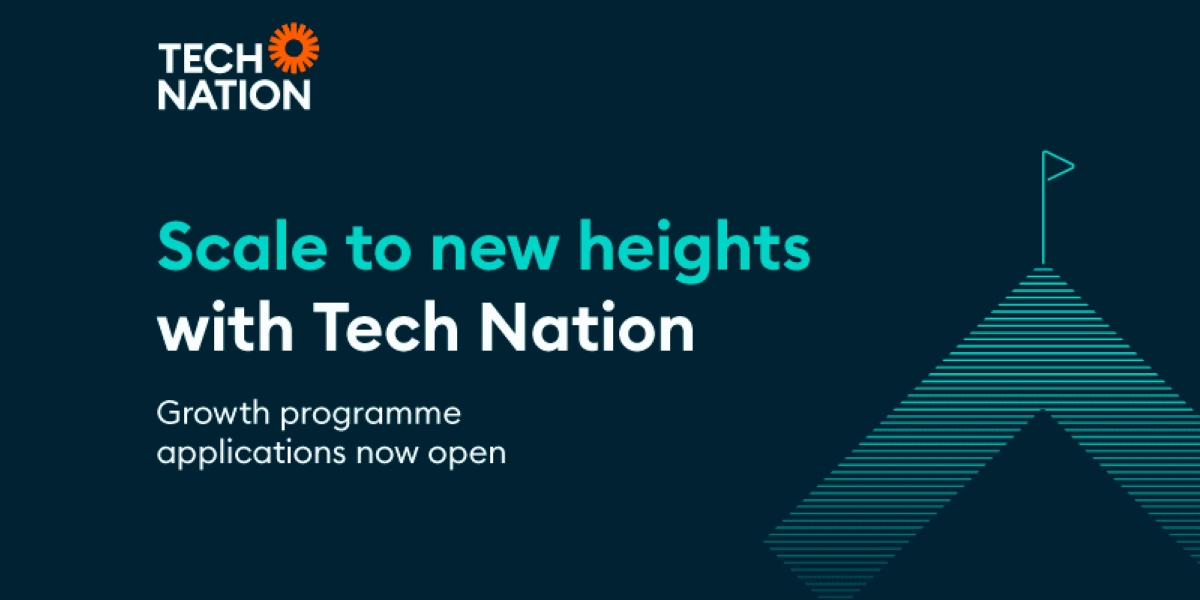 Tech Nation has opened applications for three of its well-established growth programmes: Rising Stars, Upscale and Future Fifty. The programmes cater for tech businesses at different stages, from early-stage companies looking to get things off the ground, through to rapidly growing businesses with global ambitions. Read on for more details from Tech Nation on each and how to apply.
On 15 September, Tech Nation opened applications for its three flagship growth programmes which offer stage-specific support for companies that are looking to scale. Described by Tech Nation as catering to: " venture-backed and bootstrapped scaling startups and scaleups at Seed, Series A and Series B+ stages or equivalent", the programmes offer bespoke support and valuable networking and peer-to-peer learning.
Rising Stars 3.0
Rising Stars is a pitch competition for early-stage, innovative tech companies from across the UK. Now in its third year, the competition is expanding – with five semi-finalist places available in each region – and (due to the global pandemic) going 100% virtual.
From the total of 55 semi-finalists, 20 finalists will make their final pitch to become one of 10 Rising Stars winners. The winners' prize package includes facilitated introductions to investors, speaking opportunities and national press coverage. Applications close on 20 October 2020 and criteria is as follows:
Seed to pre-Series A funding stage OR If revenue focused, generating annual revenues below £1m
A digital tech business with a product or service to sell (no agencies or consultancies, sorry)
At least one active client or pilot
Able to demonstrate market traction
Company incorporated between 1-3 years
UK HQ
Upscale 6.0
Upscale is a growth programme for mid-stage tech companies, helping to accelerate their growth and unlock key scaling challenges with support from coaches and experts. Like all its growth programmes, Tech Nation doesn't take any equity stake in businesses that join and it is free to apply. Upscale 6.0 offers opportunities to network with peers, alongside the prestige of becoming part of the Tech Nation Alumni.
Applications close on 27 October 2020 and criteria is as follows:
VC backed, having raised Series A round OR revenue focused and generating £1.5m – £5m
Headquartered in the UK
Typical Upscale companies are looking to significantly increase team size, thinking about expanding its customer base or market share, and/or aspirational for substantial national or international growth
Future Fifty
Future Fifty is a late-stage growth programme, designed to support founders and leadership teams by providing tailor made guidance from those who have been there and done it. Participants are linked up with experienced entrepreneurs and founders, and companies attend in-depth masterclass sessions delivered by expert coaches. Successful companies will join the ranks of household names such as Monzo, Bulb, Deliveroo, and Zoopla, all Future Fifty alumni.
Applications close on 16 November 2020 and criteria is as follows:
Series B+ funding stage OR If revenue focused, generating annual revenues over £5m
Achieving 50% year-on-year growth
HQ'd in UK
You can find out more about all three programmes here and if you aren't sure which growth programme your company fits into, you can try Tech Nation's selector tool.
Good luck with your applications and please let us know how you get on!