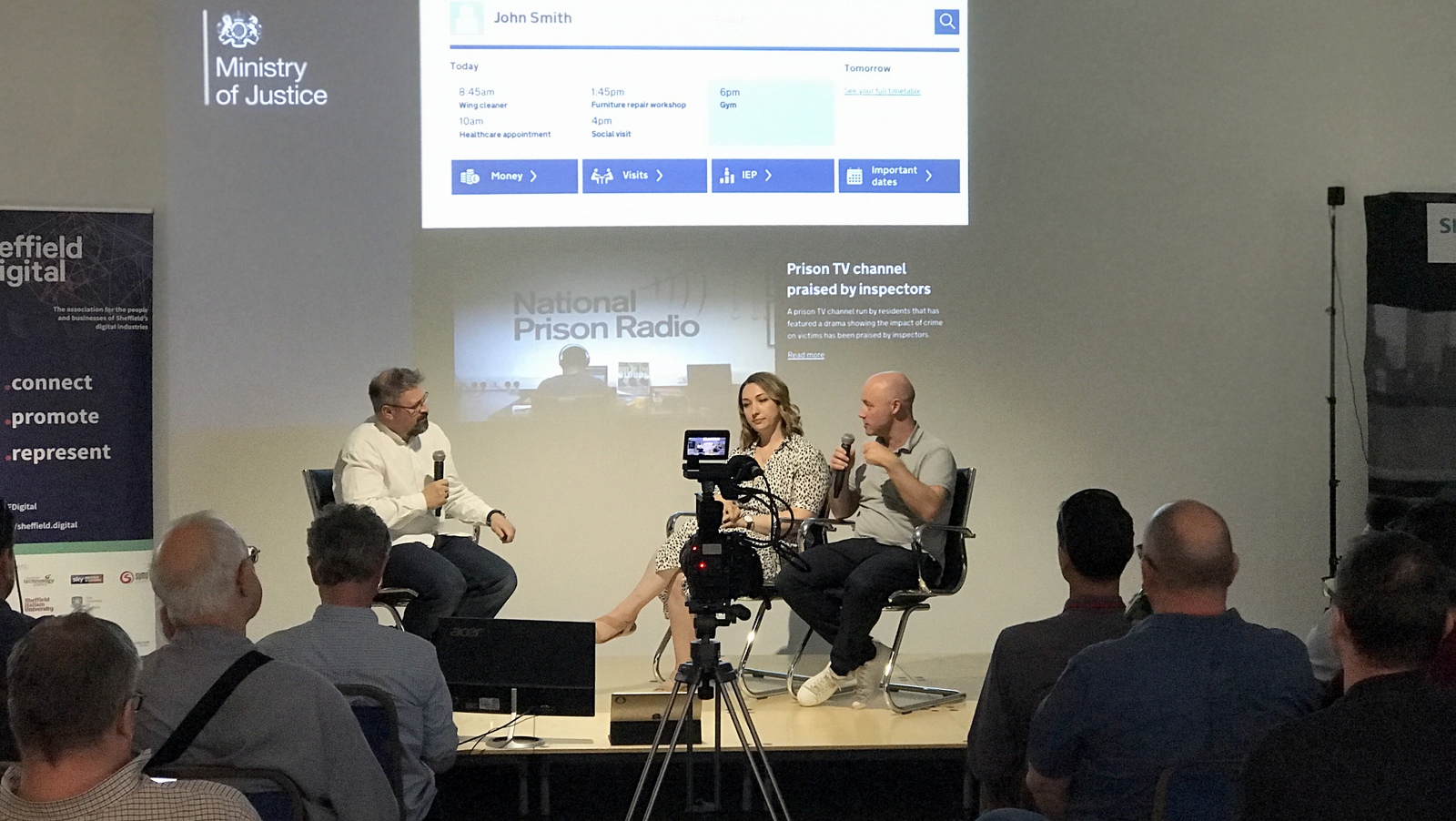 The Sheffield Digital Summer Showcase was held on Thursday 27th June 2019 at The Workstation, with talks showcasing five excellent digital projects recently developed here in the city.
The purpose of the Showcase events is to shine a light on the things that are produced in Sheffield's digital tech industry across the whole range of markets and application areas. Together we celebrate the people and teams who are doing great work and we educate people about what our tech industry is all about, both Sheffielders themselves and the outside world as well.
Once again it was great to welcome so many people to the event – turnout was upwards of 60 people not including our guests -and thanks also to The Workstation for hosting us in the Creative Lounge and providing all the food and drink. We have capacity for a few more people, and it would be great to see more young people there at future events as it provides an excellent opportunity for students to discover the digital products, services and experiences that are created here in Sheffield, and meet the people behind them, so do please spread the word.
It was also exciting to see that The Sheffield Star featured the event on the cover and opening two-page spread in the monthly Business Supplement. Big thanks to David Walsh, the business editor at the Star, who called the event "truly inspirational".
The success of the events is entirely down to the guests, the tremendous work they do and their willingness to come and talk to us about it, for which we are hugely grateful. Please do get in touch if you would like to present your digital project, product, service or experience at a future showcase event, meanwhile enjoy the Summer Showcase talks:
Kisha Bradley, Founder of Bright Box Makerspace
Kisha talks to us about how they are creating learning opportunities for people to explore problem solving through playful activities in tech, engineering and arts.
Jamie Hinton, CEO, and Andy Gunn, Head of Build, at Razor
Jamie and Andy introduce Market of Mums and explain how they built one of the fastest-growing online marketplaces in the country, sharing how it was made and who was involved.
Gemma Barnes, Service Designer, and Nigel Jones, Content Designer, from HMPPS Digital Studio
Gemma and Nigel talk about their efforts to build a media and information platform for prisoners, how they received feedback, and the impact that the work is making.
Ed Hardie, Tech Director, and Richard Groves, Project Manager, at Impelling Solutions
Ed and Richard present their brand new Studysafe internet filtering product for primary schools, explaining how it safely empowers teachers to manage internet access, and talking about their experience starting an EdTech company in the Sheffield city region.
David Forrester, Founder of Lightworks at Siemens PLM
David talks about how their product 'Slipstream' can automatically process 3D data ready for stunning VR design review experiences.
The Summer Showcase was a great success, and we received excellent feedback from many of the participants. The event was once again held in association with The Platform – the creative and digital industry business networking series produced by Showroom/Workstation, Sheffield Technology Parks and Business Sheffield.
Until next time…
We're already looking forward to the next one which will be on Thursday 26th September – we'll announce the guests over the coming weeks, but meanwhile make sure you subscribe to our newsletter so you don't miss it!