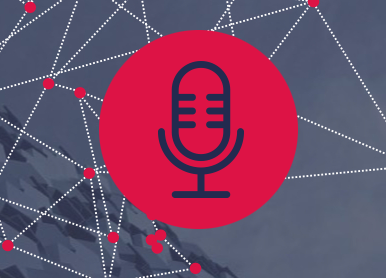 Download the mp3 file
Subscribe in iTunes
Subscribe to the RSS feed
In the first half of episode 72 we discuss product development and scalability, working remotely and hiring during national lockdowns, Sheffield as a tech business location, how to encourage people to enter careers in tech, and diversity in the industry.
And here are our guests:
Julian Cole,

Lead Developer,

and Andrew Whiteley, Director, from Airship.

Laurie Nicholas, Principal UX Developer, and Ashley Tate, Co-Founder, from Mina.
It was so nice to hear about these exciting startup journeys, how the companies have adapted since COVID-19, and future plans.
In the second half of episode 72, Mel and Chris share some of their usual updates from the city's digital sector, including:
Sheffield Digital is still going strong and keeping people connected

Keep up to date by subscribing to the newsletter

New workspaces opening in the city and planning approved

Growth at Nimble Approach

Fountain Precinct becoming a 'tech hub'

Joi Polloi's project collaboration with Field for Wentworth Woodhouse in Barnsley

Endpoint Esports looking for a flexible workspace and a studio space

Big announcement at Sumo Digital

Sheffield Digital mentoring scheme

Interviews with people who work in the digital sector on our YouTube channel

UTC Sheffield Multi-Academy Trust

Sheffield Hallam University programmes delivering business support for SMEs

Business networking for Sheffield Digital members
Don't forget, you can always join the Sheffield Digital Slack community or email info@sheffield.digital to get in touch and share your thoughts.
Subscribe to the show
If you'd like to have new episodes of the show appear right in your podcast player, you can subscribe via our page on Apple Podcasts or search for us in your podcast app of choice!
Notes and links
Every episode comes with a list of links to all of the various people, companies and topics that we reference.
Did we miss something you're looking for? Just get in touch and let us know.
Join the conversation
We're really keen to get your feedback on the podcast. You can share your thoughts with us on Twitter or on the channel in the Sheffield Digital Slack community.
Thank you for the music
Thanks to Alex Mclean – aka Yaxu – for the show's intro music, licensed under CC BY-SA 3.0.