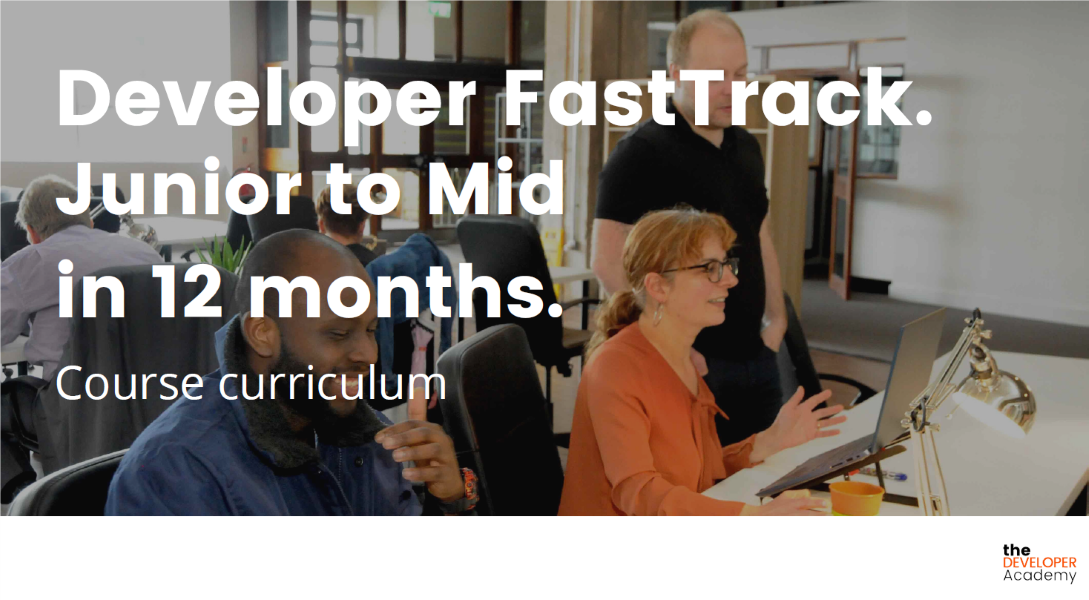 The Developer Academy has designed a new 12 month training course to fast track junior developers to becoming confident mid-level developers. The new course has been created in response to the need for mid and senior level tech skills in Sheffield City Region, identified at a roundtable event co-hosted by Sheffield Digital and The Developer Academy last December. The online course will be delivered by two senior developers working in Sheffield's digital industries and it will cover version control, communication and specification writing, estimation, testing and much more.
Students on the Developer FastTrack course can progress from a junior to mid-level developer in 12 months, participating in live online training sessions on two days every month.
The course – which starts on 24 September – is structured in four core phases which cover planning, requirements and problem solving, version control, design patterns and libraries, infrastructure, cloud and containers, testing, APIs and best practice.
Think like a developer
Designed and delivered by instructors Paul and James Ridgway – Founders of Sheffield tech company, The Curve – the curriculum goes beyond the coding and technical requirements of a developer's role. Students learn how to interact with clients and present suggested improvements; how to problem-solve, create estimates and work-plans, and work with more autonomy.
Ben Atha, founder of The Developer Academy, says: "At the roundtable event in December, it became clear that Sheffield has a skills gap for mid and senior level developer talent. We lose a lot of people who move out of the area for jobs in Manchester, London and Leeds.
"Our new course aims to address this by teaching junior developers in the region the skills they need to be confident mid-level developers and fast track their careers toward senior level, much quicker than can be achieved in the workplace alone."
How much does it cost?
The Developer Academy has secured funding from the Skills Bank to cover 45% of course fees, so businesses and individuals in the Sheffield City Region will pay the reduced rate of £3300 + VAT for the course. This funding is limited to 30 places, so if you are interested, get in touch with Ben on benatha@thedeveloperacademy.com. Developer FastTrack starts on 24 September and applications should be submitted by 18 September. For more information, visit The Developer Academy website.