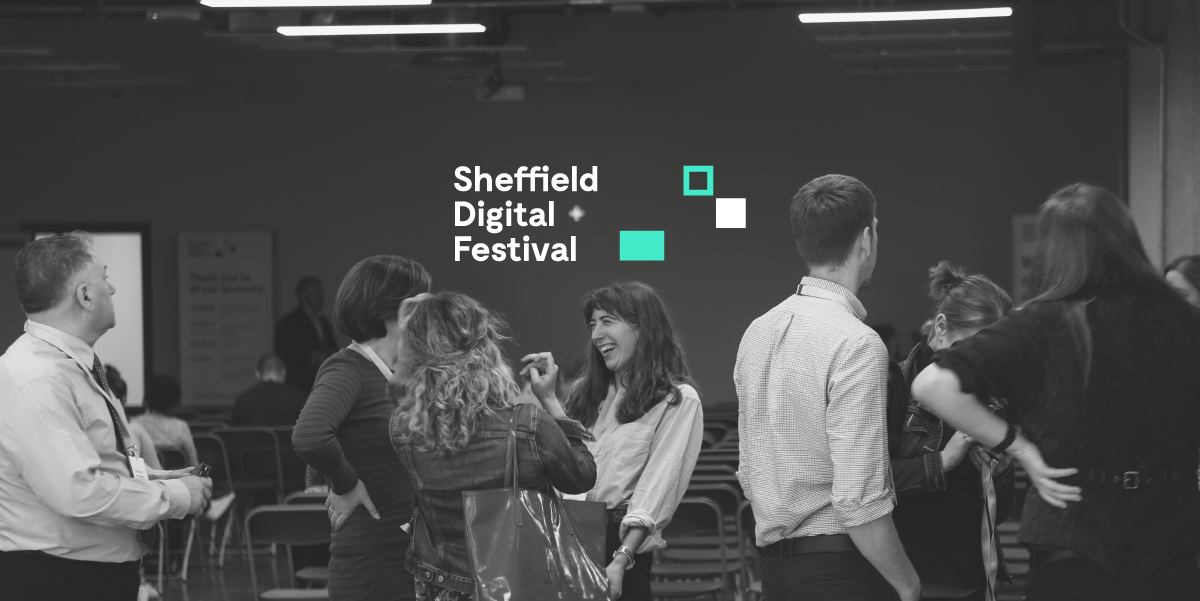 As you know, we had to cancel the Sheffield Digital Festival in May due to the pandemic. We are now delighted to announce that the Festival will take place on the 16th to the 22nd of November – but in a different format. Using augmented reality, virtual stages, and hosting most of the festival outdoors, Sheffield Digital and Field will showcase the innovation of our creative and tech communities and encourage people to come back into the city.
We want to achieve two things:
Build on the platform we created last year that allows people to organise their own events during the Festival week.
Encourage people to explore and rediscover the city's creative and digital industries through a digital medium.
Our Festival will tie in with Sheffield's ongoing "Make Yourself at Home" campaign and coincide with Barnsley's Bright Nights Festival and Sheffield's festival weekender which we understand is in planning.
The Festival itself will take a slightly different flavour from last year, with most of the core activities taking place outdoors. However we are still very much focused on our theme of 'Discovery' and this has been embedded in our re-shaped Festival plan.
Field & Sheffield Digital will host an outdoor digital festival around the city, showcasing and celebrating what our creative and tech communities have to offer. This will be achieved firstly through an Augmented Reality app, encouraging people to engage with multiple experiences as they work their way around Sheffield & Barnsley, and secondly through events and experiences (virtual or socially distanced) organised by individuals or companies during Festival week.
Virtual stages
The AR app will provide a platform to discover digital content at venues around Sheffield City Centre and at the Barnsley Digital Campus. There will be virtual stages at specific locations where people can use the app to experience content related to the location. For example, a stage outside the Workstation could reveal content created by some of the creative and digital businesses located there, whilst a stage in Tudor Square could reveal clips from Sheffield Theatres' productions.
All of the content will also be accessible via the Festival website, should bad weather or a further lockdown prevent people from visiting the physical locations to use the app.
We will be releasing a list of virtual stages and details of how to submit content for them very soon. We will also be opening up the Festival calendar on the website so that individuals and companies can upload any digital-related events that they would like to organise during Festival week. As well as running virtual meetups and talks, we encourage people to use their creativity to come up with interesting experiences that promote discovery. As before, the strapline for the Festival is "where creativity meets technical excellence" – we know there is an abundance of both in our community.
The new format for the Festival has also opened up some alternative sponsorship opportunities, including the option to sponsor a virtual stage or support the social media campaign that will run alongside the events and activities. Please get in touch if you are interested in finding out more about those.
There will be more announcements soon but, if you have any questions in the meantime, feel free to contact us via info@sheffielddigitalfestival.com.
Field & Sheffield Digital