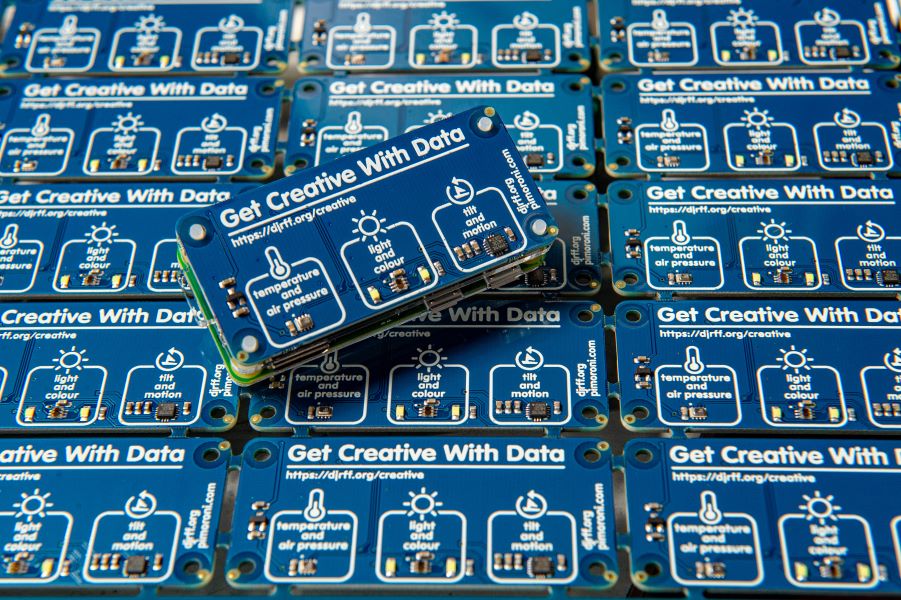 In this Member Spotlight, we caught up with Emily Dreimann who works as a project manager at the David and Jane Richards Family Foundation. In her interview, Emily talks about her squiggly career path, which has included working at the Sheffield Crown Court, at a translation agency, and in Berlin. She also tells us about the dance and yoga classes she's been doing over Zoom during lockdown, and why her work may one day involve Raspberry Pis in beehives…
Can you give us an overview of your career to date, and how you got to the role you are now in?
I was recently introduced to the term "squiggly career" by Sophie, Sheffield Digital's Community Manager, which is definitely the ideal description of how I made my way to my current role! I studied Law at uni, which quickly showed me that I did not in fact want to become a lawyer, before doing a masters in Criminal Justice Studies which was much more up my street and led me to my first "real" job, working as a court clerk at Sheffield Crown Court. I was there for a couple of years before taking a bit of a leap and moving to Berlin for a year, studying at the Goethe Institut and then working in a shop over there to improve my German. When I came back to Sheffield I was keen to put my language skills to use, so took on a project management role with a translation agency. It was here that I really discovered what I enjoyed most in a job: working with a wide range of people and teams and being detail-driven and meticulously organised (you can't beat a good to-do list!). When a project management role with the David & Jane Richards Family Foundation came up, it not only ticked all of these boxes, but also offered the chance to join a third sector organisation still in the foundational stages which presented a really exciting challenge.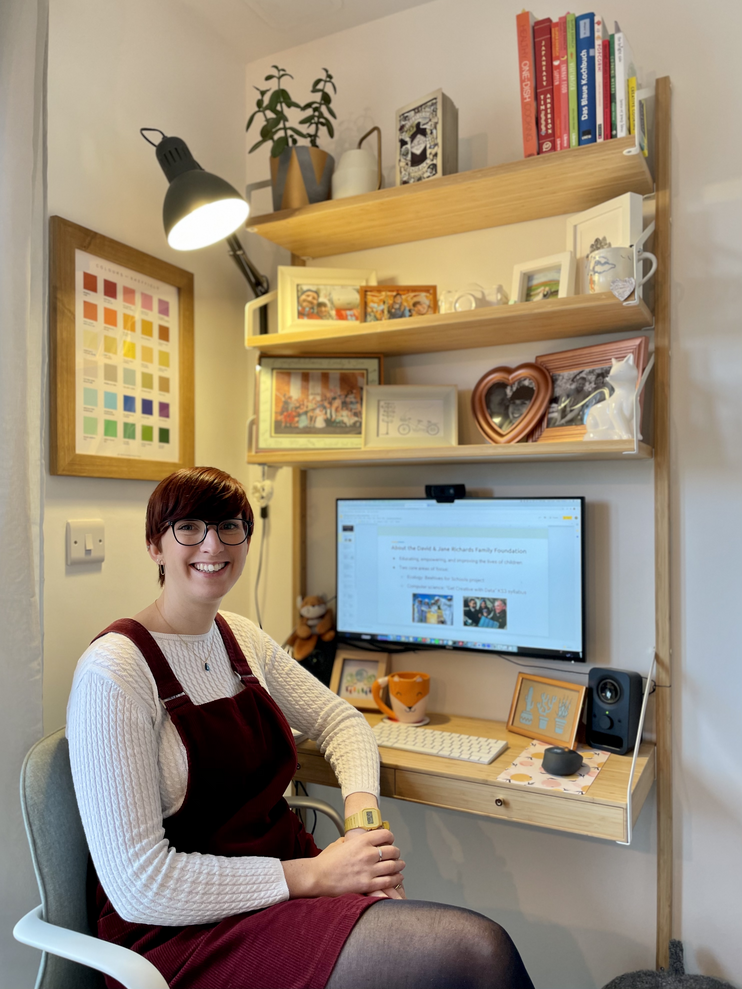 Tell us a bit about your role at the David and Jane Richards Family Foundation (DJRFF), and the work that the organisation is doing?
I'm responsible for the development and rollout of our KS3 computing syllabus, "Get Creative with Data". Although digital education has come a long way in recent years, we know that a lot of schools are still struggling to implement an engaging and inclusive approach to the subject. In particular, we often see a kind of tunnel-vision-focus on coding, at the expense of both other digital skills and "soft" skills like creativity and problem solving. Our syllabus aims to change that by broadening the scope of computing education to focus on data science, encouraging young people to explore the exciting real-world applications of data and equipping them with relevant, in-demand skills. I've had the privilege of working with experts in both industry and academia to put together a full year's worth of lesson materials, covering topics including AI, machine learning, the Internet of Things, data visualisation, data science careers and more. The resources are designed with ease of use for teachers in mind, and are all completely free for schools. Over the past year we've grown the reach of the syllabus from eight schools to over 80, which I'm really proud of.

The foundation also has an ecology strand, which takes the form of our "Beehives for Schools" project. Through this we've donated beehives and beekeeping equipment to six schools around Sheffield, creating interactive outdoor learning environments and encouraging learning about pollinators and broader themes of environmental monitoring and protection. At the moment our two projects are fairly discrete, but we're keen to do some work over the next year to start linking them up – there's a whole host of data to be gathered by putting a Raspberry Pi in a beehive, for example!
You joined our membership last year, what were your reasons for joining?
I'd been enjoying Sheffield Digital events and joining in with the chat in Slack for a while before I became a member. I wanted to get involved further with membership – but I held off for longer than I should have done, I think because I didn't feel "digital" enough! As if I would apply for membership and suddenly be presented with an impossible coding challenge to prove myself… Eventually I told myself that this was of course completely daft, and signed up. It's a really positive force for digital inclusion and connection in the city and I'm keen to support it however I can.
Where have you found the greatest value in your membership so far?
The Sheffield Digital Slack has been brilliant for making connections in the tech community. There have been a few times recently where I've reached out there asking for help or volunteers – both for DJRFF projects, and in my role as an Enterprise Advisor for a secondary school in Sheffield- and I'm always impressed at how willing people are to help. One of our projects this year has been putting together a series of video profiles of people working in digital and data science roles, and the Sheffield Digital Slack has proved incredibly handy for finding participants for that.
Geek Brekky is another great example of how willing Sheffield Digital members are to help one another out – it doesn't matter who turns up each time, there always ends up being someone there for you to bounce ideas off or to point you in the direction of other opportunities and goings-on in the city. I'm looking forward to getting off Zoom and into Tamper for a real life chat and coffee on a Friday morning, as soon as circumstances allow.
And of course there was the Sheffield Digital quiz in lockdown one, which quickly became the highlight of the week in our household! That alone was value enough for me, for sure.
Given the year we've just had, what have been the greatest innovations you've seen come out of Sheffield's digital tech industries?
It's been both fascinating and humbling to see all of the solutions that digital organisations in the city have come up with to help people adapt to and overcome the challenges that Covid has thrown up. In the education sector, the Laptops for Kids initiative has been set up to facilitate the donation and distribution of used digital devices to give children from disadvantaged backgrounds access to much-needed technology and connectivity. A whole host of businesses across the city have made generous donations of laptops and other tech, with further and higher education partners also getting involved. Students at the WANdisco Data Academy at Sheffield College, for example, have been securely erasing the devices, providing them with real-world experience of data security and supply chain management. For me, this has been a shining example of innovation and collaboration between Sheffield's digital organisations in both the public and private sectors.
Work aside, what has helped you to negotiate the past year?
Much as we're all suffering from a bit of screen fatigue these days, video calls really have been a lifeline in maintaining a bit of structure. Zoom dancing on a Monday evening, Zoom yoga at lunchtime on a Wednesday, Zoom Geek Brekky on a Friday morning… It's also the only way we've been able to "meet" our little nephew who was born in May last year – no substitute for the real thing but better than nothing!
Away from the screen, there's been an unprecedented level of jigsaw puzzling, as well as finally getting many, many years' worth of holiday photos, tickets and other keepsakes into scrapbooks. It inevitably sets off the wanderlust, but it's also a nice reminder of all of the adventures that will still be there waiting for us once all of this is over.
What are you looking forward to in the coming months, any projects you can tell us about?
I've just started working on a few changes to our syllabus which I'm really excited about. DJRFF has recently become a member organisation of the Skills Builder Partnership, which works with schools, employers and organisations across the country to build essential skills for all using the common language and achievable steps of the Skills Builder Framework. Over the next few months I'll be embedding the Framework into all of our lesson materials, which will enable us to draw an even clearer link between digital skills and the uniquely human "soft" skills that underpin them – something that I'm really passionate about.
I've also been getting to grips with the new micro:bit, testing out its various capabilities (along with my limited knowledge of Python and JavaScript in the process…) to explore the options for using this tech in our hands-on physical computing module. We know that a lot of schools have whole cupboards full of micro:bits sitting unused and unloved, so we're hoping that by creating some new and engaging lesson resources, teachers will have the confidence to finally bring this kit out of retirement and tap into its potential.
If you would like to connect with Emily, you can find her in the Sheffield Digital Slack Community, and on Twitter: @em_dreimann.