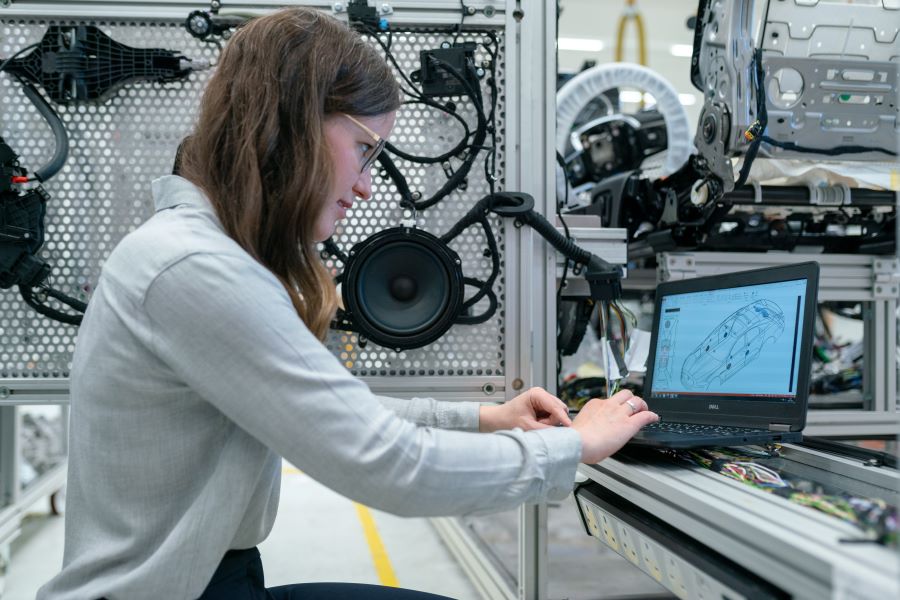 A group of education providers in the Sheffield City Region is currently bidding for funding to establish an Institute of Technology (IoT). Introduced by the government in 2019, IoTs are employer-led and offer higher level technical education to help close skills gaps in key STEM areas. WANdisco is the core employer partner for the digital sector. In this guest post, Joe Dreimann, Head of Customer experience at the company, explains more about IoTs and invites you to a roundtable discussion taking place virtually on Wednesday 28 April, where you can share your views and help to shape the bid.
What is an Institute of Technology (IoT)?
The Department of Education, IoT Wave 2 prospectus gives the following description:
"IoTs are a new type of institution, with a prestigious and distinct identity delivering higher level technical education with a clear route to high skilled employment. IoTs will strengthen and grow provision to help bridge a vital skills gap in our economy in areas like advanced manufacturing, infrastructure and digital, and strengthen routes into higher levels of education or directly into employment."
The government is planning to establish IoTs across the country to fill gaps in the existing education pathways at Level 4 and Level 5. This stage sits between A levels and Bachelor degrees.
The bid for our region focuses on careers in digital, healthcare science, construction, and engineering & manufacturing. It is a collaboration between Further Education and Higher Education providers: Sheffield Hallam University, University of Sheffield (AMRCTC), DN Colleges Group and Barnsley College, as well as other partners.
As IoTs are designed to be employer-led, WANdisco is the core employer partner for the digital sector in our region.
The team behind the bid is organising an event next week to update the community on progress and to talk about next steps. We will also facilitate a discussion around occupations within our sector, skills and behaviours for both the present and future workforce, and how we need to align curriculum pathways across all IoT partners to address these needs.
Event details
The virtual event is happening on Wednesday 28 April 2021, 9.00am – 10.30am. You can sign up here and invitations will follow for a video call.
Many employers in the digital sector are small and medium businesses, who may not have long term recruitment certainty or have not considered taking on an apprentice in the past. We really value these perspectives to understand how new education provision could support your growth in future, so if this describes your business, please do sign up.
Similarly, the sector has suffered from a lack of inclusivity and diversity and failing to provide pathways into digital careers for people from a variety of backgrounds.
We value any input that people can provide to help overcome these barriers. If this describes your experience or you have helped to open up the sector to others, please do attend.
What do we need to know?
The challenge has been set: Can digital companies articulate the need and roles required?
During the discussion, we will cover questions such as:
Where are your skills gaps – for which skills and behaviours is it hard to recruit?
What about your talent pipeline – what are your development and retention needs?
What are your future drivers – what skills will you need more of, what behaviours need to be displayed, and what roles will exist in the future?
How do the roles depend on broader employability and soft skills in your sector?
Are there any major gaps in the regional provision (now and in the future)?
If you can't make the event, we'd still like to get your feedback on these questions by email. Just get in touch before Friday 7 May, 2021, by emailing Danielle Bhalla at Sheffield Hallam University: d.bhalla@shu.ac.uk.
We hope to see you next Wednesday, sign up here.