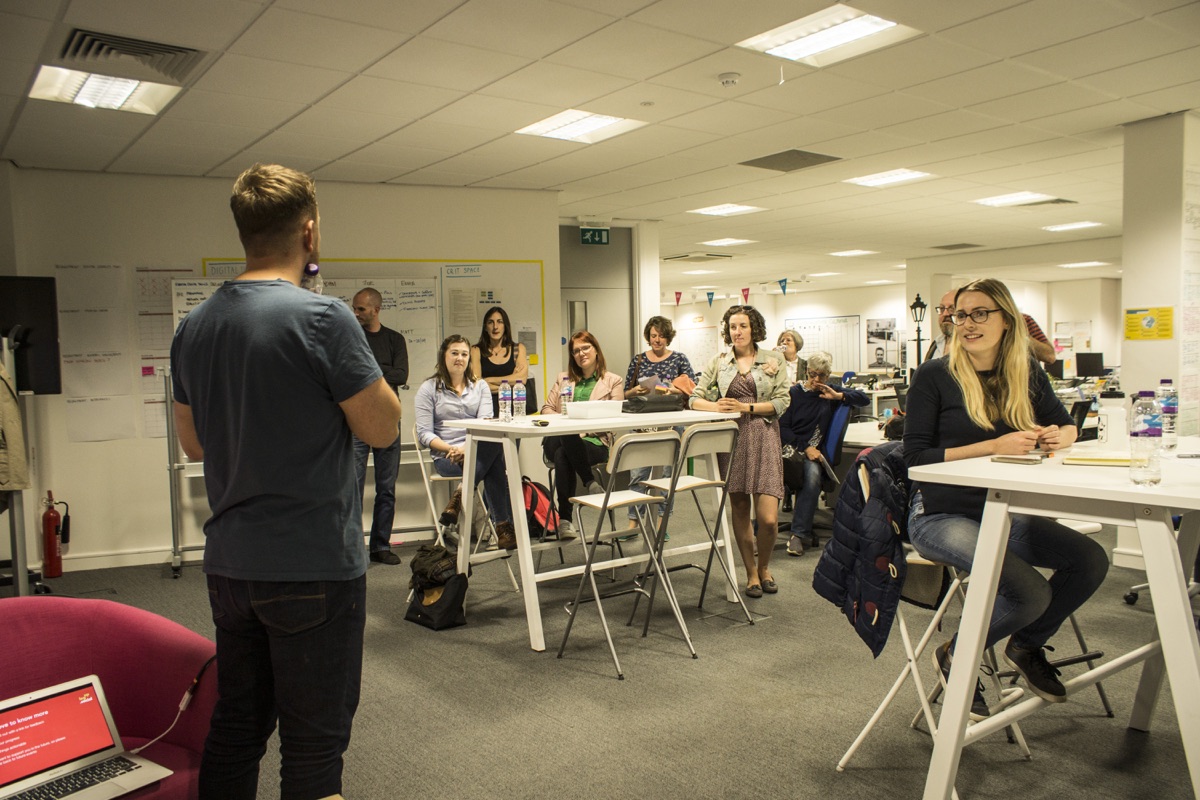 Legup.social is a collaborative effort from the digital community to help small businesses, charities and social enterprises with digital. Founded by Paper and organised by Tim Brazier, Emma Isaac, Jon Rhodes, Mark Goddard, Urska Ticar, and Cam Spilman, the meetup matches digital mentors with people who want some help and advice.
The team has so far organised 13 meetups in Sheffield and two in Manchester, so we caught up with them to find out how it all started, how it's going and what's next for legup.social.
What made you want to start a meetup to help small businesses, charities and social enterprises with digital?
Two things started it:
When we first launched Paper we wanted to reinvest profit into R&D. Basically we saw R&D as a way to allow talented people to work on Paper stuff but also develop their own ideas at the same time.
We also wanted to use some of that time to do a sort of open house 'clinic' where people could visit our studio and get a bit of help.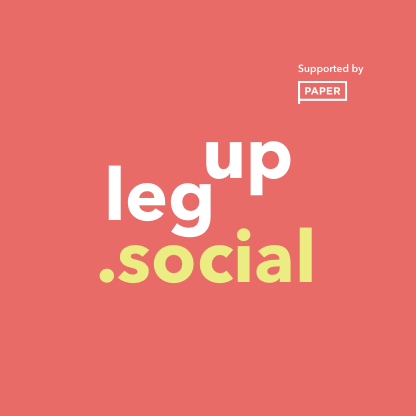 We ended up combining these two things to develop the idea further. Mark (a co-founder and a Director of Paper), took the reinvested time and started developing this idea, the brand, the principles, the format and sent out an exploratory tweet.
How is the meetup going so far?
We have just hosted the 13th legup.social event in Sheffield and have hosted our second in Manchester. One measure of success we are most pleased with is how the event has moved away from being a Paper thing to becoming its own thing. The organising team is a mix of people from different companies. It's very important to us that legup.social is owned by the community of mentors and mentees, so the more people get involved in making it happen, the better.
What does success look like for legup.social?
When you can see the confidence that legup.social is creating. When people come for the event, they might be shy and not sure in themselves. But that changes throughout the event and you can see their confidence growing. They feel they can explore and conquer the digital world, and that is the biggest success of legup.social.
Other more specific success stories include a charity manager that we paired with a project manager. The charity was about to spend ~£8000 on customer management software, but our mentor helped them re-understand the problem, simplify what they needed to do, and meet their need by using a free email marketing app. We also mentored a small business that was struggling to promote itself through social media. We paired them with a Twitter expert who helped them understand that their content wasn't engaging enough, encouraging them to write in a completely different way.
What did you do to get the meetup off the ground?
It was a struggle but not for the reasons we thought. Essentially with legup.social you have two groups of people to engage with: mentors and mentees. Our assumption was that asking mentors to give their time for free would be tough and conversely, giving mentees free mentoring would be easy. We were wrong. The response from people volunteering to be mentors has been, and continues to be, incredible, people have been so generous with their time and it always amazes us.
However, mentees are also making a significant investment and taking a risk. They are often very time-poor people who need to weigh up very precisely how they spend their time. We had to do a lot of work to build up trust with charities, social enterprises and small businesses.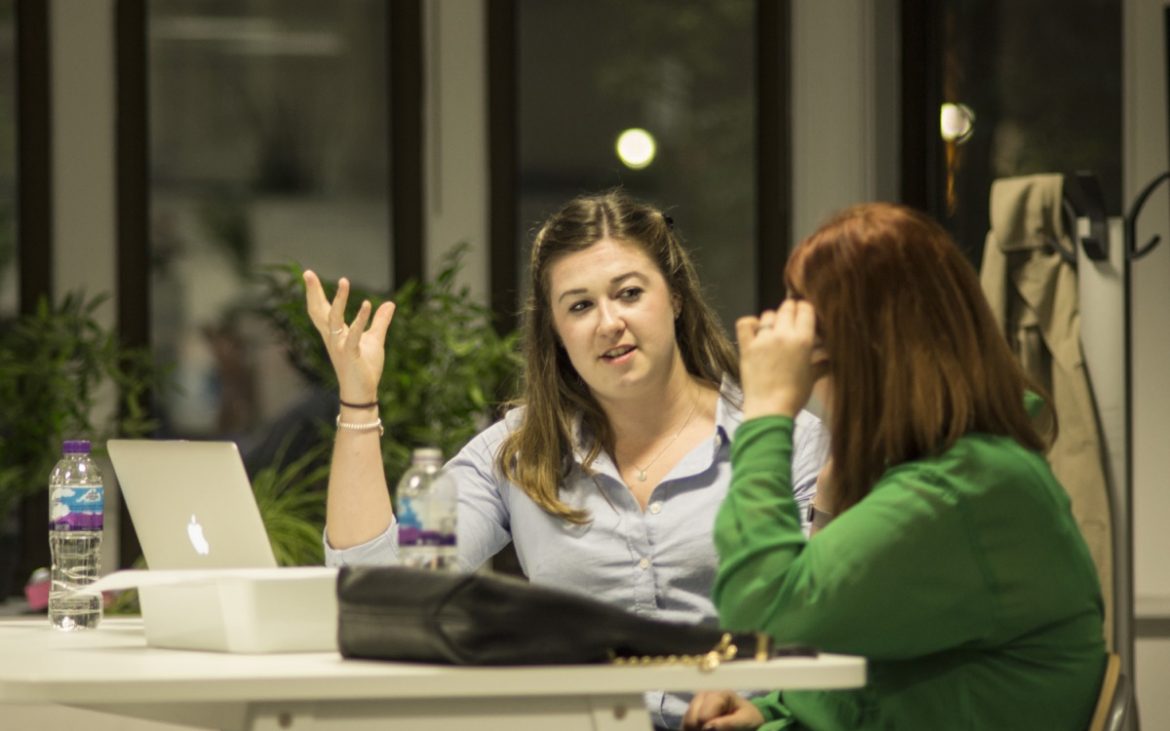 The first legup.social came together at the last minute. We confirmed the first four mentees on the day of the event and, thankfully, four mentors agreed to jump in.
Since then we have built the brand up. We have the support of people like Emma Isaac who helps us promote it via social media, and we have built links with other trusted groups and organisations who lend us their credibility with the people we're trying to engage.
What do you think motivates mentors to attend legup.social?
We regularly speak to our mentors about why they attend – and most do attend regularly – and the most common reasons include a sense of fulfilment, an opportunity to test themselves and just generally being a good person, and the rewards this brings. Working in a community is hugely valuable and meeting new people or developing your network is hugely beneficial. Plus, it's good karma.
How are your plans going to export legup.social to Manchester?
We are still establishing the events in Manchester – we've just held our second which had four pairs of mentors and mentees. We didn't get any mentees for the first event and this forced us to try and understand how we can better introduce legup.social to people. We got in touch with Manchester City Council who helped us get in touch with different organisations, meetups and networking events where we started gaining the attention of possible mentees. We are still learning as we go but every month we are gaining more attention and more mentees.
How is Sheffield's meetup scene looking at the moment?
It's really strong. Take this month for example. We hosted the first legup.social of 2019 on Thursday 31 January and we know that there were two other great meetups happening on the same night.
In the last 12 months, we've seen some brilliant new meetups emerge such as Sheffield Data For Good and Sheffield Women in Tech (SHWIT), which are engaging people who may not have felt that they fit into some of the more traditional meetups around specific disciplines, technologies or roles.
We've also seen the support from Sheffield.Digital around the meta meetup group take off and we're even seeing people attending meetups to talk about their other meetups. The challenge we're starting to face is how do we compete for people's time.
How do other meetups influence your own?
UX Sheffield and Agile Sheffield are two that we've attended on numerous occasions and have learned from them what works and what doesn't. We knew that there were plenty of opportunities for people to go along and listen to a talk or presentation about how people are working and solving problems.
The thing that stood out for us was the lack of opportunities for people to get together and work together – solve problems together – that's where we felt legup.social could fill a gap and meet a need.
How have you approached a code of conduct for legup.social?
We've not actually created a strict code of conduct for the meetup. There are three things we do that go some way to ensuring that people who attend the meetup are respectful.
The first is we talk to every mentor and every mentee before we sign them up to an event. This is to make sure we explain the format of the meetup and how we expect them to behave and conduct themselves during the event.
We also have some ground rules that we run through at the beginning of each meetup, such as no selling. The event is free and we expect people to be giving their time in good faith. We make it clear that any arrangements for the mentors and mentees to work together outside of the event are completely up to them and neither party is obliged to do anything outside of the meetup itself.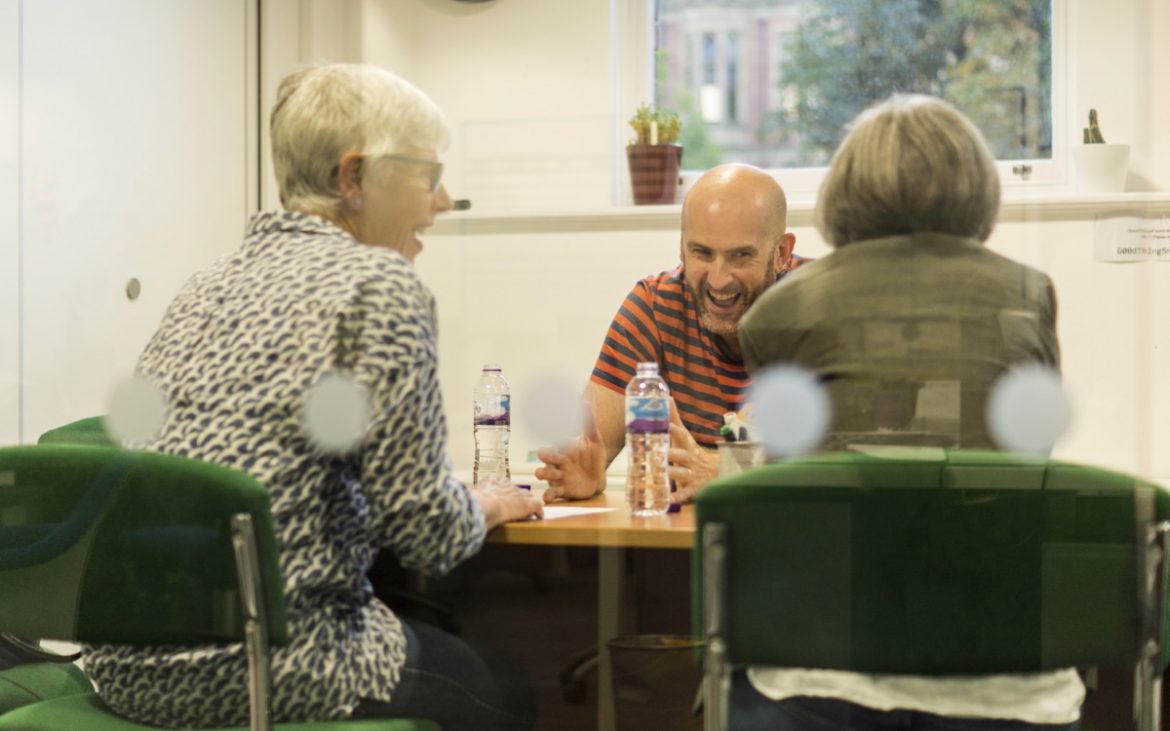 The third thing is we send out and ask for anonymous, honest and open feedback after each event to hopefully catch any instances where someone has felt uncomfortable or unfairly treated during a meetup. Thankfully, we haven't had any issues raised to date.
This year we're looking at a number of improvements to the meetup – one of them is to source a shared code of conduct from the meetup community and adopt that.
What are your biggest challenges?
Our meetup is free to attend. All of our mentors are giving their time voluntarily and we have had no problem attracting and signing up new mentors.
The biggest challenge is reaching and engaging people who need and would like to meet with a mentor. Emma is also part of the organising team and gives her time to help us promote the event online but we always need to reach more people.
Word of mouth has been our biggest asset over the last two years. Seeing people recommend legup.social having attended the event themselves has been really great.
We'll be upping our game with more content on our website, case studies from mentees and thinking about offline marketing to try and reach people who aren't online and in the same social circles as us.
What can people do to help or get involved?
Spread the word. Tell more people about legup.social and encourage them to get in touch. As I mentioned, we start with a call to explain the event in detail to hopefully make sure people feel comfortable and like they can come along and try it. There's no obligation to keep coming and you can attend whenever you need to.
Where can we go to find out more about legup.social?
Our website is http://legup.social where you can find out about the event and register your interest in becoming a mentor or a mentee.