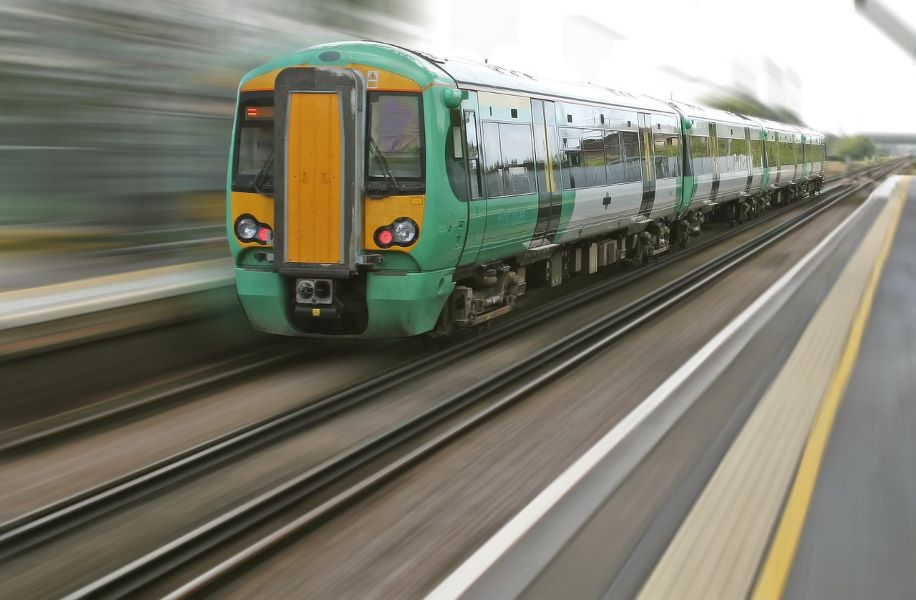 The UK government has pledged a £100 billion investment into the rail sector. With this in mind, Sheffield Digital member 3Squared is teaming up with The Rail Innovation Group to help Sheffield tech start-ups find out about the opportunities for growth and success in the rail industries, both in the UK and globally.
As part of its Start Up Rail initiative, the Rail Innovation Group is visiting UK cities to promote opportunities and to meet new tech companies. On Tuesday 14 July, they will be in Sheffield. If you have a product under development – even if not originally intended for rail – this is a great opportunity to find out more about an exciting and growing sector.
What is Start Up Rail and who is it for?
The Rail Innovation Group is a non-profit community which fosters collaboration in the rail sector, helps the industries to prepare for and adapt to future innovations and finds and promotes new suppliers. Start Up Rail is the Group's initiative to find new tech companies and provide insight and advice to draw them into the rail supply chain.
Throughout 2020 they will be visiting cities, including Sheffield, to meet potential new suppliers. The best and most exciting start-ups will be selected to join the Rail Innovation Group's stand at InnoTrans – a world renowned rail trade fair, where the Group will showcase Britain's start-up culture and innovation to a global export market.
So if you are a tech start-up developing a product with potential for the rail industries, this is a chance to explore a growing market with national and global opportunities. Plus, you'll have the expert support and insight from the Rail Innovation Group to help you.
What is happening on 14 July at 3Squared?
3Squared – technology consultants to the transportation and construction industries – is hosting the Rail Innovation Group's visit to Sheffield at its headquarters in Fountain Precinct. The free event will take place on Tuesday 14 July from 2:00pm – 6:00pm.
At the event you will have the chance to:
Demo your product
Meet potential partners
Meet rail operators & buyers
Hear insight into the rail supply chain
Hear how other companies have succeeded
Be picked to join the Rail Innovation Group at InnoTrans in Berlin this September.
The event will be followed by drinks and networking at Kommune so you'll have a chance to chat to potential collaborators and pick the brains of the Rail Innovation Group team, plus 3Squared, who have lots of experience of working with the rail industries.
Considering the government's commitment to investing in UK rail infrastructure, and the recent green light given to the HS2 project, the rail industries' supply chain is going to grow. As we've seen with Digital Meet Manufacturing, this kind of facilitated multi-sector collaboration can be really useful for tech companies, so we would love to see the same positive results come from this initiative.
You can find out more about Start Up Rail here and you can find out more about the event in Sheffield, and register a free place, here.
Please note, this event was originally scheduled for Tuesday 24 March, but due to the COVID-19 (coronavirus) outbreak, it has been rescheduled to the new date of Tuesday 14 July, 2-6pm.