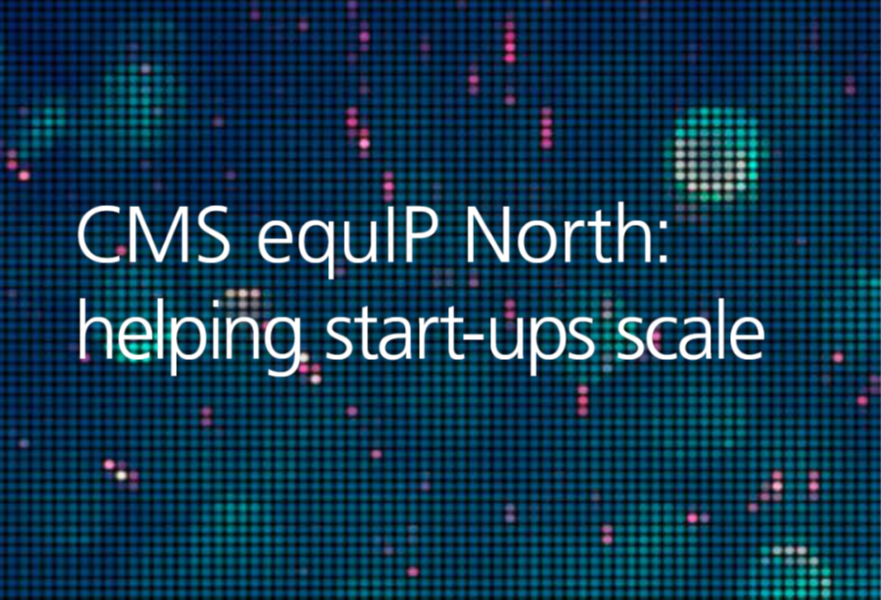 Full-service law firm CMS, has recently introduced its successful equIP programme to the North of England and is welcoming applications from Sheffield tech start-ups. Amongst other benefits, the programme offers fixed fee legal services, discounted hourly rates and a peer support network.
CMS' award-winning equIP programme has been running for more than four years from its London office. Recognising the growing reputation of the North of England as a centre of excellence for tech innovation, the firm is now offering the programme to tech start-ups in our region.
EquIP North is designed to help early stage tech companies to put the right foundations in place in order to scale and to secure investment. The programme also helps young companies to establish robust governance and compliance practices.
equIP North offers:
Sector-focused legal advice with a 50% discount on the standard hourly rate up to aggregate fees of £25,000
Introductions to other like-minded entrepreneurs and potential investors
Fixed fee services including an IP healthcheck, corporate healthcheck, employment law healthcheck and advice on fundraising, share schemes and Ts&Cs
Access to events, workshops and a regular member newsletter.
You can read more about the programme benefits in this brochure.
Who is equIP for?
If you are an IP rich start-up based in the North of England that is looking to scale, then this programme could be for you.
Legal Associate Sponsor of Sheffield Digital, Keebles LLP, reinforces the importance of schemes like equIP, to encourage young businesses to get the right expertise on board early. Matt Ainsworth, Partner and Head of Corporate and Commercial at Keebles, said:
"Providing affordable but relevant legal support is vitally important for emerging tech businesses to ensure that legal pitfalls are avoided where possible as they scale up. Programmes such as equIP offered by CMS and similar schemes provided by Keebles LLP can provide excellent legal support for founders and young businesses to meet the challenges often faced during those foundation years."
You can find more information about the programme on CMS' website.
Sector support from Keebles LLP
Keebles has a Sheffield-based specialist team serving the creative and digital industries. Services include developing a legal and funding structure to support business planning and growth strategies; ensuring that commercial contracts and legal agreements are in place; GDPR compliance; protecting your Intellectual Property (IP); employment policies and procedures and litigation services to resolve contractual disputes, exploitation or infringement of your IP and other issues that may arise. You can find out more about Keebles and the services they offer to tech start-ups here.