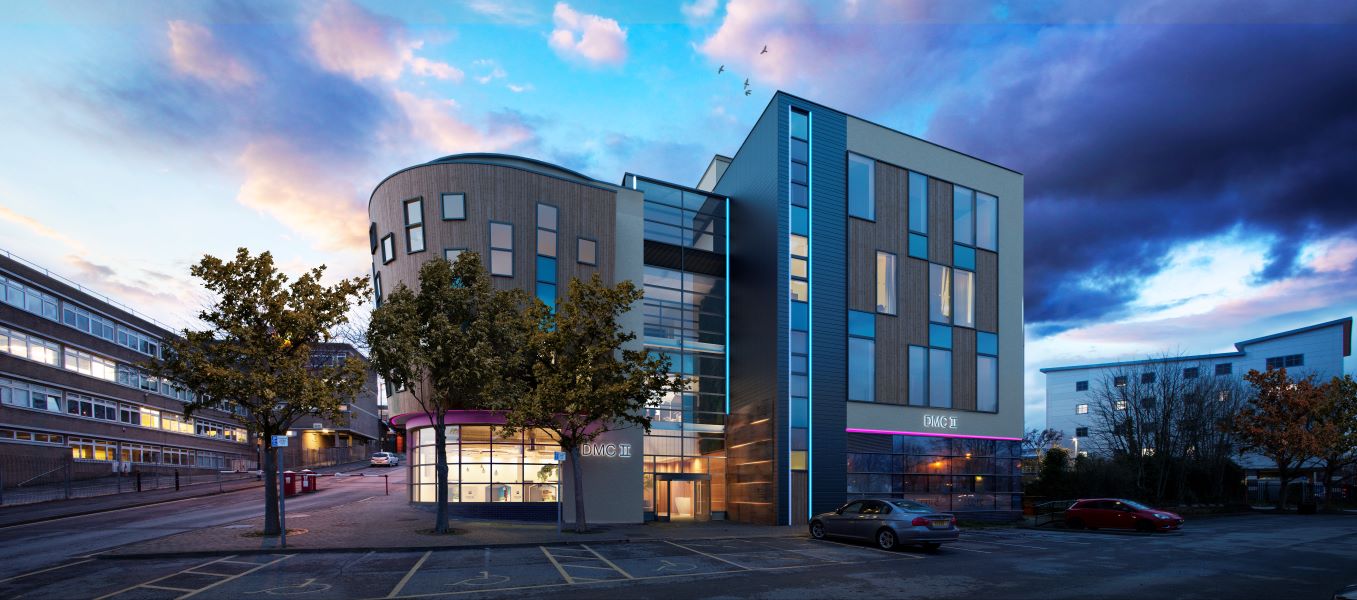 Barnsley's Digital Media Centre, a Regional Partner of Sheffield Digital, is expanding to meet increased demand for innovative and collaborative workspaces in the Borough. DMC 02 will sit at the heart of Barnsley's Digital Campus, which will also include Barnsley College's newly developed Digital Innovation Hub and the Digital Media Centre (DMC 01), already home to more than 50 tenants.
Owned and managed by Barnsley Council, DMC 01 has seen strong and sustained occupancy levels which have increased over the last three years. After acquiring the former 'Core' building in spring 2019, Barnsley Council has been supported by investment from Sheffield City Region to transform the space into DMC 02.
Opening in summer 2020, the expansion will provide larger office space for Barnsley's growing businesses looking to scale up, while maintaining a community which drives creative digital businesses and products.
The £1.7M refurbishment will transform the building into eight large offices over three floors, with a ground floor co-working space and a brand new maker space and Internet of Things lab which will aid companies, students and start ups in their development.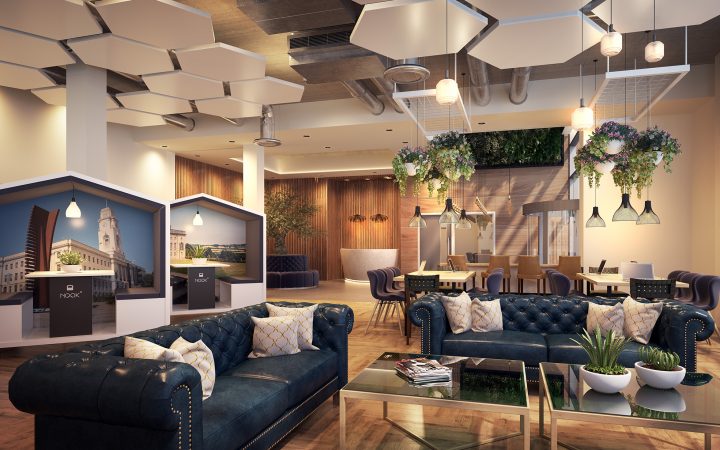 DMC 02 will work alongside DMC 01 as a place for anyone with a digital business idea to start and scale their company and as a collaboration space for companies wanting to do more with technology in their own business. The development is also set to create over 100 digitally skilled jobs in the local economy.
In close collaboration, Barnsley College – also one of our Regional Partners – will begin the redevelopment of the SciTech building to create a digital learning hub. From here the College will pilot the new Digital T Levels and Digital Apprenticeships, as well as offering new courses in the digital industries from September 2020.
Dan Jarvis, Mayor of the Sheffield City Region, said: "It's great to see the Digital Media Centre is going from strength to strength. It will be a hugely important part of Barnsley's contribution to the future of digital technologies in the North.
"I'm pleased that the Sheffield City Region has invested more than £2million in the centre, creating more than 100 jobs and new opportunities for digital businesses to start up, grow and thrive."
You can see the proposed design of the space and the floor plans of DMC 02 in this fly-through, please remember that all plans are subject to change and are just indicative at this stage. If you want to stay up to date with everything that is happening at the DMC, follow them on Twitter: @Barnsley_DMC.