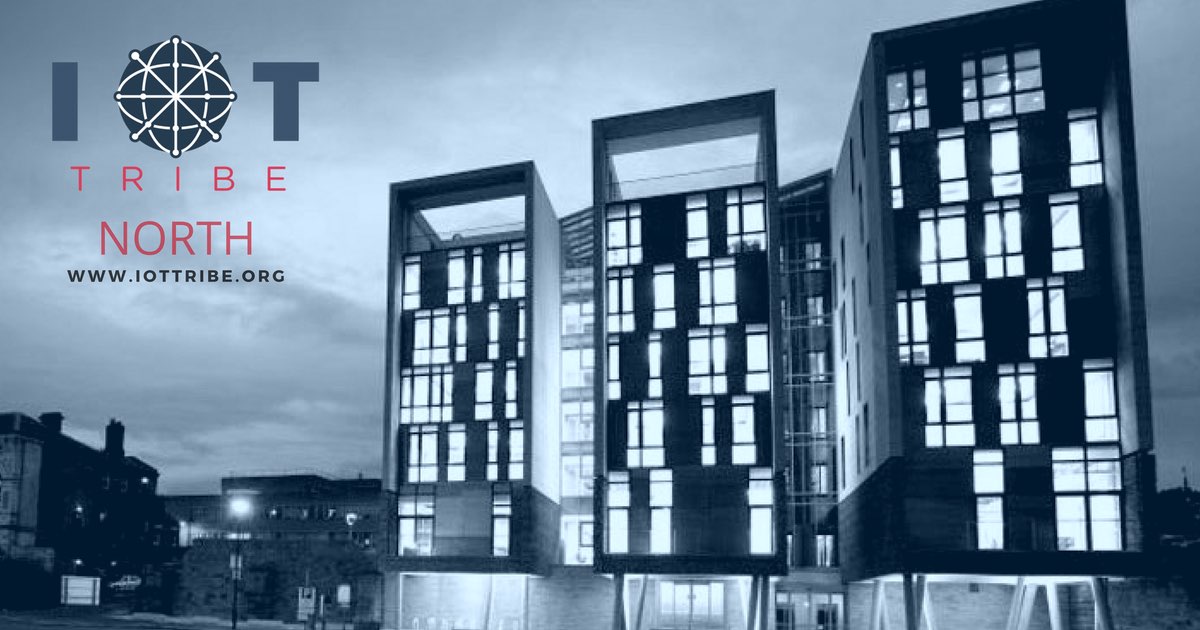 Following its introduction to South Yorkshire in 2018, IoT Tribe North is returning to Barnsley Digital Media Centre (DMC) and is looking for Internet of Things (IoT) startups to join its equity-free accelerator programme. Applications close 4 February 2019.
What's it all about?
IoT Tribe is a global accelerator programme that has supported more than 130 IoT companies to refine their products, define their markets and attract investment.
In 2018, IoT Tribe came to South Yorkshire – a project dubbed IoT Tribe North. Ten startup companies were housed at the DMC for an intensive, 12-week accelerator programme. Companies were recruited nationally and internationally and were supported by the DMC team to integrate with local supply chains and networking activities.
At the end of the programme, the companies had the opportunity to pitch for £100,000 of investment from Innovate UK.
2018's IoT Tribe North cohort
Of the 10 startups recruited on to last year's project, nine graduated. All were from outside of the region, relocating from Lincoln, Wigan, Poland and as far afield as Colombia for the 12-week programme.
The startups benefited from a warm welcome and were integrated into the local ecosystem from the start. Both Sheffield universities, the University of Huddersfield, Rolls Royce, the Advanced Manufacturing Research Centre and Barnsley Metropolitan Borough Council all contributed to the startups' extended network of support.
Tracey Johnson, Project Manager at the DMC said: "Our graduates unanimously agreed that the project enabled them to plug into a thriving local ecosystem straight away. They were wowed by the reception they received at regional level."
Successful results
Since graduating, wearable tech company Tended has almost doubled its number of employees. It has also secured £230,000 investment from Innovate UK and been shortlisted in TECH Nations Rising Star's competition.
Rolls Royce has entered into pilot projects with a number of the startups and a Sheffield-based engineering company is now finalising the plans for a pilot project with Proxigroup. Originating from Poland, this graduate company has now set up a UK base at the Business Village at Barnsley Business and Innovation Centre (BIC).
An engineer recruited from Finland to support the 2018 programme was so impressed by the facilities and ecosystem in Barnsley, that he has moved his startup, Missing Link over to the DMC.
Get involved in 2019
The closing date for applications is soon (4 February 2019) but don't let it stop you. If you are an early-stage startup working in IoT, artificial intelligence or immersive tech products and have an ambition to scale, this is a great local opportunity with proven success.
IoT Tribe takes no equity in your business, which makes it unique to many other accelerator programmes. The success of last year's programme demonstrates the appetite for working with startups amongst many local companies.
Tracey is keen to see some startups from the region apply, she says: "This is a world-class accelerator on your doorstep with an exciting and fast-paced environment. Essentially, it enables you to leapfrog your competitors and cement your business in the regional ecosystem."
If you run a startup and are interested in applying, visit the IoT Tribe website. The programme will run for 12 weeks from the 4 March 2019 and companies must be willing to locate in Barnsley for the duration of the programme.