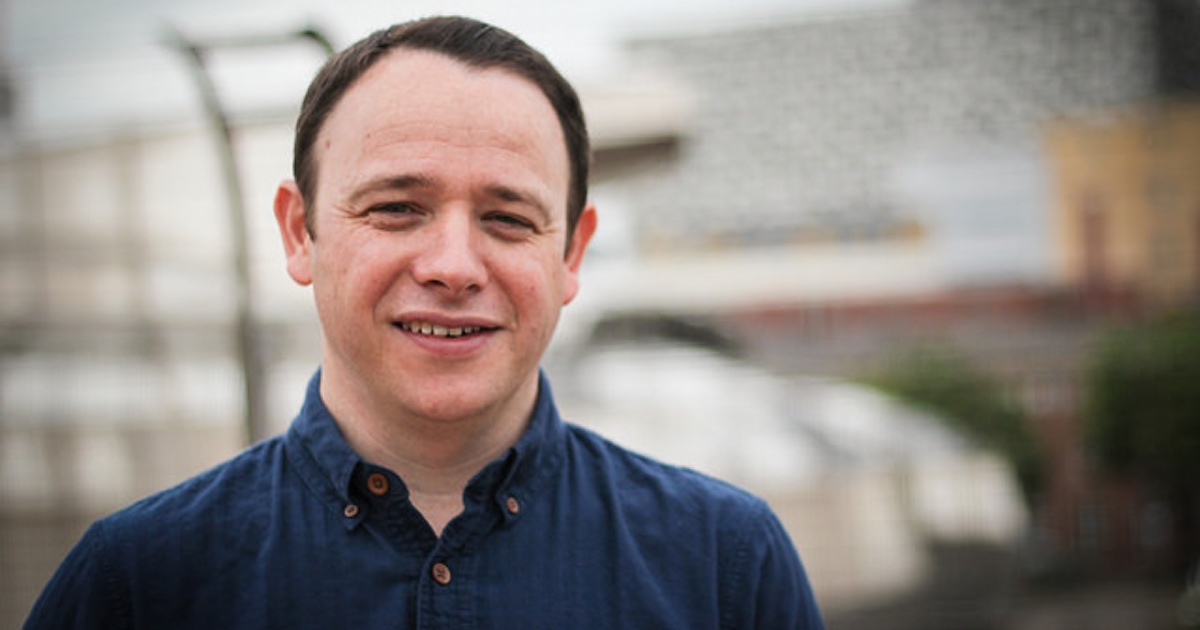 Razor started life as a side project, co-existing alongside Jamie's full-time job for almost eight years. During his time at Technophobia Jamie rose to Head of Development whilst regularly taking on projects in his spare time. In 2013, he took the plunge along with co-founder Steve Trotter, and Razor became a full-time operation.
We caught up with Jamie, chief executive of Razor to find out more, including the imminent move to a new Razor HQ, the secret to recruitment success and a major project with a FTSE100 aerospace company.
On tackling really difficult problems
Razor designs digital solutions to increase business efficiency and improve user experience. Serving a broad range of industries – from the third sector to transport infrastructure – Razor is entirely focused on solving the most difficult problems for clients, which include Virgin Trains East Coast, Age UK Islington and South Staffs Water.
Jamie explains:
"We sit on the bleeding edge so our customers don't have to. People are starting to realise they need to push further with digital, but their own internal development teams are busy doing business as usual and it's too risky to try out the cool new thing. Everyone knows that bots and data are the future, but how do you make that happen? How do you apply them? We solve these really challenging problems."
Challenging problems don't come more so than those presented in a new partnership with Sheffield Digital regional partner, the Advanced Manufacturing Research Centre (AMRC). Razor is developing processes that can take research project prototypes through to commercial readiness.
"You might have a prototype that takes 15 minutes to process but has to take two minutes if it is to make it into production for a large aerospace company. Most people look at the problem and think, 'How are you going to do that?' We love it. We love solving really hard, proper problems."
On recruitment
Razor aims to sit at the forefront of the latest developments in technology, which seems to be catching the attention of the region's tech talent.
Whereas many companies in Sheffield's tech industries find recruitment a challenge, Razor has successfully filled a stream of new posts to grow its 18-strong team. Jamie believes that this is largely down to the nature of the work the company offers to new recruits.
"Developers want to do hard, challenging stuff. They've been to university and learnt all these crazy things in modules and stretched themselves."
That's not to say that finding and keeping the right people comes easily and Jamie admits that he's been burnt in the past. Razor's recruitment processes have been tested and refined as meticulously as any client project. From presenting job adverts as an API to inviting shortlisted candidates to spend a day with the company, Jamie is steadfast in his commitment to getting this early investment right.
"It's not about bums on seats. I don't mind if I have to wait to find the right person because, without doubt, people can be the biggest asset and the greatest detriment to a business. You get it wrong and it can kill a business. But, you get the right people in and it can be magic."
On Sheffield
Born and bred in Sheffield, Jamie's decision to base Razor in the city wasn't a difficult one.
"Sheffield is where my heart is. There is more to life than work and Sheffield offers a great balance – I can ride here in 15 minutes and go out on my bike during the day. We've all got families and commitments, so I don't want the team commuting miles and miles every day. If we work efficiently, one of our core values, we still have rounded lives, having time to enjoy the meaningful stuff."
Reflecting on Sheffield's credentials amongst our northern neighbours, Jamie is confident that the city is a contender, if only we could overcome our humble approach to admitting it.
"The problem we have in Sheffield is that we don't shout about ourselves. We're very humble – which is also a good thing – but it means that people don't notice us. Sheffield Digital is shouting about it much more and I'm really excited about what's happening. It is a really good thing to have the likes of Jet2 and Sky Betting and Gaming coming here.
"We're working on something really big at the moment with a FTSE100 aerospace company and although I can't say any more about it now – this is a big thing for Sheffield."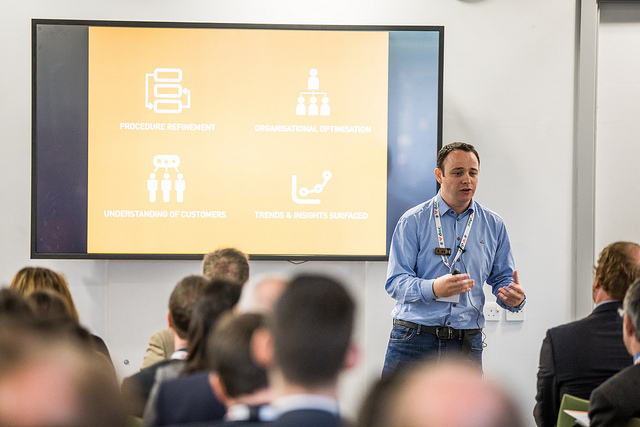 While the challenge of recruitment hasn't hindered Razor's success, Jamie acknowledges that Sheffield suffers from leakage of top-level graduates, who are drawn to better opportunities and salaries in the South.
This is just one area of marginal gain he thinks that Sheffield could grow from.
"I'm not a politician and I can't say exactly what one thing would make a massive difference, but I know there are many different things that could be done. There's loads of commercial space, but prices can be prohibitive to smaller companies. The buildings that are affordable don't necessarily have the social proof that supports the positioning of a company, and how it needs to present itself to clients."
On plans for growth
A move of HQ is imminent for Razor, having outgrown its home of three years at The Workstation. And whilst the new location remains under wraps, Jamie is confident that the company's new home in Sheffield offers that all important 'social proof' of Razor's brand and position.
The next few years will likely see Razor open offices in other cities, a move that has less to do with the geography of its client base and more to do with scaling up.
"Where to play isn't geographical for us. It's about what we can solve; it's the size of the company and the problems they have. Where they are doesn't really matter. But we see the growth of the company a bit like software. If you try and scale in one place, it becomes unwieldy. You approach software bit by bit. If we tried to build Razor bigger and bigger in Sheffield, it would become too big and unwieldy. So, we'll take a bit-by-bit approach, looking at other cities."
A focus on digital products like the Market of Mums app, which has just been released, is another key part of Razor's strategy for developing the business.
"It's very difficult to scale without the operational costs that go with it. One of the ways we're doing that is to spawn off our own products and partner with existing companies that will really benefit from what we do, and vice versa. We have a stake in Market of Mums, but we don't have to change our operational costs or structures. In the meantime, we are forging long-term relationships with our partners, which is exactly what we want."
On the future
So, what do the next three years look like? Jamie is confident that the team will at least double in size and Razor will be settled in new premises. His greatest ambition is to have firmly cemented Razor's reputation as the number one technical team to solve the most challenging problems in the North of England.
Despite the learning, hard work and sacrifices that Jamie and co-founder Steve have made, he shows the humble attitude Sheffield is so renowned for when reflecting on their achievements.
"I'm most proud of what goes on when I'm not here. I'm most proud of my team and what they do – it's all I talk about. Their work is amazing."