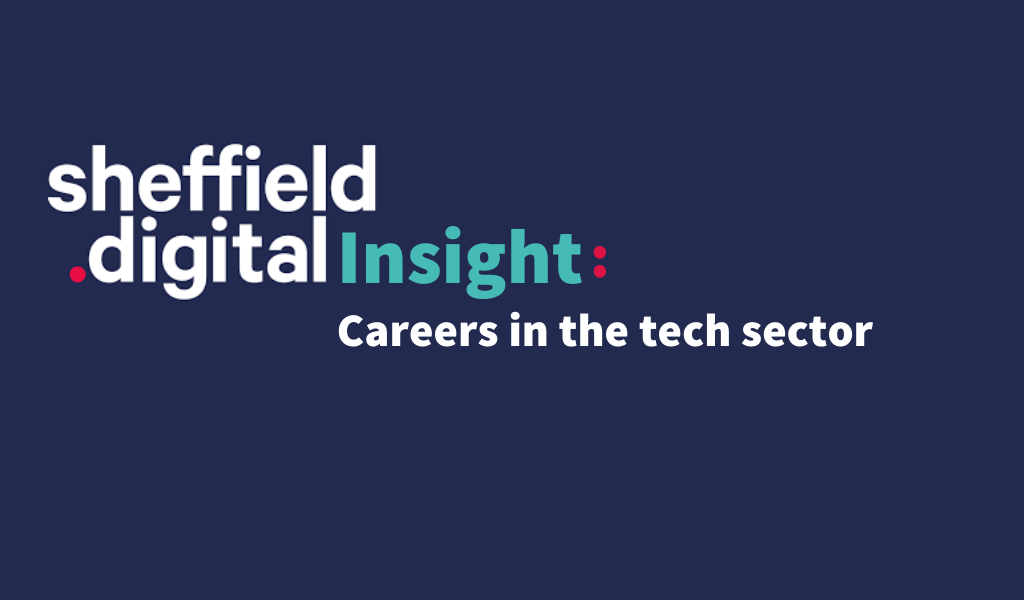 We are excited to launch our first 'Sheffield Digital Insight' campaign, focusing on careers in the tech sector. We want to open up the region's digital tech industries, so that anyone who is looking for work can consider a career in tech. In a series of interviews, we are starting a conversation about different roles, the skills you need or can expect to learn, and everything that is exciting and inspiring about working in tech. From developers and designers, to software testers and SEO experts, we are uncovering unusual career paths, surprising skills, and roles we never knew existed. Thank you to everyone who has taken part, sharing their experience and insight. Read on for more details and to watch our first three interviews.
About the campaign
Even in the midst of a global pandemic, our Jobs Board has stayed busy. Week after week, we are posting amazing opportunities to join the region's most innovative and exciting companies. This is all great news, so why the campaign?
The jobs exist, but we are not connecting the dots to help solve two big societal problems: the UK's unemployment rate is at a five-year high, and our sector is severely lacking in diversity. We want to make the sector accessible in Sheffield; giving everyone the opportunity to learn, create, and succeed in tech.
By sharing experiences and insight, and removing some of the mystery surrounding the sector, we hope that anyone looking for work can consider a career in tech.
We'll also be sharing resources to help support decisions about career changes, training opportunities, and we are announcing an exciting initiative next week that will present opportunities for people at all stages of their career.
The many faces of tech
A large part of this campaign is about showing the people who really work in tech, and prove that we aren't all clones of Steve Jobs and Mark Zuckerberg. We have really enjoyed meeting and speaking to people from the tech community in Sheffield and finding out so much about their roles, how they got there and why they love their jobs.
To mark the launch of our campaign, we have published three interviews, featuring: Hannah Wilkinson, Delivery Lead at Razor, Iain McShane, Software Tester at Sky Bet, and Aalya Banu, a Software Developer and graduate of The Developer Academy.
We'll be posting a new interview every week so make sure you are subscribed to our YouTube Channel and you can follow the campaign on social media using the hashtag: #shfdiginsights. If you would like to share insight on working in the tech sector and specifically about your role, get in touch to set up an interview. Just email us: info@sheffield.digital.
Interview with Hannah Wilkinson Delivery Lead at Razor

Interview with Aalya Banu, Software Developer – Graduate of The Developer Academy

Interview with Iain McShane, Software Tester at Sky Bet