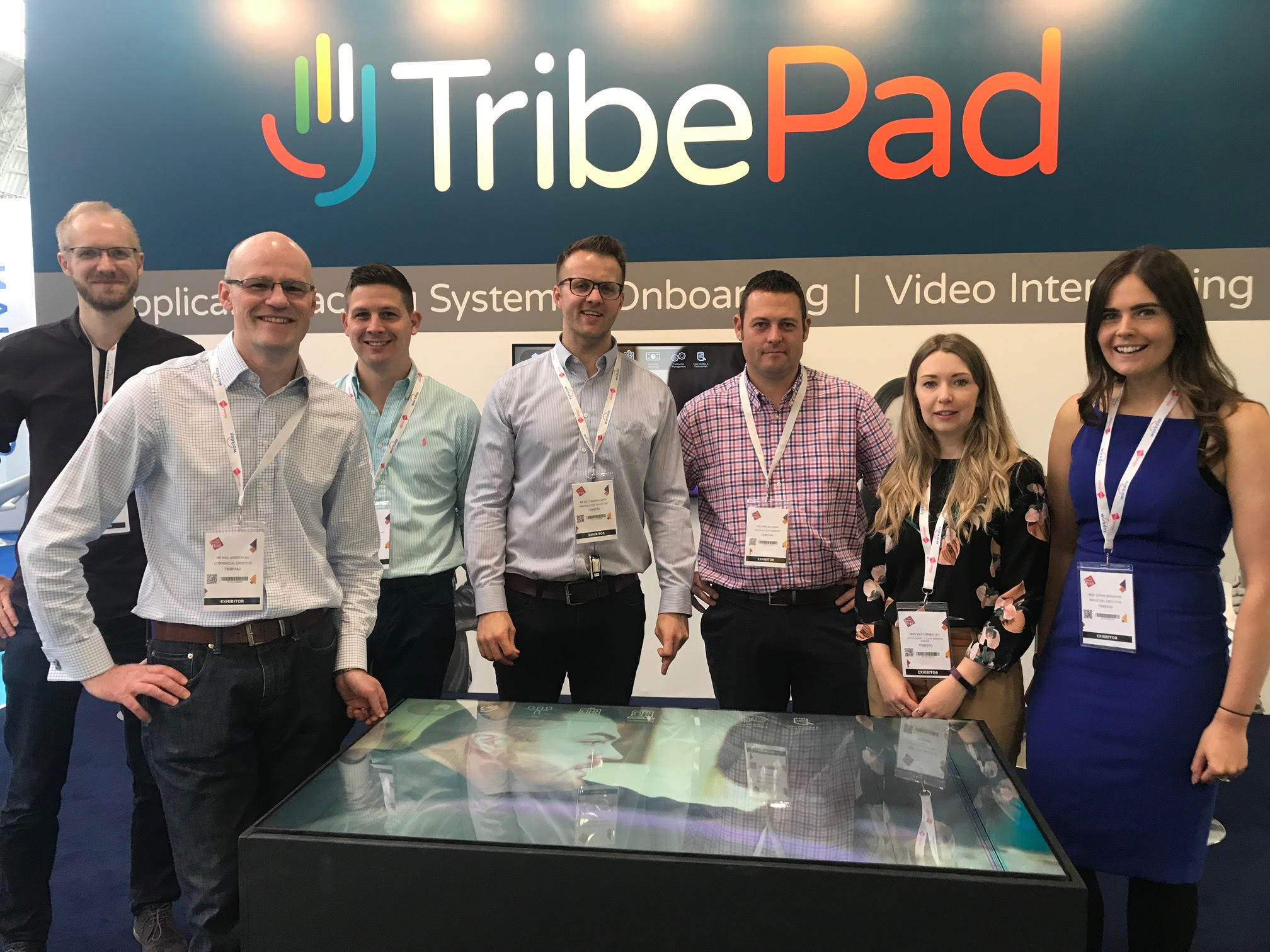 Last month Sheffield Digital, supported by some of our brilliant members, went to the University of Sheffield Careers Fair, to promote the digital industries in Sheffield and show how much opportunity there is for graduates in our city. There was a lot of interest and the companies that came with us did a great job of offering practical advice to students about finding and applying for opportunities. TribePad was one of those companies and in this guest blog, Sophie Bradbury, Marketing Executive, shares some helpful tips to anyone looking to find a role in Sheffield's digital community.
The digital sectors are growing and with new developments in technology each year, these industries are on the lookout for new talent. But how can you meet the requirements of employers and secure your perfect role in Sheffield's tech sectors?
Here's some guidance we have put together based on our work in the recruitment and technology industries, as well as being employers ourselves, keen to find new and enthusiastic people to join us as apprentices and interns.
Look for a company over a position and show an interest
The usual way candidates go about the job hunt is to look for a position advertised first. If you're potentially lacking in some of the experience that positions are asking for, then look for a company first.
Make a list of all the companies in your area who are in the tech sector. Then from this list do some digging. Find out what the culture is like at all of those companies; what does the team get up to out of the office? What training do they provide? How do they view graduates?
Decide which company you like best and follow them on all of their social media accounts. Look out for opportunities posted there that might not be elsewhere. If you spend all your time just checking out job sites, you could have missed opportunities that weren't posted there, especially if you're a graduate or looking for an internship.
Be proactive
When did you last contact the owner of a tech company on LinkedIn? Have you utilised all of the connections that you currently have?
Companies appreciate individuals who go above and beyond when trying to get a foot in the door. Don't be afraid to speak to everyone you know. Attend events, get talking to people who actually work in tech. Finding out exactly what it takes to do the role from someone already doing it, can make a huge difference to your success. Join networks like Sheffield Digital so you can connect with peers and look out for jobs.
Customise your application for each company
When you do apply for a position, tailor the application to the exact skills that they're looking for. It sounds obvious, but if a position says that they're looking for an individual who is a team player, then state that you are one and show how!
Upskill
If you don't yet have the experience or skills required by companies… get them!
There's a whole host of free resources online you can use to develop your skills. Whether that is coding, data analysis or learning algorithms – the internet is your oyster. Udemy for example is a great site dedicated to upskilling. Organisations like Developers Academy, CodeUp and CodeFirstGirls are committed to making the tech industries more accessible and diverse, so have a look at the courses they offer. This will all help you to evidence each skill needed for the role with courses and work experience.
A willingness to learn goes a long way. When in a graduate position or internship, companies are not expecting full knowledge right from the off, but you need to show a keen interest in getting that knowledge.
Have your dream job in mind and make sure you're constantly learning and developing yourself to get there.
Dean Sadler, TribePad's CEO says,
"You don't need a degree to become an ace in software development. You do need to become an expert in the relevant framework and underlying infrastructure to be a valuable asset to any employer. Learning Linux, SQL or No-SQL is free or very inexpensive, so get some of those skills under your belt and learn agile techniques and how to write decent documentation, and you're nearly there."
Show how you can add value
Be yourself. Demonstrate what you have that other people don't. It may not be experience, it could be a certain talent for public speaking or creativity that could make you well suited to the company culture or wider company objectives.
In today's market, companies really value individuals with something different to give in addition to the usual skills they look for. 'Soft skills' are just as, if not more important than hard skills, so try to show both.
Also, don't be afraid to share your interests that sit outside of work or education. For example, with our latest work experience placement Joel, we learnt that he had been building his own computers at home and regularly wrote code outside of school. This is information that might have been overlooked if he spoke only about professional or academic achievements.
TribePad
Here at TribePad, we take on a few new interns or apprentices each year. We really value individuals who have taken the time and initiative to find out all about us and get in contact with us directly, particularly for intern roles. Our last intern Joel got in touch with us directly and was able to complete a week's internship with us, working on code that will directly feed into our Video Interviewing Platform. You can read all about his experience on our blog here.
And remember…
Working in technology doesn't necessarily mean you have to code, there are a diverse range of roles in the technology industries that don't require this skill, such as data analysis, design and business development. The best way to work out what roles exist in companies, and what you'd be suited to, is to investigate the sector and get to know the companies you like the look of. We are a friendly bunch and passionate about what we do, so we enjoy speaking about it!