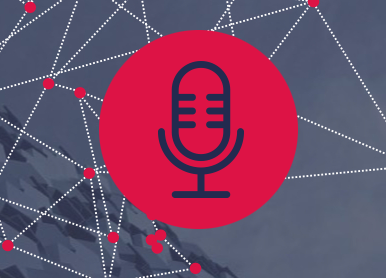 Download the mp3 file
Subscribe in iTunes
Subscribe to the RSS feed
Episode 43 of the Sheffield Digital Podcast is available now and features all the city's digital sector news and updates from directors, Mel Kanarek and Chris Dymond.
We kick off the episode with a series of good news items, from new Arts Council funding for Museum Sheffield to the good folk at Spaces Acero signing up for another year of sponsorship.
Later on in the show Chris shares some information on the upcoming second quarterly briefing document, as well as the next Meta Meetup. There is also the Christmas Sheffield Digital Showcase in the works too, which you can bag a ticket for soon.
What else did we cover? Well there was an update on the Open Tech Calendar migration, Mel and Neill Birchenall (also a director of Sheffield Digital) attending the City Growth Board, the 'Keep a Seat Free' initiative and some news on the Sheffield Digital Festival 2020.
All in all, a pretty packed episode. Go and get your very best headphones, plonk them on your bonce and get stuck in.
Thanks to Rebel Base Media
This episode was recorded at Rebel Base Media in their new podcasting studio based at Sheffield Technology Parks . The studio is fantastic and has all the gear you need to produce a properly professional podcast. They also offer podcasting advice and you can even rent a mobile studio for recording in the field.
Subscribe to the show
If you'd like to have new episodes of the show appear right in your podcast player, you can subscribe via our page on Apple Podcasts or search for us in your podcast app of choice!
Notes and links
Every episode comes with a list of links to all of the various people, companies and topics that we reference.
Did I miss something you're looking for? Just get in touch and let me know.
Join the conversation
We're really keen to get your feedback on the podcast. You can share your thoughts with us on Twitter or on the channel in the Sheffield Digital Slack community.
Thank you for the music
Thanks again to Alex Mclean – aka Yaxu – for the show's intro music, licensed under CC BY-SA 3.0.