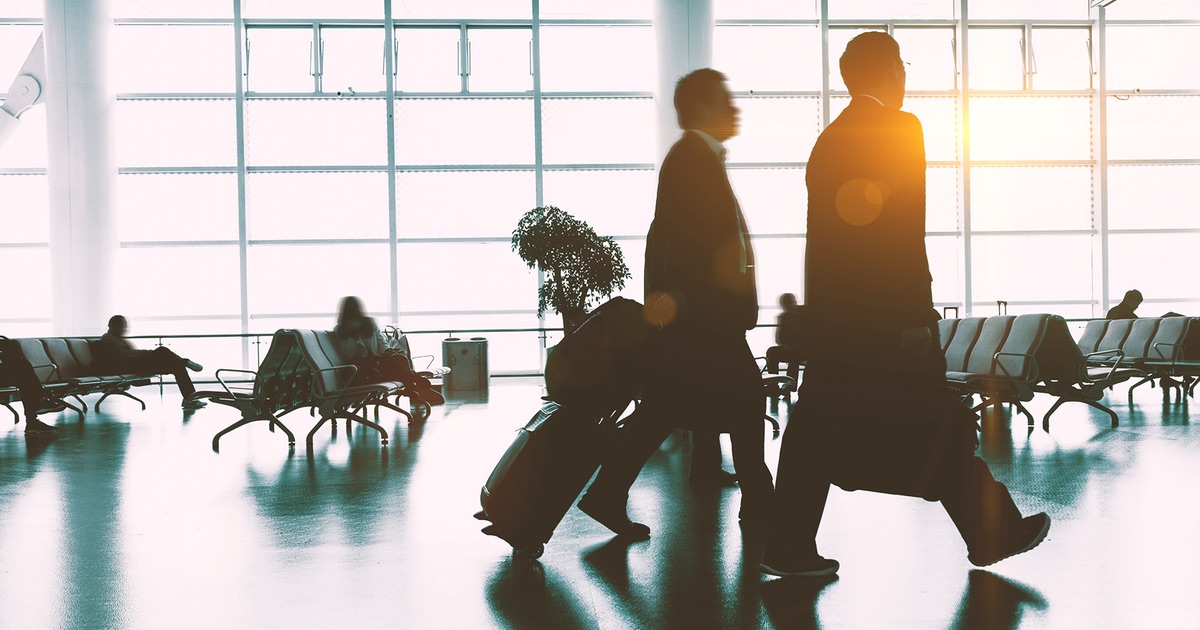 We all know that it can be difficult to find the right employees in the tech and digital sector. It's a problem in many places, including Sheffield. This guest post by Kathleen O'Donnell from Fragomen looks at how companies can recruit highly-skilled migrants to help fill those gaps. You can also hear Kathleen and her colleague, Nathan Woodcock, talk about immigration law in the digital sector on episode seven of the Sheffield Digital Podcast.
[divider type="thin"]
In 2015, The Employer Skills Survey found that 33% of advertised vacancies were considered 'hard to fill' by the employers. Tech Nation's annual report also showed that the UK has 1.64 million digital jobs available, and the sector is creating jobs at twice the speed of the non-digital sector.
Tech roles typically need people with experience and high-level skills. So what happens when there are not enough of those to go around?
How to employ highly skilled migrants
One way that tech employers can approach the problem is to look at recruiting highly skilled migrants. The UK's Shortage Occupation List (SOL) is put together by the Migration Advisory Committee (MAC) and allows companies to easily and quickly recruit from outside the EEA.
How does it work? First, the potential recruit needs to get a Tier 2 visa. That allows skilled workers to enter the UK on a long-term basis to fill a skilled job vacancy. It also allows employees of multinational companies to transfer to the UK branch of the business.
As an employer, you must first apply to the Home Office for a sponsor licence. The license allows you to employ non-EEA nationals under the main work permit visa routes, which are Tier 2 (General) and Tier 2 (Intra-Company Transfer (ICT) – Long Term). The application process normally takes around 2–5 months. Once the Home Office approves the application, you can start the process of sponsoring non-EEA nationals to work for your company in the UK.
Maintaining a Tier 2 sponsor licence
Getting and maintaining a sponsor licence may seem daunting. However, when employers can't fill roles from the settled labour market, looking further afield is a great opportunity. At Fragomen, we have a specialist team who can support you through the licence process and issuing Certificates of Sponsorship under Tier 2, if you are eligible.
If you have a job listed on the UK's Shortage Occupation List, you can avoid the 28-day Resident Labour Market test. This is a big advantage when recruiting migrant workers. And there are other benefits too. If, for some reason, you reach the migration cap for Tier 2 General Migrants, shortage occupations are prioritised over other highly skilled roles.
Unless a sponsored employee recently graduated from a UK university, they will typically have to submit a visa application from their country of nationality, or a country where they can demonstrate legal residence. They will also have to supply evidence to prove that they are eligible for the visa.
A Tier 2 (ICT –Long Term) migrant can only stay in the UK up to five years, unless they are earning £120,000 a year. In that case, they can stay up to nine years – this route does not lead to settlement.
Tier 2 (General) migrants can apply for settlement, known as Indefinite Leave to Remain, after five years of continuous residence in the UK.
Role and requirements
The UK's Shortage Occupation List accounts for a number of jobs in the digital sector. Some roles will have additional criteria, but it depends on the size of your company and whether the Home Office thinks it 'qualifies'.
You must have no more than 250 employees and must not have been set up solely to service one client. This only affects certain shortage occupations on the list below. For example, a cybersecurity specialist must have a minimum of five years' relevant and demonstrable experience of leading a team.
Digital roles on the UK's Shortage Occupation List include:
Software Developer
Shader Writer
Games Designer
Cybersecurity Specialist
Systems engineer in visual effects and 2D/3D computer animation for the film, television or video games sectors
Data scientist
IT product manager
You can see the full list of roles on the gov.uk site.
How Fragomen can help
At Fragomen, we can work with MAC when we believe a shortage occupation is missing. If you are aware of shortages that are not on the current list, contact us and we will reach out to MAC and the Home Office to arrange a consultation. Just email sheffieldinfo@fragomen.com to find out more.