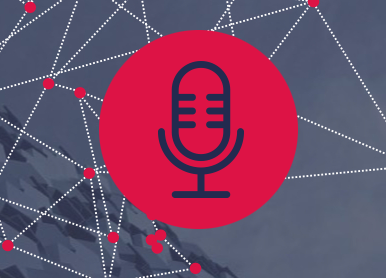 Download the MP3 file
Subscribe in iTunes
Subscribe to the RSS feed
If you listened to Episode 72 of this podcast, you will have heard us chat with two very successful start-ups: Mina and Airship. You will also have discovered that Airship isn't really a start-up; the company was originally set up in 2003. Since then, it's grown, shrunk, pivoted and changed from being an agency that "sells hours" to a SaaS technology business.
Mel wanted to find out more – what's that journey like and what does it take to make the change from being a lifestyle business to a high-growth business with a clear exit strategy? So this is a special follow-up episode, hearing from two of the senior people in the business about their journey.
The guests for this episode are Dan Brookman, CEO, and Andrew Whiteley, Director, from Airship.
As this is a "special" episode, there's no news or updates, just an in-depth interview. We hope you enjoy it and, if there are other stories you'd like us to explore, please let us know.
Don't forget, you can always join the Sheffield Digital Slack community or email info@sheffield.digital to get in touch and share your thoughts.
Subscribe to the show
If you'd like to have new episodes of the show appear right in your podcast player, you can subscribe via our page on Apple Podcasts or search for us in your podcast app of choice!
Notes and links
Every episode comes with a list of links to all of the various people, companies and topics that we reference.
Did we miss something you're looking for? Just get in touch and let us know.
Join the conversation
We're really keen to get your feedback on the podcast. You can share your thoughts with us on Twitter or on the channel in the Sheffield Digital Slack community.
Thank you for the music
Thanks to Alex Mclean – aka Yaxu – for the show's intro music, licensed under CC BY-SA 3.0.