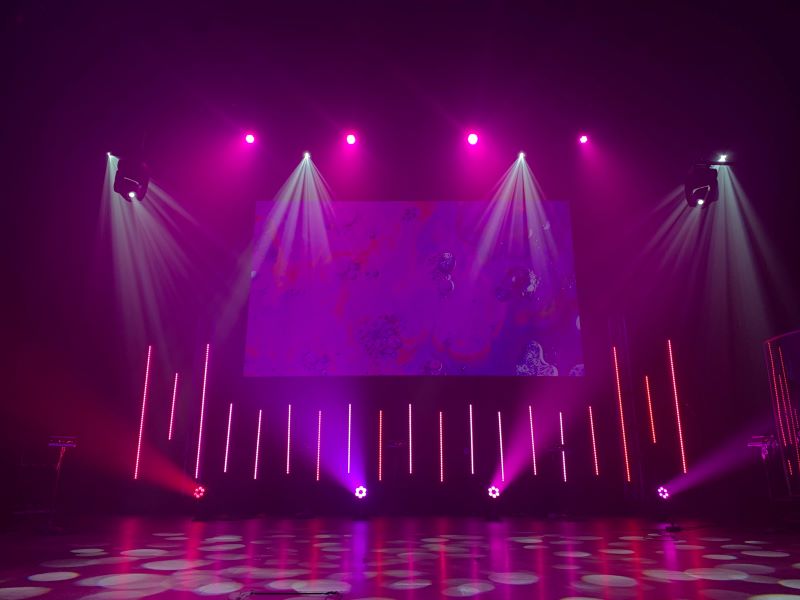 Sheffield was in the spotlight at this year's Prolific North Tech Awards, with three of the 19 awards going to businesses from our community. Razor, Tribepad, and Tutorful all scooped awards, and Nimble Approach and Mina both narrowly missed out on the accolades after being shortlisted in their categories. The Awards are open to tech businesses throughout northern England, including Newcastle, Manchester and Leeds, so three out of 19 is worth making some noise about! Plus, we think there's real potential to do even better next year.
The Awards, which were presented at a ceremony at Manchester's Science & Industry Museum on 21 October, were judged by an independent panel (which included our very own Chris Dymond) during a two-stage process.
'Small Tech Company of the Year' went to Razor, who stood out amongst strong competition including Leeds-based XR Games and Manchester's Silverchip, both of which received commendations. Razor has double cause for celebration this month as the company has just announced it has appointed Kristal Ireland as its new managing director. Kristal is a well known figure in the northern tech scene and will play an integral role in building Razor's network in the north as it plans to open a second office in Leeds soon.
Online learning experts, Tutorful, won the award for 'Best EdTech Innovation' in recognition of its online classroom. The award was presented by Chris Dymond who said that he was "absolutely delighted" to hand it over to the company.
We're absolutely honoured to have won the Best EdTech Innovation award last night.

Thank you to our amazing team that helped design, develop, test, and implement our fantastic online classroom. https://t.co/MJQRxq9qQb

— Tutorful (@Tutorful) October 22, 2021
Tribepad was awarded 'SaaS Company of the Year', topping an impressive shortlist which included Voicescape, Autocab, and BrightHR.
Whilst narrowly missing out on an award, Nimble Approach impressed the judges and reached the shortlist in two categories: 'Medium Tech Company of the Year' and the 'Rapid Growth Award'.
Electric vehicle charging tech specialists, Mina, also came close to a win, in the competitive 'Tech Startup of the Year' category.
We had a great evening yesterday at #PNTechAwards – massive congratulations to everyone who won this year ? Big thanks to @ProlificNorth for such a great evening as we #celebratethenorth. Whilst we didn't win our category, it was still a massive achievement to be shortlisted ? pic.twitter.com/joC7EqRQlk

— Mina (@EV_Mina) October 22, 2021
Sheffield Digital Director, Chris Dymond said about the awards ceremony:
"It was lovely to be at a glitzy event after so much covid-related isolation. 350 people booked, all the tables had sold out and the Science & Industry museum was such a great venue for the awards – we were literally surrounded by a history of great tech."
Whilst the city performed well at this year's awards, Chris is confident that Sheffield businesses could secure even more titles in specialist areas. He explains,
"Proportionally, we did incredibly well. But the message isn't that Sheffield has a tech scene, it's bloomin nominate yourselves because you can win!
"They (Prolific North) had to scale back a few awards because of a lack of entries, including manufacturing tech and green tech – areas in which Sheffield excels! The team also wants broader representation in awards categories like Entrepreneur of the Year, and Best Team.
"This relies on people putting themselves forward and spending the small bit of time and money to craft a good entry. And I'm always happy to have a chat over coffee to explain what judges are looking for and what the experience is like."
From the entire team at Sheffield Digital, we want to say a big congratulations to all those companies shortlisted, and to the winners. You did us proud!
Find out more about the Prolific North Awards 2021 and see all the shortlists and winners here. And, if you're already inspired to enter next year's awards, follow Prolific North on Twitter so you're first to hear when nominations open in 2022.