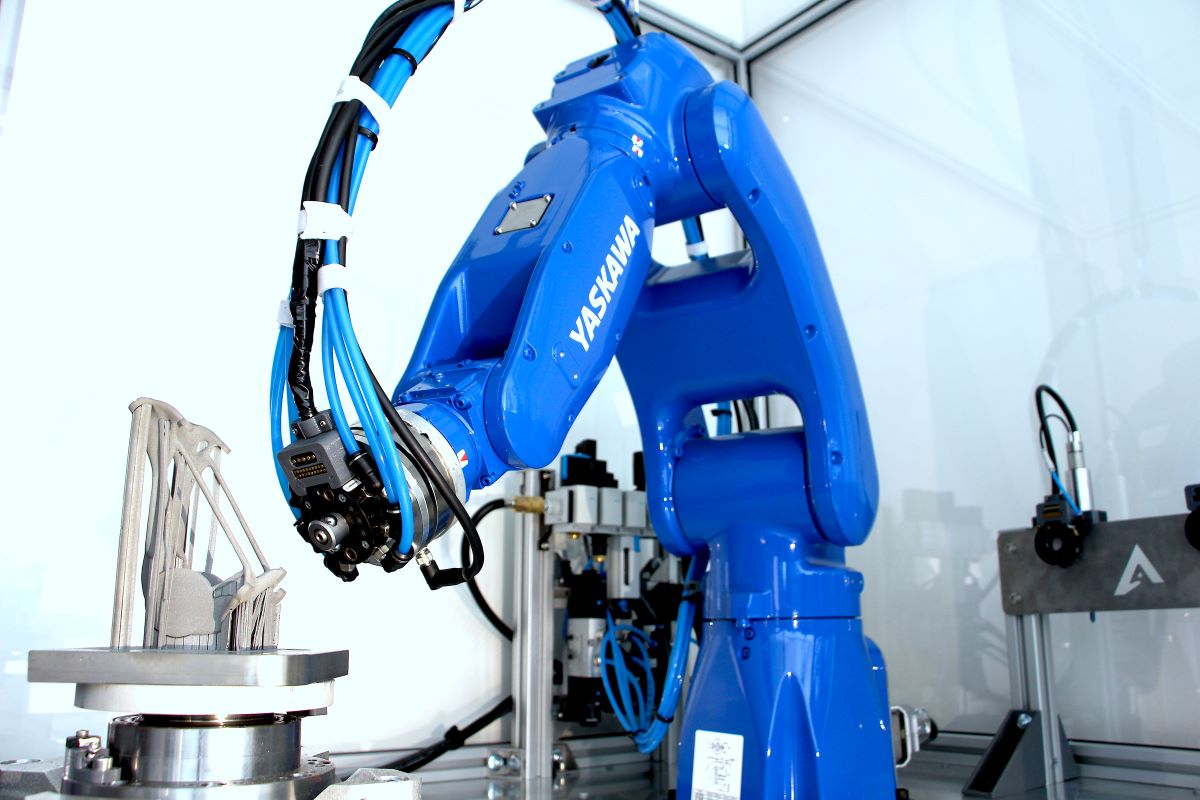 We were excited to welcome Rivelin Robotics (formerly Additive Automations) to our membership after the start-up moved to the city last September. Rivelin Robotics' mission is to break down barriers to entry for using near-net-shape manufacturing in volume production, by leveraging cutting-edge robotic technology. The company is driven by the motivation to create a significant positive impact on society and the environment. Their robotic technology can significantly reduce the waste and emissions produced in manufacturing, and it does a job that can be harmful to humans, who are breathing in carcinogenic materials such as nickel and chromium. We spoke to Robert Bush, founder and CEO, to find out more.

Robert and his team are making near-net-shape manufacturing methods such as casting and additive manufacturing (techniques that produce items very close to their final (net) shape), an attractive option for the volume production of complex, bespoke and time-sensitive components.
This is useful for industries including aerospace, automotive, energy and medical. Using robotic technology to remove substrates from metal, plastic and composite components, Rivelin Robotics has developed a way to 'complete the digital thread' in post-processing. Robert says,
"Currently in additive manufacturing, post-processing is done manually using tools like an angle grinder, chisels, and pliers. Additive manufacturing is supposed to be completely digital, but you send something to print and then return to using manual tools before going back to digital methods – it doesn't make any sense.
"We don't think this should be the case given the digital technology that is available; it has to be automated."
There are multiple benefits to the complex robotic technology that Rivelin Robotics has developed. The repeatable quality and the traceability that it offers, make it more viable to safety-critical applications, as Robert explains:
"If a person is doing something many times, it can be very difficult to trace. But if something digital is doing that, you have sensors and data loggers so you can certify that the part went through exactly the same process. And when something goes wrong – you know about it and can trace it back.
"You cannot fully deploy additive manufacturing as a production technology in safety critical applications, without that traceability and that quality guarantee. With this technology we are enabling that quality; we are enabling certification and traceability, so you can use it as a production technology in safety critical applications, like in a turbine blade in an aeroplane, or in a hip implant in a patient."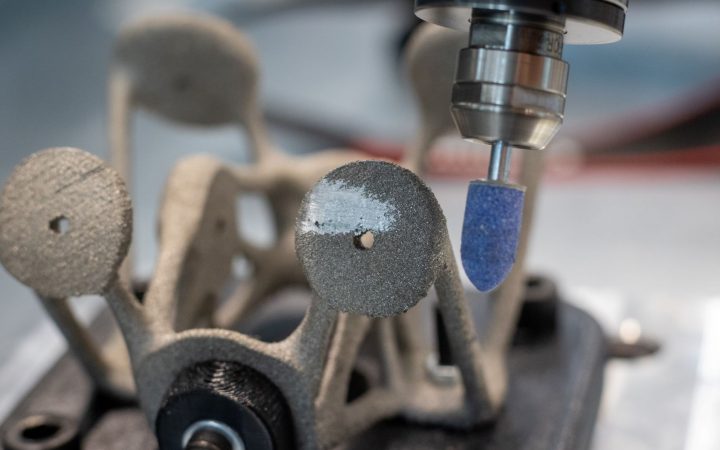 Sheffield, people and the environment
After spending a couple of years commuting in a campervan whilst bootstrapping his start-up, Robert Bush moved himself and his business to Sheffield in September 2020. He had secured investment from Innovate UK and the National Research Council Canada – following a successful mission to Canada – and this made it possible to open a base at the Advanced Manufacturing Park. Robert says,
"I moved to Sheffield because it's right in the middle of so much activity in my industry – in additive manufacturing and robotics. Plus, it's a great location in the middle of the UK, surrounded by core manufacturing hubs like Derby, Huddersfield, Nottingham and Manchester. There's also a good student population, so there's talent coming through from universities in Sheffield and the surrounding cities."
Rivelin Robotics describes its ethos as being focused on 'creating positive changes for people and the environment'. By automating near-net-shape manufacturing post-processing, the quality of the components should ensure that more are used, and therefore less waste is created – a major contributor to emissions. Robert says,
"A lot of people don't see the connection between what we do and how it can help us to decarbonise, but there is a very direct link. The majority of emissions and waste come from products manufactured in major industries like aviation, energy and automotive. So, if you can improve efficiency and how many components we use, we can have a big impact by reducing waste and emissions."
Automation also brings benefits to the health and wellbeing of those working in post-processing, an area that is typically unpopular because of the associated hazards.
"It is almost impossible to employ at scale because it isn't a job people like, anyone in the industry knows what a horrible procedure post-processing is." explains Robert.
He continues: "So a big benefit of using robotic technology is that there isn't a human breathing in toxic materials, like nickel and chromium – which are carcinogenic, increasing the risk of cancer."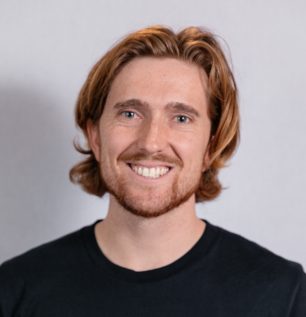 As Robert expands his team of engineers, he thinks the ethical priorities that are driving the company's work, are a big pull. He says,
"Our core value is to create benefits to society, and sustainability and climate change sit at the heart of that. The UK was the first nation to industrialise, and really it should be all our goals to be the first decarbonise. The people who work for us want to do that, so if you are drawn to this idea – we might be the right company for you!"
There are real complexities involved in developing robots with perception, which can adapt to every individual component in the way a human applies their sight, hearing and touch. So, a role at Rivelin Robotics presents the opportunity to work in highly advanced technology – another reason that Robert believes makes the company an exciting prospect for engineers.
"The technology we work with is at the cutting edge. Our robotics technology is built on an open source framework so if you're especially interested in open source, we're a good fit. Plus, we work fast and we're lean, working in an agile project management model. We don't have the constraints of a larger organisation or a research organisation, and everyone project-manages themselves."
What next?
In under a year (and during a global pandemic), Robert has set up his new base at the Advanced Manufacturing Park and has launched a new website complete with teaser video and product virtual tour. He has made some key appointments including David Alatorre, who left his role at the University of Nottingham to take up the post of CTO, and software engineer Tom Noble, who has left his London-based finance job to join Rivelin Robotics.
So what can we expect from the next 10 months?
"My priority is to get more team members in place" says Robert, adding: "We are still recruiting for a Robotics Software Engineer, Computer Vision Engineer, a Unity Developer, and C++ Software Engineer. Beyond that, we will patent our technology and then focus on raising the next round of investment."
Whilst he wants to maintain a presence at the Advanced Manufacturing Park, Robert is already considering where his next office might be located. And there's one area that has caught his eye. He explains,
"Once the next round of investment is closed, the next milestone will be to expand the office. I really like Kelham Island and would like to have a presence there so we can tap into all that manufacturing history in the area."
If you want to know more about the cutting edge technology being developed by Rivelin Robotics, head on over to the website where you can see a demo: rivelinrobotics.com. And if you are a software engineer looking for something new, and like what you've read about Rivelin Robotics, take a look at the company's vacancies.