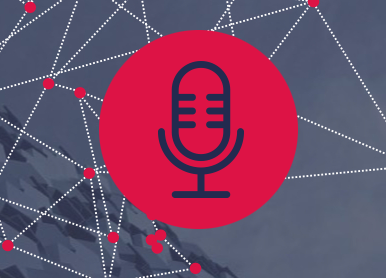 Download the mp3 file
Subscribe in iTunes
Subscribe to the RSS feed
We're back after a brief summer hiatus with a brand new episode of the Sheffield Digital Podcast. We were delighted to have Katie Taylor, Sales and Marketing Lead at Kollider Projects, join us to share all sorts of exciting updates on the progress being made at Castle House.
She gave us a fantastic overview of what's happening on each floor of the building, from Kommune down at the bottom to the top-floor- tech incubator that's now full of interesting people and companies. Katie also told us about Kurious Arts, a new arts incubator in development that will focus on all things writing, photography, film and the like.
Perhaps most importantly, there are still many opportunities for Sheffield's digital folk to get involved with what's going on at Kollider. That starts with a series of upcoming events that we heartily recommend you check out and consider going to.
In the second half of the show, Mel and Chris do their usual thing of talking through some of the significant happenings and comings up in the city, including:
the Sheffield Digital AGM and why it's a members event
the next Sheffield Digital Showcase event
Sheffield City Council's new speciality support team.
Okay doke. Off you pop to fetch your headphones and listen up to episode 37 of the Sheffield Digital Podcast.
Thanks to Rebel Base Media and Spaces
This episode was recorded at Rebel Base Media in their new podcasting studio based at Sheffield Technology Parks . The studio is fantastic and has all the gear you need to produce a properly professional podcast. They also offer podcasting advice and you can even rent a mobile studio for recording in the field.
Subscribe to the show
If you'd like to have new episodes of the show appear right in your podcast player, you can subscribe via our page on Apple Podcasts or search for us in your podcast app of choice!
Notes and links
Every episode comes with a list of links to all of the various people, companies and topics that we reference. Here is that list for episode 34.
Did I miss something you're looking for? Just get in touch and let me know.
Join the conversation
We're really keen to get your feedback on the podcast. You can share your thoughts with us on Twitter or on the channel in the Sheffield Digital Slack community.
Thank you for the music
Thanks again to Alex Mclean – aka Yaxu – for the show's intro music, licensed under CC BY-SA 3.0.