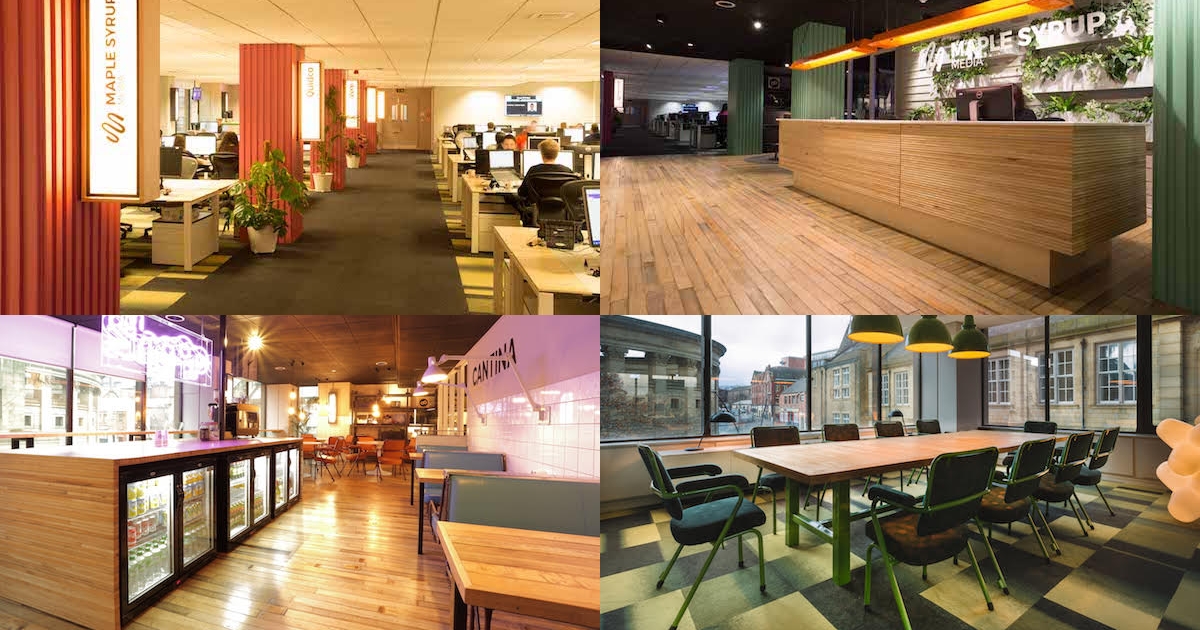 Established in 2005 in Sheffield as a student start-up, Quidco now considers itself the UK's leading cashback company. Since its launch, the company has secured eight million members in the UK, it maintains 5,000 retailers on its site and has processed more than £1 billion of transactions. Quidco is now developing and expanding its Sheffield team. We spoke to HR Director, Sarah Gregory and Director of Technology, Richard Pogson to find out more about the company's exciting expansion plans.
Quidco is an online cashback provider. With only one main competitor in the UK, it markets itself as the first and the UK's number one cashback site. Working with trusted brands and providing a superior customer experience is what the team feels differentiates Quidco from its competition. Sarah explains,
"It's the look and feel of our site, the quality of the visual and range of well known, well trusted brands that makes us stand out."
Richard adds,
"We are the premium brand. Other cashback sites tend to focus on student traffic, whereas we look at bigger ticket items, such as insurance products. We also focus heavily on the user experience. We have a much bigger customer service team than our main competitor, and this includes live chat, so that if something doesn't happen or customers have a query, you get the human approach to solving the issue. Quidco gives a more rounded, higher end experience."
From start up to international company
Since 2005, when Quidco was founded by students, Paul Nikkel and his wife Jennifer, the company has expanded operations in Europe, launching sister brands in France (Shoop FR) and Germany (Shoop DE). Quidco now operates from headquarters in London and South Africa, as well as its Sheffield base, which can be found in the city centre's Fountain Precinct.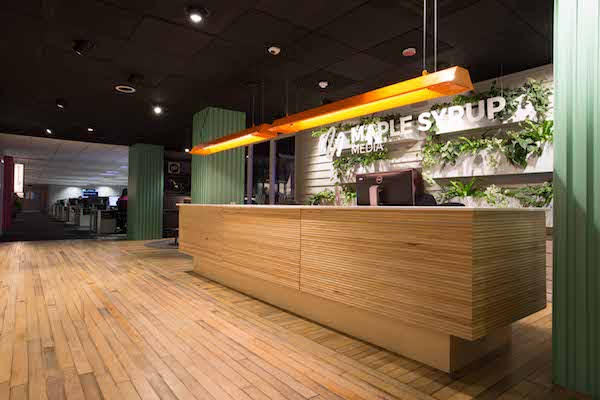 The Sheffield office is home to 62 employees working across Customer Operations, B2C Marketing, Design, Finance, HR and Partner Marketing. There is also a small New Tech team, dedicated to making transformations that will improve and maintain the high level member experience for Quidco customers. This is the area that the company wants to expand significantly in Sheffield. Sarah explains,
"Richard is developing a team that will work with the Customer Operations Director here in Sheffield. Their focus will be entirely on the member journey, looking at it from beginning to end and assessing and improving all the touch points and processes that we have behind each point of the product. We're looking at what the member loves and wants to see. We're really pushing this agenda to create the best experience, ensuring we are always adding value."
Building a New Tech team
To fulfill this remit, Quidco needs to build a new team, working across the latest technology platforms. Richard says,
"We are looking for a whole range of developers and engineers who can help us to implement a series of transformations that will ultimately make the user experience excellent. We need to keep a modern platform, ensuring things aren't updating horribly or breaking, and that the site is fast and responsive.
"We're keen on people who are driven to investigate, understand and fix problems they encounter. Not only dealing with the case somebody puts in front of them, but really working to understand the fundamental issue, and fixing it. The platform is mainly PHP and everything is based in the Cloud on Amazon, we utilise Docker and Kubernetes to run the system. Using these new technologies allows us to pivot and adapt and change things more quickly."
Perhaps the biggest challenge facing the New Tech team is the size of the Quidco stack. Richard is hoping to attract developers that have experience in high levels of website traffic. He explains,
"There are a series of technologies that become critical when you are building a site to scale, like NoSQL, caching and Keystore. We'd love to see experience of having come across problems of scale and solved them. Those working for banks and supermarkets, for example."
The Quidco culture
Based in attractive office space, Quidco's Sheffield HQ strives to be a place where people enjoy spending time. The company wants staff to be inspired and motivated to work hard and to be creative. Sarah comments,
"It is a relaxed, fun and collaborative working environment here. We have a cantina with a barista coffee machine, a pool table, a Nintendo Switch and a dedicated social budget. It is a really nice place to be. Ultimately, everyone knows there is a job to be done and objectives to achieve so we look for people that will own their role, be responsible for their part of the business and not afraid to act in a company-first way."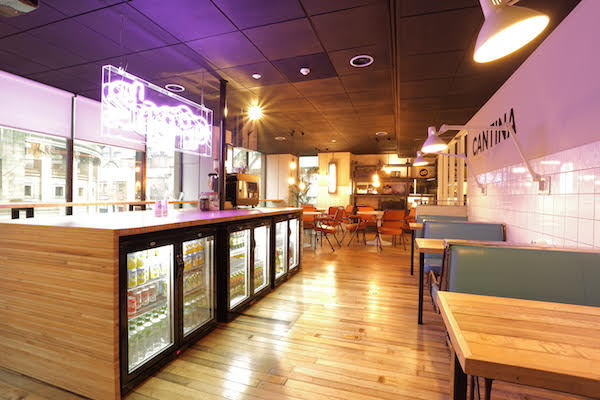 Quidco has a learning culture and is committed to training and coaching employees. Sarah believes this is helping the company to carve out its position in Sheffield's hiring market and she is keen to push this agenda further. She explains,
"I'm looking forward to bringing in apprenticeships and junior level roles to the tech and data side of the business. We'd love to develop a talent pipeline, bringing people in at an inexperienced level and nurturing them so they want to stay with us to develop and apply their skills at Quidco.
"We have good benefits for an SME, particularly for people who want to come into a role and grow. They'll be in a great environment, with really talented colleagues working on a unique product for a national brand."
Part of a smaller, but better community
As well as establishing itself as an employer of choice in the city, Quidco wants to play a greater role in Sheffield's digital community. Richard, who splits his time between the Sheffield and London offices, appreciates the supportive nature that our tech scene has to offer. He comments,
"I go to Geek Brekkie whenever I can. I think the community here is much better than in London. Sure if you're interested in a specific tech, there'll be a community for it – but it's so big that there isn't a single community you can just go and talk to. In Sheffield, it's easier to make contact, it's an easier community to get to work with. It's fantastic for that."
So, what are they most excited about when it comes to Quidco's future? Richard answers,
"I'm looking forward to seeing our Sheffield team grow from three people into an independent, self-sustaining team, that we can all learn from. That, and securing our next 2 million members!"
If you are interested in finding out more about Quidco, visit their Careers Website where you can explore the roles available.